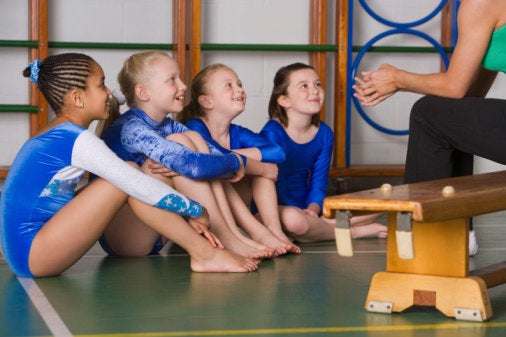 Ever had a professional mentor before? If you are a woman, I bet the answer is no. In the professional world, change is more than inevitable these days -- it is standard fare, and many women are trying to figure out a new way to make a living doing what they love. Wouldn't it be easier if someone could help guide you along the way?
Here are some common challenges that would benefit from mentoring:
"I want to start a new business, but I don't know what to do, how do I get started?"
"I need to make a career move, but I feel guilty leaving my job and afraid I won't get anything else. How do I ever get ahead?"

"I want to learn other aspects of my business, but no one is teaching me the skills I need to transfer to another department. I don't want to be stuck here forever."

"How do I achieve balance between a promotion and the needs of my family?"
Women are way behind in developing and utilizing mentors, said Mary Stutts, senior vice president of Elan Pharmaceuticals, and author of the newly released The Missing Mentor, an excellent book featuring multiple professionals sharing tips to succeed. Stutts stresses women today are left on their own to navigate the pitfalls of balancing marriage, home, family and personal ambition.
"Many women are not only holding their jobs, but also managing the soccer games, birthday parties, laundry and grocery shopping. They just do not have the time to spend coaching another woman to move up the ranks."
A college graduate can expect to change jobs 14 times in their career, yet most do not create any sort of plan of how they want to organize their acquisition of skills, when to take strategic risks, and when the time is right to seek promotions or a new position elsewhere.
"Women need to create a development plan to gain experience, and be deliberate about each step of the way. Even in executive positions, very few women have any sort of development plan and that is scary" said Stutts.
Stutts knew many of her early jobs were not going to make her the money she wanted, so she kept moving, until she ended up in health care and communications. She has helped manage multi-billion dollar companies, while still finding time to be a mom, and actively mentor other women. A foster child from the age of five, Stutts is acutely aware of how important it is to help support other women.
"I think anyone can be 'cream of the crop,' and I personally hate that term," Stutts admitted. "Most women just need encouragement more than anything else."
Stutts offered valuable advice for women at various stages of life:
Women just starting out in careers: Be patient! Understand you can't do it all at once, and don't be afraid to share your ideas. Even if they don't implement them, it shows initiative.
Women in Management or senior level positions: Take some risks! Don't resist change and evaluate your situation -- have you learned all the skills your job has to offer? Be willing advance your career if it has become routine.
Women Trying to Get Back into the Workforce: Be creative! Get some experience under your belt however you can. Even taking an entry level job to get your foot in the door or volunteer. Be willing to do what it takes to prove yourself and show you can add value.
Kathleen Heinrich is another high level professional in the medical and academic fields, and also discovered any sort of mentorship for women was practically non-existent. "If mentoring is the fast track to professional success, what happens when you don't have a mentor?" she wondered. After serving as a professor for many years, she became a consultant working with nurses, and wrote the book, "A Nurse's Guide to Presenting and Publishing: Dare to Share."
"Women essentially have to mentor one another," said Heinrich. "I realized successful scholars surrounded themselves with a circle of peer-mentors." Heinrich developed a program for "peer mentoring" that includes a sophisticated and comprehensive set of agreements to help individuals come together in a strategic manner, and develop a working relationship to build each other's success.
"Unlike the one-way giving in traditional mentoring, peer mentoring relationships are give-and-take partnerships that benefit all involved," described Heinrich.
If you would like to experiment with a "peer mentoring" relationship, think of someone who has complimentary skills to yours. Maybe you are good at graphic design, but need help with strategic planning, and have a friend who has been an entrepreneur, but needs to recreate her promotional materials. Make an agreement to meet for an hour and discuss the "four agreements of peer mentoring" developed by Heinrich:
What is your wish list-- what do you want to accomplish?
What are your fears and concerns? Maybe you have a hidden hesitation that needs to be aired.
Create a contract-- how often will you meet and for how long? This is NOT lightweight socializing!
Create a Covenant-- how do you want to be treated? Often the fears and concerns can be covered by the covenant.
Here's an example: Judy and Anne both want to further their business projects, and wish to peer mentor each other. Each come prepared with what they are working on, and what they need help with. In their fears and concerns; Judy is worried she will not stay focused, and Anne is afraid she will take over the conversations. They decide to meet for 6 weeks, once per week for two hours. One hour is for Judy and one hour is for Anne. Their covenant is that Anne will gently help keep Judy focused by reviewing what they talked about before she starts, and Anne will agree not to be offended if Judy points out she is dominating the conversation.
I have tried Heinrich's peer mentoring system, and it is elegant yet incredibly powerful. Essentially you are bartering your skills with another person for free! The relationships end up being very intensive and intimate at the same time. Give it a try with a friend or colleague and let me know what happens! Do you have any good stories about the power of mentoring? Leave a comment below and pass around Twitter and Facebook for a broader conversation if you like.
Popular in the Community