A few weeks ago, I sat down to talk with Tracy Mack-Askew, a vehicle line manager and rising star at General Motors. Tracy had some wise words to share about how to find mentors and the mentorship mistake so many women make.
TARA: What role has mentorship played in your career?
TRACY: I've been really blessed to have mentors. One summer, my last summer interning as a college student at GM, I got a mentor. A person in the company said, "If you agree to come work here at General Motors, I'll be your mentor until you tell me to go away." He liked my work ethic.
He's been really instrumental in helping lay out a plan for me. He's said: "I think you should work here, here and here within the company. What do you think about that? Are you willing to do that?"
I said, "Yes, I'm willing." Because of that guidance, I have been able to get a lot of broad experience in different areas.
TARA: A lot of women have experiences with their most treasured mentors where, at some point, they feel disappointed or betrayed. Maybe the mentor is threatened by something they're doing or maybe the mentor has a hard time if the person decides to take a different path than the mentor took. What would you advise to a woman who had an experience just like that?
TRACY: What I would advise is this: one mentor isn't enough. You need to have multiple mentors.
I'm a black woman and my first mentor in my career was a white man. I said to him, "I'm interested in finding a woman mentor in addition to you -- not to replace you. Someone I can talk to about trying to climb the corporate ladder and wanting to have it all in terms of a family."
I want to have the family life and I want to have the corporate life. I don't apologize for that.
I had a woman in mind as that mentor -- Grace Lieblein, who is currently president of Brazil for General Motors. I had tried unsuccessfully on my own to approach other women. I decided to ask my mentor if he would approach Grace on my behalf. He agreed to do that.
Tara: What was it about Grace that made you seek her out as a mentor?
Tracy: Grace was married, she had a child and she was very successful. She was Latina. She was a person of color. Even though she was not black, I still felt that she had faced the challenges being a woman of color.
He agreed to reach out to her on my behalf. She agreed to mentor me.
One mentor definitely isn't enough and you need to have different types. You might choose a woman if you're a woman, but you should definitely have some male mentors, too. If you are a person of color, you may want a person of color but you should definitely have some people that bring diversity of thought and perspective.
If a woman feels disappointed by one of her mentors but she's got multiple mentors, that's not the end of her toolbox. If you only have a hammer and you get a screw, you're in trouble.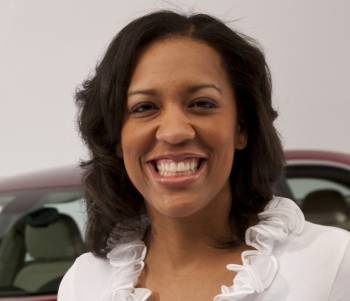 Tracy Mack-Askew
How have you used multiple different types of mentors in your career? What kinds do you need now? Let us know in the comments.

Tara Sophia Mohr is an expert on women's wellbeing and leadership. A coach, writer and teacher, she is the creator of the global Playing Big leadership program for women. Visit here to get Tara's free guide, the 10 Rules for Brilliant Women Workbook.
Related
Popular in the Community