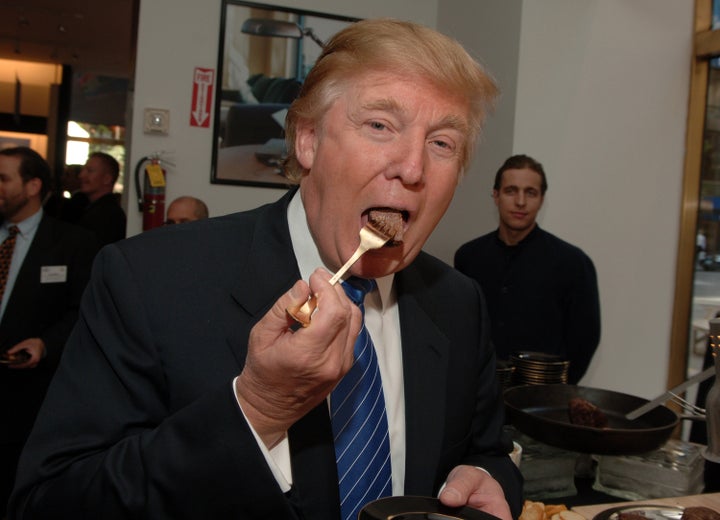 While Donald Trump is busy swearing in as the 45th president of the United States, bars and restaurants are serving up Trump-themed fare across the nation (and in some instances, the globe).
For anyone looking to eat Trump's likeness on a cookie, chow down on a "Trumpster" burger or down a "Hell Toupee" cocktail or two, the places below are for you.
1. Indulge in an "If She Wasn't My Daughter" cocktail or sip on a "Nasty Hombre."
PJ Sullivan, co-owner of Baltimore's Wet City bar, told HuffPost that he developed a Trump quote-themed cocktail bar for the upcoming inauguration. Based on real things Trump has said, Sullivan created the menu "to help Baltimorians drown their sorrows in a stiff drink." Cry tears into "If She Wasn't My Daughter," order up a few "Convincing Toupees" and get your mezcal fix with "Hard To Be A 10."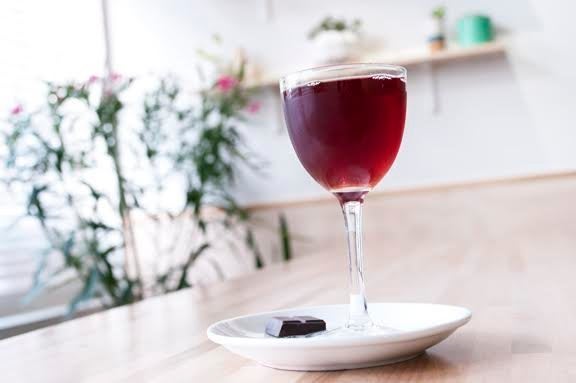 2. Bite down on a "bigly" Trump-faced cookie.
At the Cupcake Market in New York City, co-owner and pastry chef Sarah Silverman got a lot of attention for her delicious (and realistic!) face cookies of Bernie Sanders, Hillary Clinton and Donald Trump during the primaries and election. She told HuffPost she's bringing back a new-and-improved Trump for Friday, along with a Barack Obama one (which obviously we're going to frame, not eat), for $14 each at her East Village store.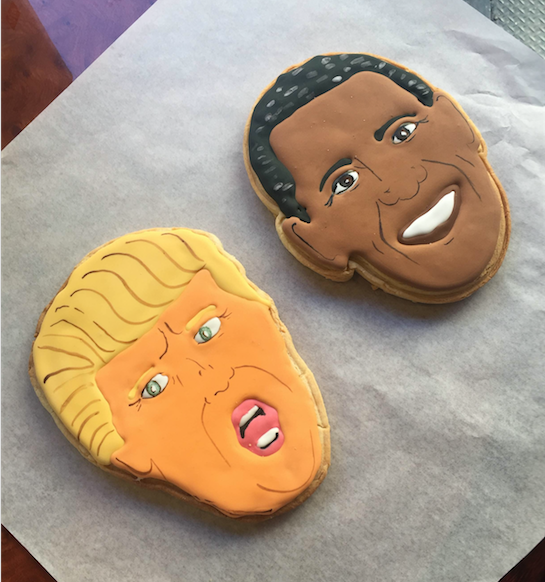 3. Drink some Russian brews at this "Unpresidented" Trump pop-up.
At Capitol Hill's Barrel bar, former general manager Mike Haigis and beverage director Parker Girard told HuffPost they're doing an "Unpresidented" Trump pop-up for the inauguration. Haigis told us the bar is playing Russian Parade music and "The Apprentice" all week. Its decorations include Trump and Putin cutouts, printouts of Trump's tweets and various Russian flags and propaganda. Drinks, like The Red Menace and The Moscow Mule, are served with only Russian Standard Vodka, save for the hilarious "This Drink Costs $29 At Trump's Hotel," which is going for a reasonable $14.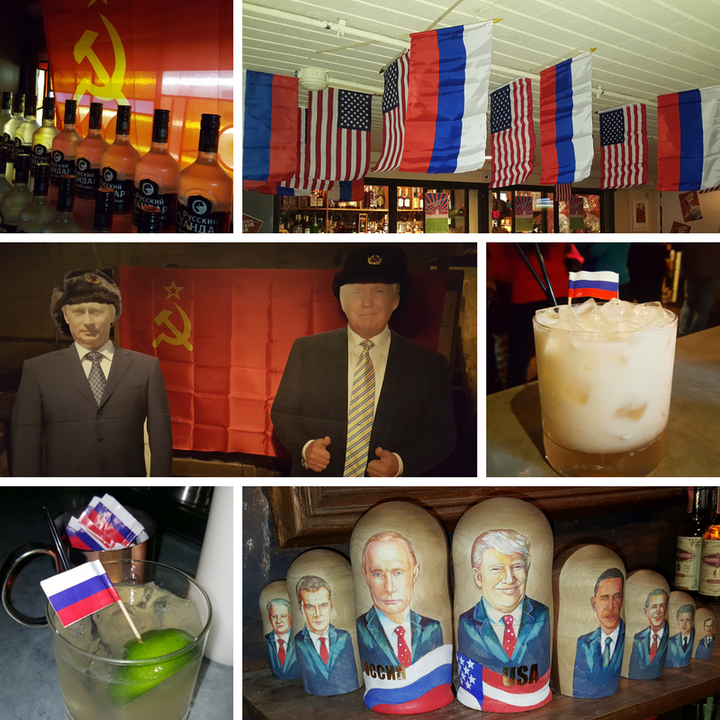 At this non-partisan bar in Baltimore, MD, these cheap drinks with hilarious names will either ease your sorrows or help you celebrate. General manager Jen Quinn told HuffPost via email that customers can enjoy a "Trumpleminze" shot Friday, along with a "Melania Margarita" or ball out on the "Ivank-another" drink special (BOGO for domestic beer during a certain timeframe). Our personal favorites are the "Donald 'WALL' Builders" (Quinn says it's a riff on a Harvey Wallbanger cocktail), a "Comb-Over Shooter" (a play on a Creamsicle shooter, which an orangey-bronze color) and "Putin On-The-Ritz" (owner Carrie Podles' name for any Stoli vodka drinks).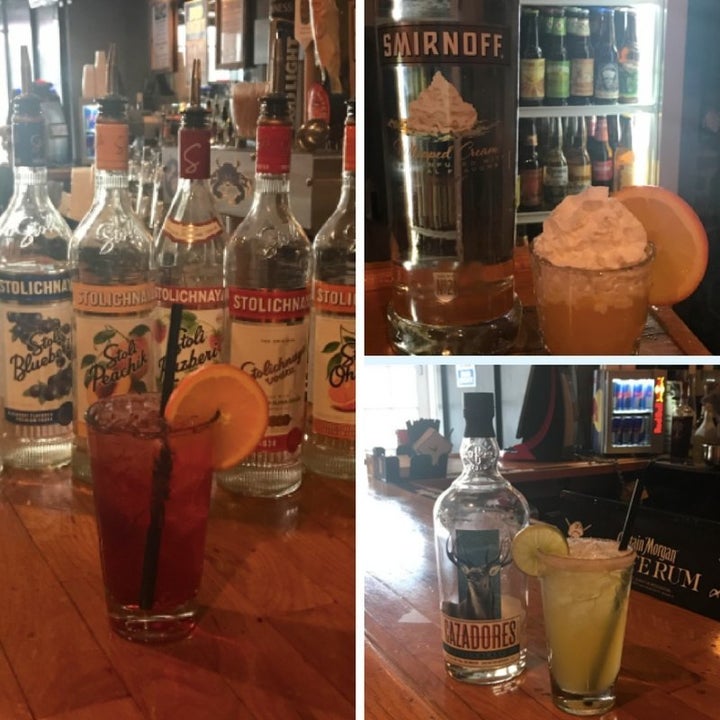 5. Try the "Trumpster" burger, topped with a very small pickle.
Restauranteur Mark Bucher and food writer Nevin Martell, aka the hilarious duo behind the "Golden Shower" burger that went viral a few days ago, are back with another creation. Introducing the "Trumpster" burger, which Martell told HuffPost comes with American cheese, Russian dressing and a very small pickle, guarded by a beautiful wall of totchos (tots served up like nachos). The burger will be available at the Community Restaurant and Lounge in Bethesda, MD, with $5 from the $20 burger going to Rock the Vote.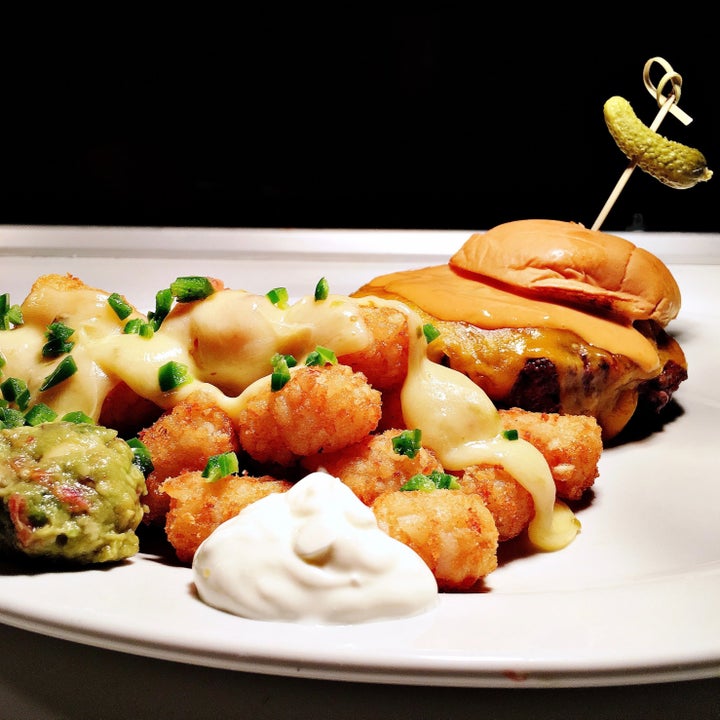 6. Order a "Late Night Tweet" or try a "Tremendous Trainwreck."
At the Pine Box Rock Shop in Brooklyn, the bar and music venue told HuffPost via email that they are "honoring" the inauguration all weekend with a themed cocktail menu. The "Tremendous Trainwreck" (described as "a crude, undignified blend of our cheapest well liquors, topped with a gaudy splash of orange soda. Sad!") is back, along with two new offerings: the Buzzfeed- inspired "Golden Shower" and "Late Night Tweet," which is "a thoughtless blend of Espolon Repasado and Blue Curacao, abrasively shaken and carelessly dumped into a shot glass. A total hit job!"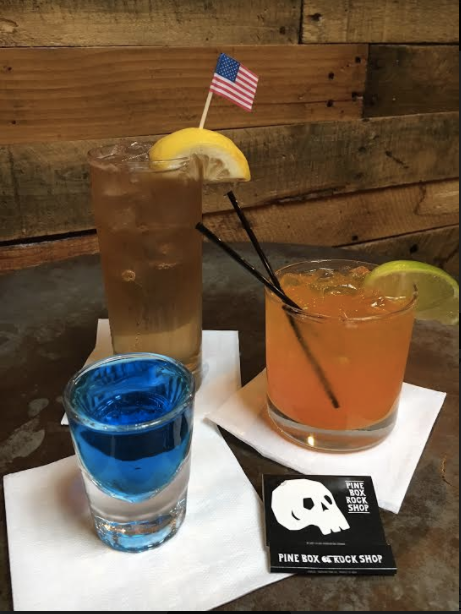 7. There'll be "Hell Toupee" if you don't eat at the K Bar on Friday.
K Bar, the posh bar located within The Kensington Hotel in London, is offering a (by request only) Trump-inspired snack menu for the inauguration. Based on the POTUS' eating habits, diners can feast on meatloaf, eggs and quesadillas. The bar is also bringing back bar manager Ben Manchester's "Hell Toupee" cocktail, which is a twist on a Manhattan. Manchester came up with the drink for election night in November.
8. Try the "Man Full of Promises Porter" and mourn.
Philly residents ready to mourn should head to the Dock Street Brewing Company for their "Inauguration Day Safe Space" event on Friday. The bar, which has a black ribbon on the door already, will be stocked with all the "Man Full of Promises Porter," an employee told HuffPost via email. No word yet on whether it's better than the bar's Short-Fingered Stout, which they briefly sold during the election.
Drink up and eat well, friends!