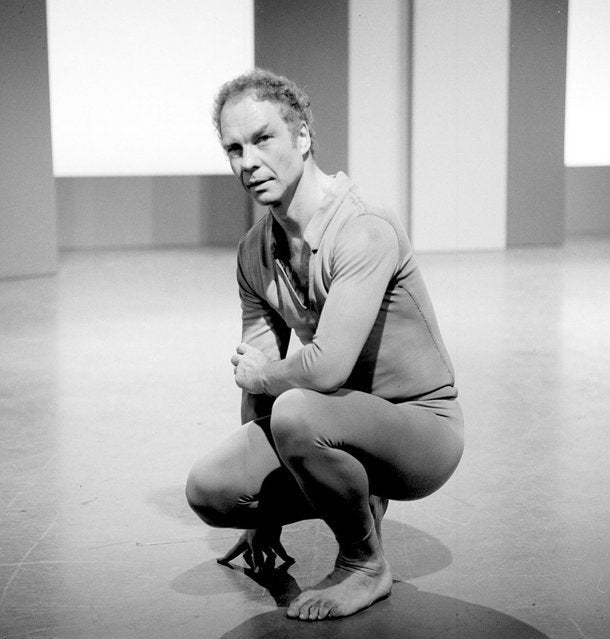 Fans of the photography publisher Aperture Foundation might have expected its first iPad app to be about Ansel Adams, or maybe even Dorothea Lange. Both photographers helped found Aperture in 1952, and are popular enough to command the public's attention. But Aperture's iPad debut will feature the avant garde choreographer and film pioneer, Merce Cunningham.
Before Pina was even a twinkle in Wim Wenders' eye, Cunningham was creating a new kind of art in the seventies simply by putting dance on film. "Points In Space," a John Cage collaboration that Cunningham designed for television (the BBC) before he adapted it to the stage in 1987, represented an unusual order of creation even then. By the nineties, Cunningham had explored animation and motion-capture technologies, and was using a computer program to choreograph his pieces.
WATCH an excerpt from "Points In Space":
Aperture editor-in-chief Melissa Harris told the New York Times she got the idea to devote an app to Cunningham at the time of his death in 2009. "A dozen people, $60,000 and two years" went into the final version, reports the Times. Aperture also had the boon of a working relationship with Cunningham archivist David Vaughn, whose encyclopedic 1997 book, "Merce Cunningham: Fifty Years," is an Aperture imprint.
The app also features contributions from Vaughn, "material salvaged from Cunningham's computer," 1940s footage of Cunningham dancing with Martha Graham, and our favorite, a 1944 Tricycle magazine article by Cunningham titled, "How to Cook a Macrobiotic Meal in a Hotel Room," complete with instructions to occasionally stir beans "to keep their spirits up."
The only foreseeable downside we can see to shelling out $14.99 for the package is how much Cunningham material is already available online. Case in point, Tricycle's site has the full Louis Long illustrated "How To Cook" article, which gets wonderfully technical (ricecooker power plugs!)
Calling all HuffPost superfans!
Sign up for membership to become a founding member and help shape HuffPost's next chapter