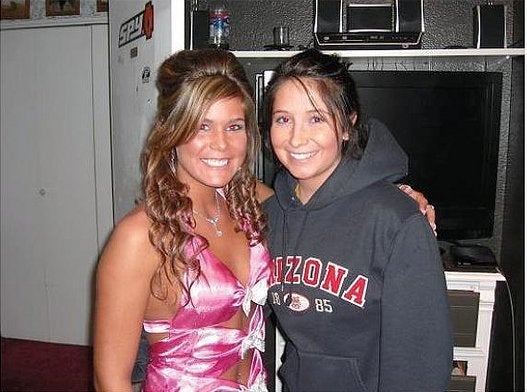 Levi Johnston's younger sister and Tripp's aunt, Mercede, will pose nude for Playboy, RumorFix.com is reporting.
Levi demurely stripped for a 2009 Playgirl shoot, and now Mercede, 18, will reportedly take everything off for Playboy.
"We're told Mercede will do what her brother didn't -- and show it all!" RumorFix reports. Read more about her weight loss and the timing of the shoot here.
Mercede has her own blog, from which she defends Levi's parenting skills and accuses Bristol Palin of trying to sabotage her relationship with her new boyfriend.
She started the blog last summer as a means to express her shock and disgust over Bristol and Levi's short-lived engagement and has since leveled a number of shocking claims that the Palin family has denied. Among the rumors: Bristol's pregnancy was intentional.
"She and Levi were sexually active and trying to conceive a child," Mercede wrote. "As hard as it is for many of you to believe, they were indeed TRYING. It was NOT an accident!"
Popular in the Community