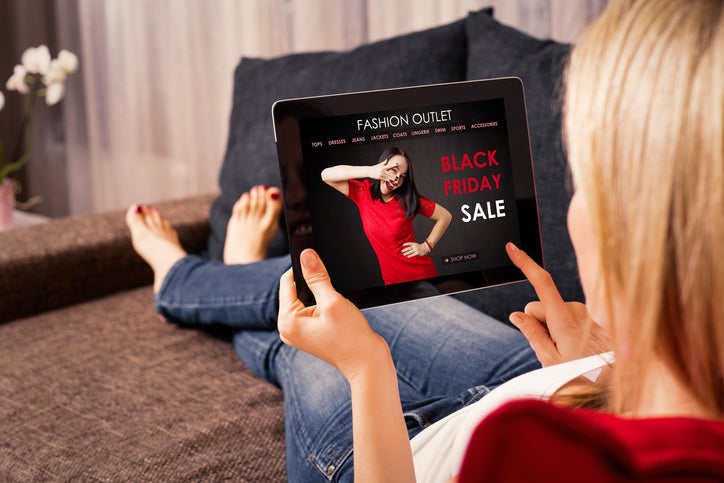 From meeting your brand goals of multi-channel offerings, to strong personalized targeting, and the never to be forgotten security and support- the facets to review and understand around digitally preparing your brand for the holiday season are endless. I don't need to bore you with the facts and numbers about how many consumers are going to hit up their devices or social media to influence their buying decisions, you guys already know that. But let's call attention to a few pieces of the digital puzzle to ensure your teams are planning not only for Father's Day, but for what many merchants call their bread and butter- holiday shopping season- a mere six months away. If you haven't already, start conversations now around sales preparation for Q4. Here are my top four hot topics to consider when planning for a strong digital holiday season.
1. User Flows (aka Consumers Journey)
This is HUGE. In case you are not aware, this it know as the path a visitor to your site follows to complete a task. In your case, you hope this task is completing a transaction. A number of factors can go into how the user flow is affected. From responsive design, to search capability of the site, simplifying the checkout process and perhaps most importantly closing the loop in the consumers journey. You can read more about common design mistakes online merchants make in this handy eBook written by the User Experience team at Echidna- click here.
We have all all seen a merchants horror story or two (or three) on the news. Data breach, customers identities stolen, people loosing jobs over the matter- none of this is good for the brand or people involved. Ensure your digital presence is secure with not only the SSL protection, but by ensuring your site is PCI compliant. Take things a step further by penetration testing (ethical hacking) to look for weakness and of course insist on strong passwords.
3. Site Optimized and Digital Marketing Campaigns Ready
If you have an awesome product, great user experience, strong security, but no one knows who you are or how to find you then you will get no where. Don't skimp when it comes to preparing your digital marketing team for the holiday season. Ensure you site is optimized not just a few weeks before the season, but months before so you can start campaigning (you can even take this quick, free SEO health check by clicking here). Know what your competitors are doing in terms of digital marketing (social, pay-per-click, storytelling) and even more importantly know what is working well and not so well in terms of digital marketing within your vertical to ensure you build successful holiday focused campaigns.
This should go unsaid, but make sure your pages are loading quickly and can handle the extra traffic. Recommended load times are 3 seconds or less, and mobile users are generally even more particular about this. Some of the main factors that can hurt load times are imagine DPIs and extensions/plug-ins, so stay on top of those and review all factors before the season hits to ensure no one is leaving your site to shop your competitor for this reason- it can be an easy fix!
This list is by no means exhaustive, but a good start to thinking about what is generally an important time for many online merchants. A lot of variables can go into digital holiday planning depending on the size of your organization, where you are at in your digital journey, and overall goals for the holiday season and beyond (i.e.: are you considering a major eCommerce migration move before or immediately after the season?). Bring on the help of experts as needed- an outsiders knowledge can make all the difference in many cases. Right now, you can even request a complimentary eCommerce Strategy session from leading digital agency, Echidna, to discuss your questions and goals around holiday season- simply fill out the form here.
Calling all HuffPost superfans!
Sign up for membership to become a founding member and help shape HuffPost's next chapter
This post was published on the now-closed HuffPost Contributor platform. Contributors control their own work and posted freely to our site. If you need to flag this entry as abusive,
send us an email
.