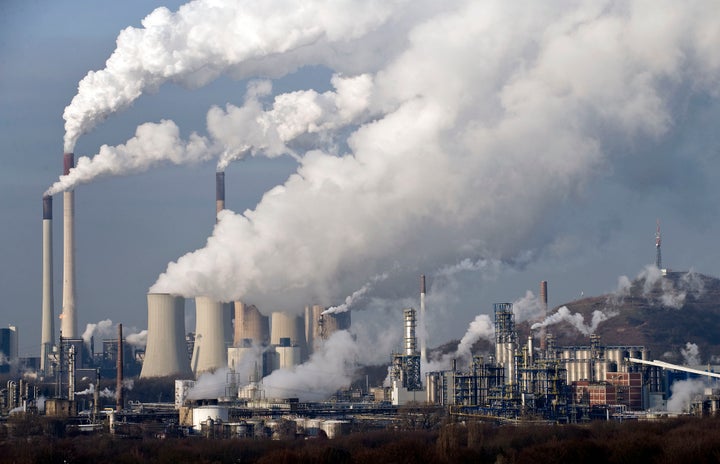 Fifteen years ago this week, my youngest son spent his very first
Christmas in the hospital fighting to breathe. It was one of his
earliest battles with asthma, a disease both he and his brother have
struggled with over the years.
So when I say that clean air and children's health are top priorities
for me as administrator of the U.S. Environmental Protection Agency, I'm
saying that as a mother who knows exactly how vital clean air is to my
own children's health. It's something I bring to work with me each day,
and it's part of the reason I'm so excited about a recent step EPA took
to safeguard the air we breathe and protect our kids from harm.
Last week, we finalized the nation's first-ever Mercury and Air Toxics
Standards -- or MATS -- for power plant emissions. Before MATS, there were
no national standards to limit the amounts of mercury, arsenic,
chromium, nickel and acid gases power plants across the country could
release into the air we breathe. As a mother, I can't overstate the
importance of this change. Mercury is a neurotoxin that's particularly
harmful to children, and emissions of mercury and other air toxics have
been linked to damage to developing nervous systems, respiratory
illnesses and other diseases. MATS will require power plants to take
steps that also reduce particle pollution, which has been linked to
premature death and cardiovascular and respiratory diseases.
Through the simple act of ensuring healthier air, we can cut serious
medical incidents and hospital visits by the thousands. Once MATS is
fully implemented in 2016, it will prevent up to 11,000 premature
deaths, 4,700 heart attacks, and 3,100 Emergency Room visits among
children across the nation. The standards will also help avoid 540,000
sick days in the workforce, and 130,000 cases of aggravated asthma among
kids between six and 18 years old.
Like any parent of a child with asthma, I can tell you that the benefits
of clean air protections like MATS are not just statistics and abstract
concepts. What we're really talking about with the numbers above are
pregnant mothers who can rest easier knowing their children won't be
exposed to harmful levels of mercury in critical development stages.
We're talking about reducing the levels of mercury in the fish that we
and our kids eat every day. We're talking about future generations
growing up healthier because there is less toxic pollution in the air
they breathe.
That is what environmental protection and the work of the EPA is all
about.
Now, as a mother I am also deeply concerned about the economy. The good
news is, we don't have to choose between clean air and economic growth.
Not only will MATS provide the American people with health benefits
between $37 billion and $90 billion, but we also estimate that
implementing the standards will support jobs and opportunities for
American workers.
To meet the MATS standards over the next several years, many power
plants will upgrade their operations with modern and widely available
pollution control technology. There are about 1,100 coal-fired units
covered by the MATS rule, and about 40 percent don't use advanced
pollution controls. Increased demand for scrubbers and other advanced
pollution controls will mean increased business for American companies
that lead the way in producing pollution control technology.
But that's just the start. Power plants making upgrades will need
workers to build, install, operate and maintain the pollution controls.
As the CEO of one of the largest coal-burning utilities in the country
recently said about cutting emissions by installing pollution control
technology, "Jobs are created in the process -- no question about that."
The EPA estimates that the demand for workers will support 46,000
short-term construction jobs and 8,000 long-term jobs.
As we come together this time of year with our families and do so much
to make our children happy, I'm glad that the EPA is taking action to
make families and children healthy -- now and for the years to come.
As Administrator, I'm proud of what MATS will do to safeguard the air we
breathe. And as a mother, I know exactly how important that is.
Related
Popular in the Community