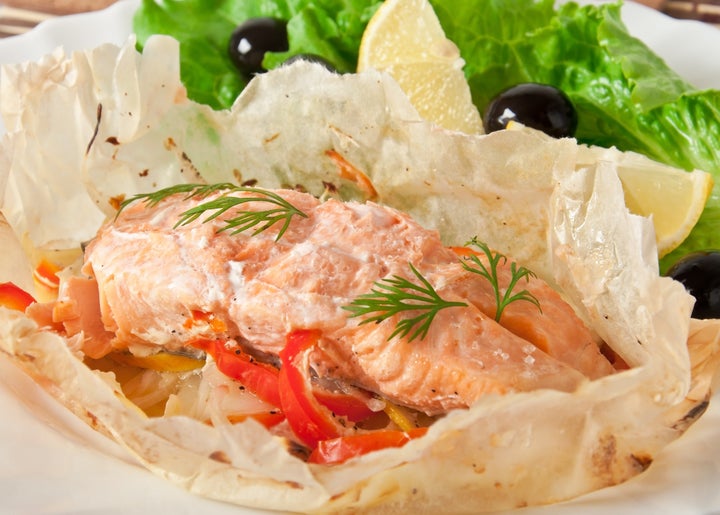 Scientists say that consuming fish may be more hazardous to your health than you think, according to new reports published this week.
The reports, produced by the Biodiversity Research Institute and an international coalition of environmental campaign groups called the Zero Mercury Working Group, say that mercury contamination of seafood is not only on the rise across the globe, but that "smaller traces of the toxic metal may be enough to cause restricted brain development or other health problems for humans who eat them."
As the Global Post notes, scientists have long warned consumers about the potential dangers of mercury in fish and other seafood. However, the new reports have revealed that the guidelines for safe seafood consumption in place in the U.S., Europe and elsewhere may now be out of date.
"Levels of [mercury] exposure that are defined as safe by the official limits, are actually having adverse effects," environmental health scientist Dr. Edward Groth, who authored one of the three reports, said at a web conference, according to the Post.
"These are not trivial effects, these are significant effects. There does appear to be evidence now, fairly persuasive evidence, that adverse effects occur from normal amounts of seafood consumption," Groth, who is an adviser to the World Health Organization, continued.
According to the National Wildlife Foundation, mercury can "adversely alter the neurological and reproductive systems of humans and wildlife." There is evidence, said the environmental group in a November report, that the dangerous pollutant is accumulating in more habitats and wildlife than previously thought."
However, on the other hand, the fisheries industry has oft-contended that such reports about mercury are merely a scare tactic used by environmentalists, stressing instead that any risk that may arise from consuming mercury-contaminated fish is usually far outweighed by the health benefits of doing so.
However, the authors of the new report insist that are not trying to convince people to stop eating fish. In fact, they agree that fish can be highly beneficial for one's health.
"Some people will stop eating fish and that would be a bad idea [because] fish is wonderful nutritionally," Groth told the Press Herald.
What is needed, he said, is for consumers to be "better educated and more aware of which fish to choose."
The reports, including one entitled "Mercury in the Global Environment," are part of a body of evidence being compiled for a major event hosted by the United Nations next year, during which an attempt will be made to draw up a global treaty to reduce mercury use and pollution.
However, even if the treaty does introduce stricter pollution controls, scientists warn that it could still "take decades, even centuries, before some parts of the deep ocean will see major reductions in mercury levels."
"If we continue as we have been going with marine pollution, with time this is going to make it more and more difficult to find safe seafood," Philippe Grandjean, chair of environmental medicine at the University of Southern Denmark and professor at Harvard School of Public Health, told the Global Post. "I think the the next generation would like us to do the best we can to clean up after ourselves to make sure that seafood in the long term is safe to consume and we are not polluting the brains of children in the next generation."