During the height of the Ebola epidemic in Liberia last October, The Associated Press published a series of heartbreaking photos of a little girl named Mercy Kennady, who had just lost her mother to the deadly virus. Then only nine, photographer Jerome Delay captured her mourning. This photo, taken Oct. 2, has a caption that reads: "On Thursday, little Mercy walked around in a daze in a torn nightgown and flip-flops, pulling up the fabric to wipe her tears as a group of workers from the neighborhood task force followed the sound of wailing through the thick grove of banana trees and corn plants."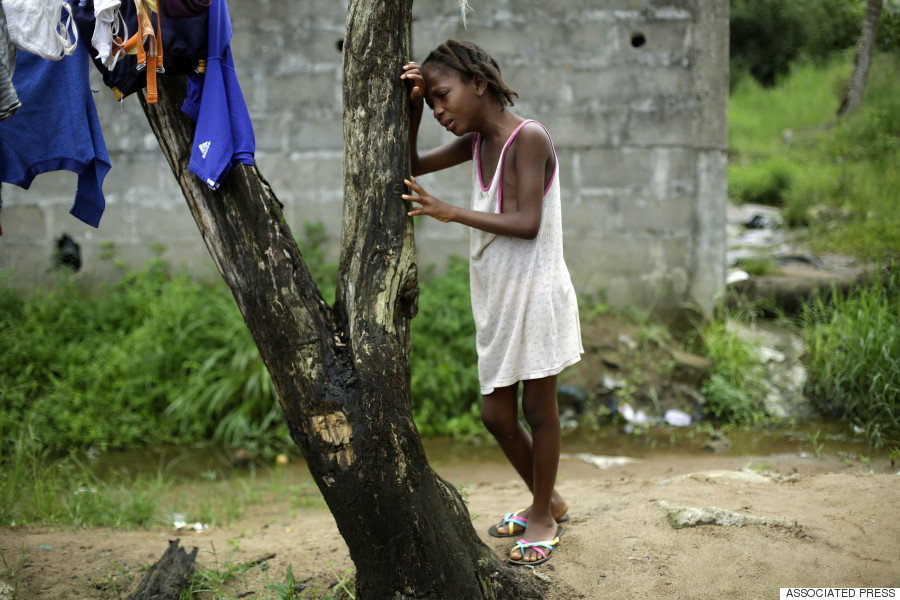 Journalists were interested in Mercy's neighborhood because it's where Thomas Eric Duncan, the Liberian man diagnosed with Ebola in the U.S., was from. Duncan was suspected of coming into contact with 19-year-old pregnant woman Marthaline Williams who later died of Ebola, as did Duncan. Mercy's mother was also linked to the cluster of Ebola patients that included Duncan, notes Delay.
After her mother's death, Mercy and her brother were all alone. Her neighbors shunned her for fear of contracting the disease, and a few weeks after losing her mother, she moved into an orphanage run by Ebola survivors, reported CBS News.
Unfortunately, Mercy was far from the only child who suffered immense loss during the Ebola outbreak. Of the 24,000 people who caught Ebola during the current outbreak, approximately 5,000 were children, while 16,000 children either lost one or both of their parents or primary caregivers. International aid organization UNICEF released these numbers Tuesday to call attention to the urgent needs of children in West Africa. Even if they weren't directly affected by Ebola, says UNICEF, the disease's devastation has taken a toll on the millions of children who have been traumatized by the suffering they've witnessed, or fallen behind in school because their educations have been put on hold. What's needed, according to UNICEF, is a renewed focus on rebuilding basic health infrastructure and helping children transition back to school.
After the media interest in Mercy's story died down, UNICEF continued to keep in touch with Mercy as she transitioned from the orphanage to a new home with her foster mother, who is a close family friend. To bring awareness to Mercy's story, as well as their recent report on Ebola's devastating effects on children in West Africa, UNICEF has shared these photos and captions of Mercy's new life.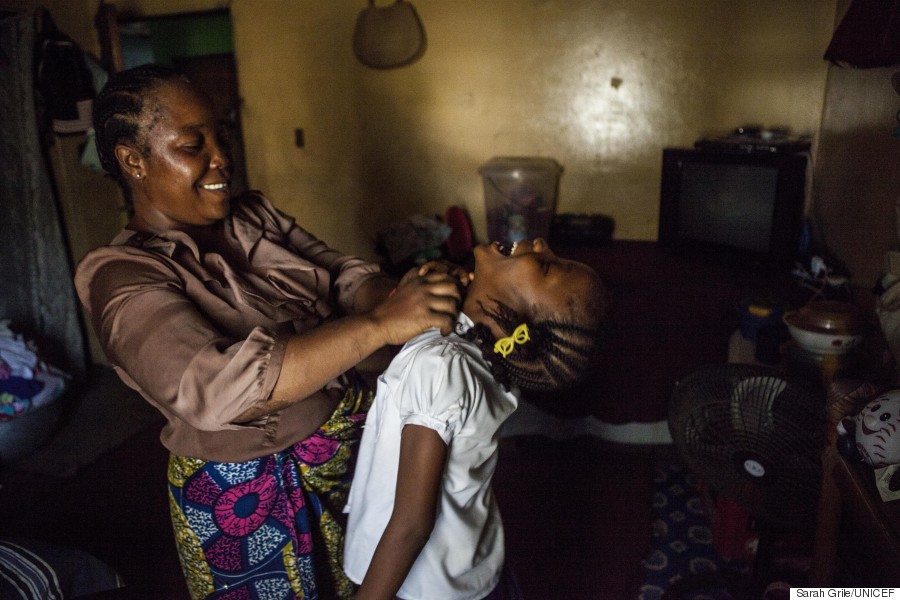 On March 10, (left-right) Martu Weefor helps her foster daughter, 9-year-old Mercy Kennady, change out of her school clothes, in the Paynesville suburb of Monrovia, the capital. Mercy, who is in her first year of school, attends school in the capital. Ms. Weefor, a friend of the family, is caring for Mercy and her 17-year-old brother, Harris Wreh, following the death of their mother in late 2014 from Ebola virus disease (EVD). Their father passed away long before the outbreak. Ms. Weefor's house is located very close to the home the siblings shared with their mother.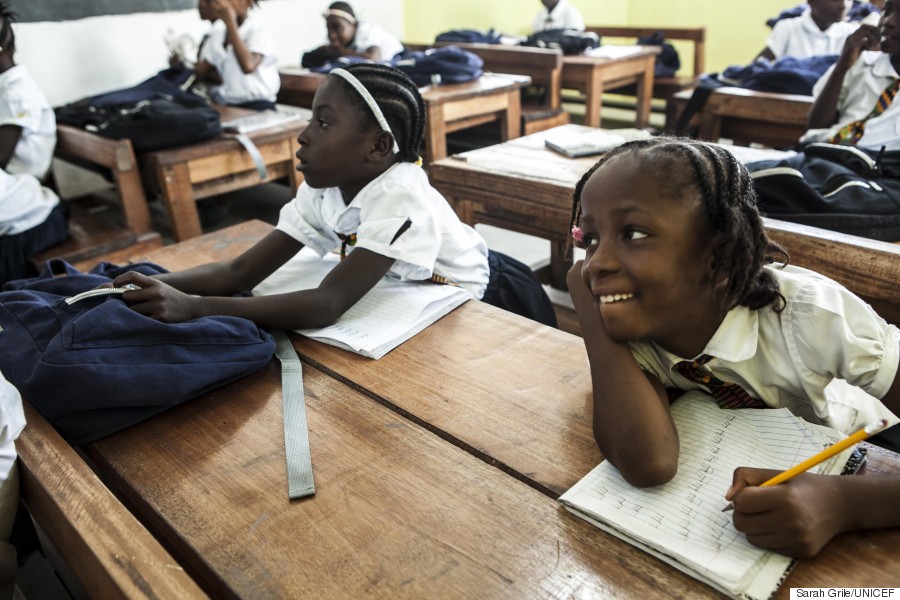 On March 4, (foreground, right) 9-year-old Mercy Kennady, who is in her first year of school, smiles during a class, in Monrovia, the capital.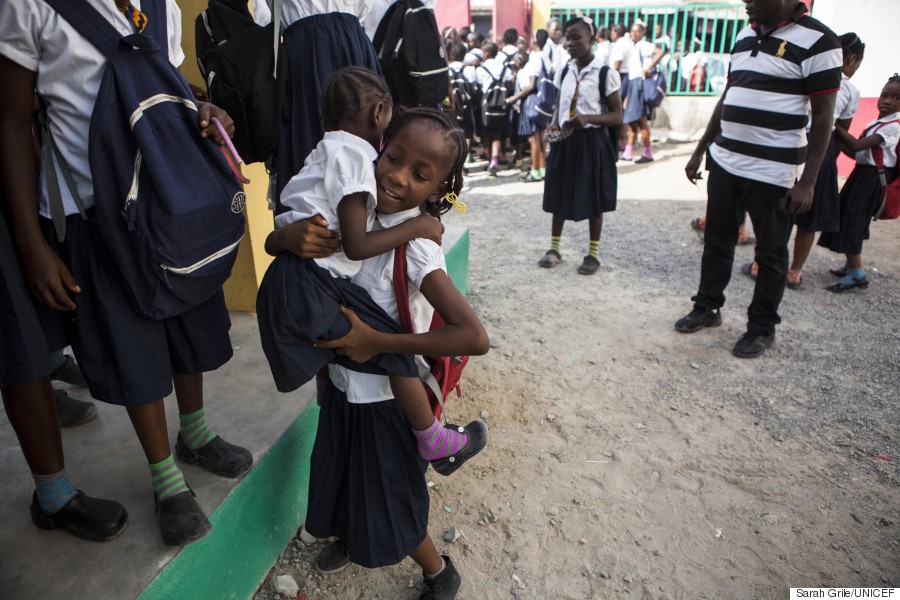 On March 10, (foreground, centre) 9-year-old Mercy Kennady, who is in her first year of school, lifts a younger girl up onto the landing of the school building, in Monrovia, the capital.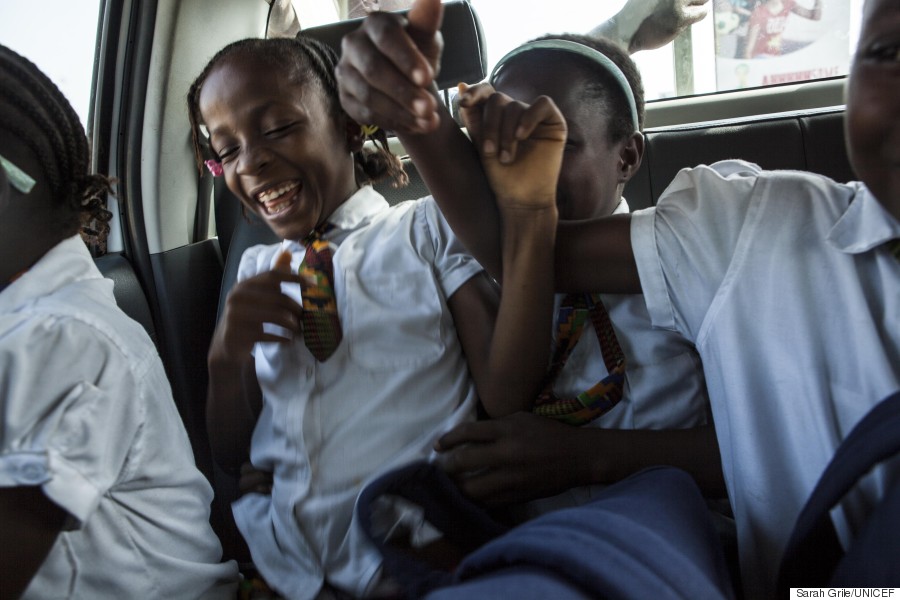 On March 10, (second from left) 9-year-old Mercy Kennady, who is in her first year of school, laughs with other girls on the ride home from their school in Monrovia, the capital.
To see Mercy's transition from orphanage to home, check out the slideshow below.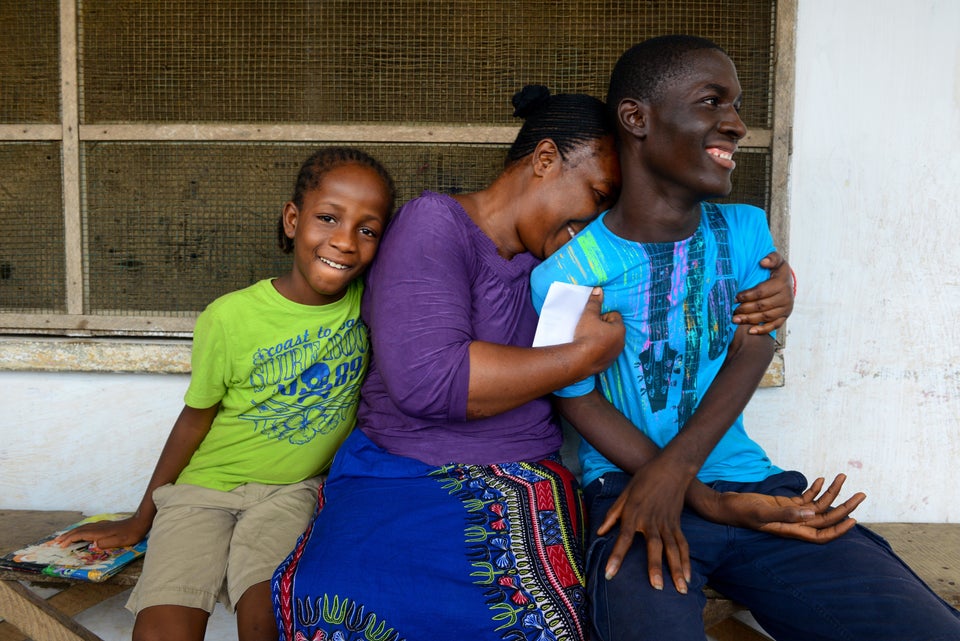 Ebola Survivor Mercy Kennady