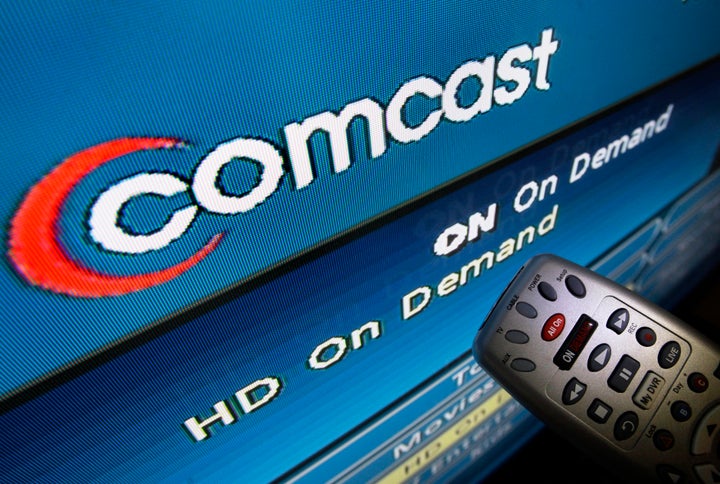 Yes, Jon Stewart, that was fast. Last night, The Daily Show laid into FCC Commissioner Meredith Attwell Baker for taking a job as a Comcast lobbyist soon after approving the controversial Comcast/NBC-Universal merger.
Baker was nearly lobbying for Comcast before she was officially offered a gig with the company. In January, Baker not only voted to approve the massive media merger, she also chastised the FCC for taking too long to deliberate on the merger. Now, she's leaving the FCC to take a title she's already earned: senior vice president of government affairs (aka, head lobbyist).
The Daily Show segment, featuring Free Press, was complete with boos and hissing from the audience when the Commissioner's actions were revealed. Watch it here.
Jon Stewart isn't the only one taking Baker to task. Criticism of Baker has come from almost every corner, including the New York Times, TIME Magazine and Rolling Stone. Rep. Darrell Issa, chair of the House Oversight and Government Reform Committee, has raised concerns about alleged ethical violations at the FCC, and Free Press has collected more than 60,000 letters urging Rep. Issa to investigate Baker's move.
Free Press has long warned that this merger would hurt the public, leading to higher prices, less competition, and worse programming. But Baker didn't seem deterred by this logic, and now it's clear why: she was auditioning for her future with Comcast. Now she's headed to a corner office faster than the company can get her a nameplate on the door.

REAL LIFE. REAL NEWS. REAL VOICES.
Help us tell more of the stories that matter from voices that too often remain unheard.