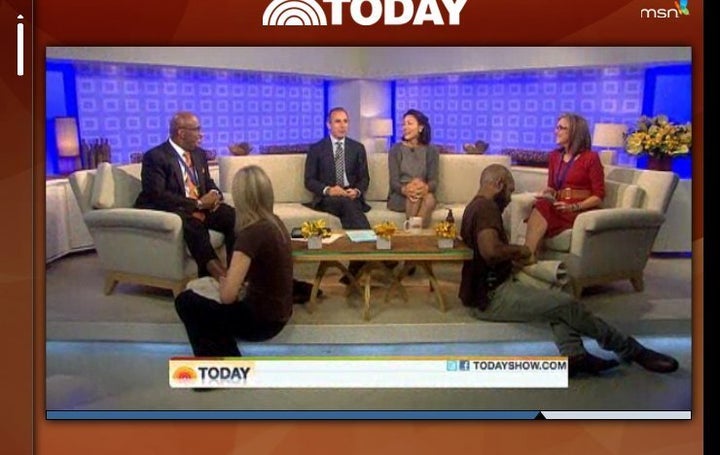 In honor of their successful completion the grueling, 26.2-mile New York City Marathon the day before, Meredith Vieira and Al Roker were pampered and primped on Monday's "Today."
After showing footage of the two co-hosts running the marathon along with 45,000 companions, and being tearfully congratulated by their families, Matt Lauer and Ann Curry brought in two masseuses to give Roker and Vieira foot massages (Vieira said she had a huge blister on her toe). They were also feted with roses and champagne.
"So is this not a good time to tell them we took the subway?" Vieira joked.
WATCH:
Related
Popular in the Community