 "I didn't ever intend to be a journalist," Meredith Vieira told a New York City audience during a sit-down interview for 92Y's Ruth Stanton Illustrious Women Series on January 25. The Emmy-award-winning journalist was relaxed on stage, answering questions from her old "Today" pal Dr. Gail Saltz, as well as the audience.
"I did have sex with George Clooney," Vieira joked, saying she knew this would be the audience's top question of the evening. "I only did it twice because I wanted to give him a second chance." This humor is part of what makes Vieira so well-liked by many -- something "Today" fans grew accustomed to in her banter with Matt Lauer.
In her humor, Vieira also revealed some of her insecurities. For someone who has accomplished so much in her life -- a 25-year marriage, three children and a career working for some of the biggest names in news and media, including "60 Minutes," "Today" and "The View" -- Vieira is surprisingly self-deprecating. The moment she stepped on the stage, she told the audience that we had come on the wrong night, given the guests slated to appear at 92Y over the next month. We also glimpsed a non-humorous side of her self doubt when she admitted that she always worried she'd be "found out" and that she wasn't good enough. "It's always a surprise to me when I do well," Vieira told Saltz.
One can hardly question her extraordinary accomplishments, however. After growing up with three older brothers in Providence, Rhode Island, Vieira headed to Tufts -- the backup to her dream school Harvard (although she sometimes went to Harvard Yard and pretended she attended the school, she told Saltz). She revealed to Saltz that while she dreamt of becoming an actress, her parents didn't approve, so she bounced among majors. Vieira finally settled on English because it was the only major for which she had enough credits to graduate on time. That's right -- a star journalist was born because of college credits.
Vieira has faced criticism for leaving some of these jobs -- particularly "60 Minutes" and "Today." But it is clear that Vieira places a high premium on family and has allowed this commitment to influence her career decisions. She began her stint at "60 Minutes" right after her first child was born.
"On a professional level, it was phenomenal," Vieira told Saltz. But personally, it was a disaster, she said. Although she tried to balance her family with work by writing at home and compressing all of her interviews into two days a week instead of four, Vieira realized that her goals didn't line up with the culture. "That particular shop was more of a boys' club, and they wanted you to be there and hang out," said Vieira. After she got pregnant with her second child and her request for reduced hours was denied, she left. Some women were disappointed in Vieira for her decision to leave, but others viewed it as a courageous step in favor of work-life balance. Vieira said simply, "If I didn't leave '60 Minutes,' what would I be saying to women everywhere?"
After stints at CBS News and ABC's "Turning Point," which was cancelled, Vieira found herself with a another opportunity, one in which she had no interest: Barbara Walters asked if she'd audition for "The View." Her husband Richard Cohen urged her to audition and be flexible. To Vieira's shock, she really enjoyed it, feeling guilty that as an established journalist she would like daytime television. But she also found the role to have its own challenges, particularly in that she was now expected to give her opinions. "I had a little insecurity about my opinions and how they'd be received," Vieira told Saltz. But she must have found her groove because she enjoyed a long tenure at the popular daytime show, from 1997 to 2006.
Vieira then made the jump to "Today," another surprising twist in her career, as she had already turned down opportunities at other morning shows. Describing "Today" as "an institution," Vieira told Saltz she thought she would regret not taking the opportunity. So she jumped on board, and discovered a family in NBC. But in time, she also felt that she was neglecting her own. "I was spending very little time focused on my family," said Vieira. "It just stopped feeling right." She threw herself into preparing for the show -- regardless of who she would be interviewing -- and was sleep deprived due to the grueling hours.
Vieira left "Today" after five years, a decision that she struggled with. "I wondered how lost I would feel and how insignificant," she told Saltz. But she decided that moving on was the best choice: "I thought that was the right time to leave. I wanted to spend more time with Richard," she said.
Cohen's illness -- which has left him legally blind -- has been difficult for Vieira because it is central to her life as well. "It's not always easy to be the other person," she said. "It's a family illness, as most illnesses are." And while she admitted to Ladies' Home Journal that she sometimes feels cheated by her husband's MS, Vieira's close bond with her husband is obvious. In fact, she told Saltz that she knew she'd marry him from the first time they'd met in the CBS Chicago newsroom, despite an obnoxious comment he made to her. Vieira told Good Housekeeping that Cohen is the person she admires most:
I've watched somebody deal so gracefully with the issues that have been thrown at him. I've learned a lot from Richard: to really appreciate life, to live it fully, to value it, to not take yourself too seriously. He embodies all of that, and he has a strength that I think is quite amazing.
Vieira told Saltz that Cohen has been incredibly supportive throughout her career and just wants her to be happy.
At the moment, Vieira is ready to take on her next challenge: She will debut as a special correspondent on "Rock Center with Brian Williams" next week. Vieira also told Saltz that she wants to do something with meaning -- something she has been pondering since her positive experience visiting sick children as "Dr. Ditzy" with the program Clown Care. Adding these to the list of her other gigs, like contributing to other NBC News programs, hosting "Who Wants To Be A Millionaire" and producing, Vieira is far from retired, as some have labeled her. And while she maintained to Saltz that she "fell into" journalism, she gave herself a little credit: "I probably made my luck, but I also think timing is everything," she said.
To see some memorable moments from Vieira's career, check out our slideshow below.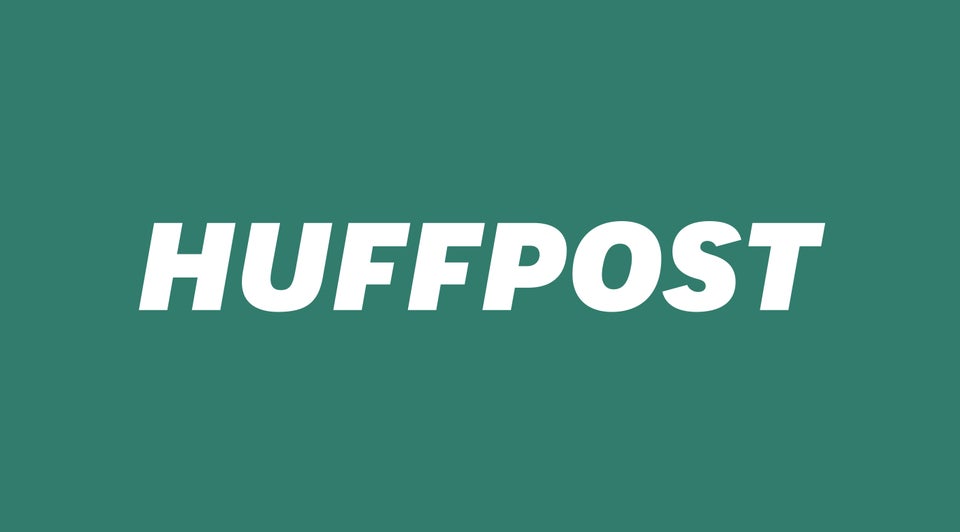 Meredith Vieira
Popular in the Community