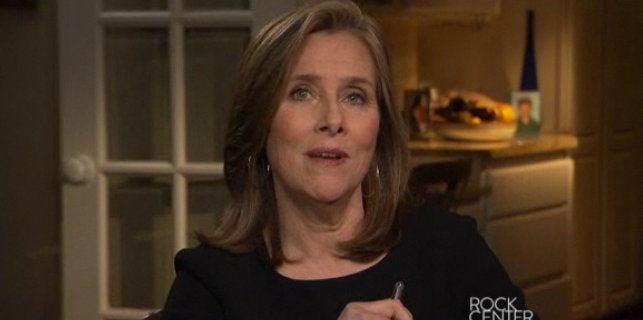 Former "Today" show host Meredith Vieira will debut in her new role on NBC Wednesday night. As a special correspondent for NBC News, Vieira has interviewed Mimi Alford, the former nineteen-year-old White House intern who had an affair with President John F. Kennedy in 1962. The interview will air on the network's new prime time magazine show, "Rock Center with Brian Williams."
Vieira also interviewed historian Robert Dallek, who outed Alford in 2003 when he authored the JFK biography, "An Unfinished Life." Vieira said that Dallek only used 38 words to describe the affair, but the discovery left quite an impression on the public. Vieira said the New York Daily News discovered her and published her name. Alford quietly confirmed that it was her but refused to talk to the press, until now.
"This was a secret she carried inside of her that was even more difficult to handle than the affair itself with the President. She finally decided 'I want my voice,'" Vieira said of Alford. Alford had not told anyone for 40 years and has now published a book about the affair.
Vieira described Alford's story as "fascinating" and "shocking." She said that Alford described demons that haunted JFK. "They are things that I never would have imagined," Vieira said.
WATCH
:
Calling all HuffPost superfans!
Sign up for membership to become a founding member and help shape HuffPost's next chapter