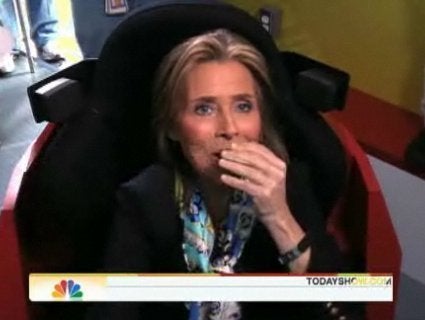 April 30 is National No Phone Zone Day, the day Oprah's campaign to stop texting while driving goes national.
To mark the occasion, the "Today" show's Meredith Vieira played a simulation game, where she drove a video game car and then watched what happened when she got distracted by a text message.
Unfortunately, the car wasn't the only thing that veered off course, as Meredith let out an "Oh, shit!" as she lost control of the vehicle.
WATCH:
Full segment:
Popular in the Community