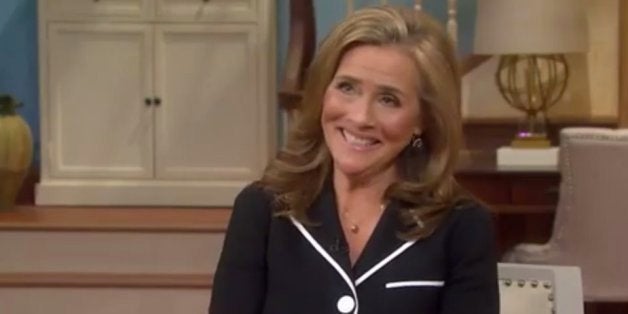 "The Meredith Vieira Show" made its debut Monday afternoon, and it was a roller coaster ride of daytime emotions: hilarity, celebrity activities, family crying and, of course, all the Meredith you could want. (And we love Meredith so we want lots of her.)
The host spoke to a bright and energetic audience as her husband and daughter sat on a couch directly in front. The set was modeled to resemble her own home (her husband asked if he could have one of his chairs back) and successfully brought together her family and her work, which she had said was one of her goals.
Meredith opened up by thankinhg her guests and telling viewers how much she had missed them. Her daughter then played a video for her mom to celebrate the big day, which included family members sharing funny memories and embarrassing stories.
1. She curses like a sailor. 2. She is really bad at driving. 3. She is really, really bad at putting dishes in the dish rack.
But the real surprise came when Vieira's two sons, who she thought were unable to make it, came walking through the doors!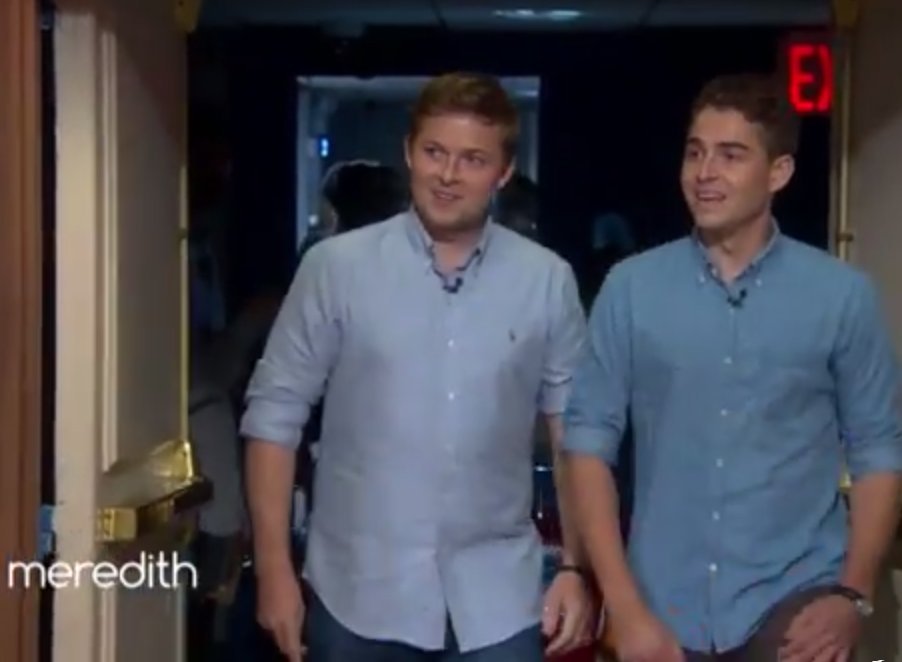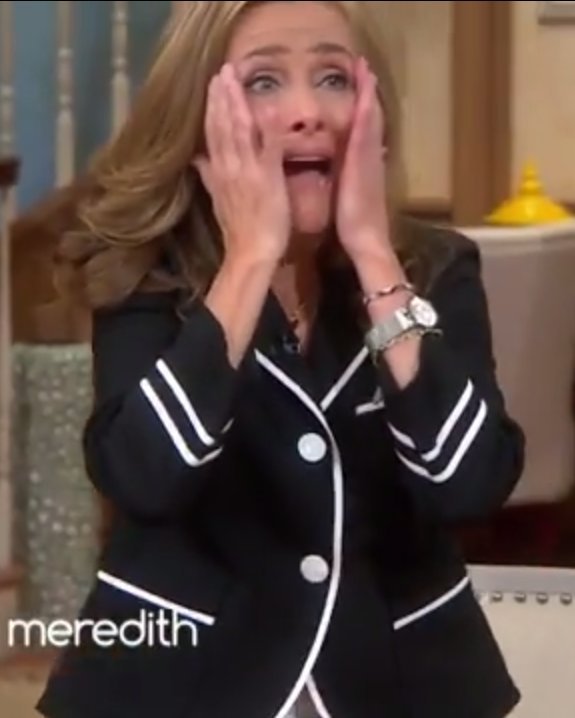 Look how surprised she was! And the laughter, and the tears, and the warmth. It was a Great Daytime Moment.
Viera's first guest was Jennifer Lopez, aka "J-Lo," singer-songwriter-actress-etc. The two talked about motherhood and raising children while balancing a hectic work schedule. But the best part was absolutely positively when Vieira and Lopez got into a fake car together and played a game of "Car-aoke."
5. Meredith is really, really, really bad at singing.
And then Hoda Kotb made a surprise appearance in the back of J.Lo's "car," which you know made us happy because we are Official Hoda Fan Club Members and basically think she should be on all programs, maybe just in the background, singing and stuff, or talking, or whatever, just being there because she's Hoda. All in all, the host seems to be having a lot of fun with it so far, but she has been very open with her plan if things start to go in the wrong direction. Vieira revealed last week that she has a clause that would allow her to leave the show if it goes down a path she doesn't like-- and it's a move she'd be willing to make. But hopefully that won't happen because we need to hear her singing a lot more.
Popular in the Community