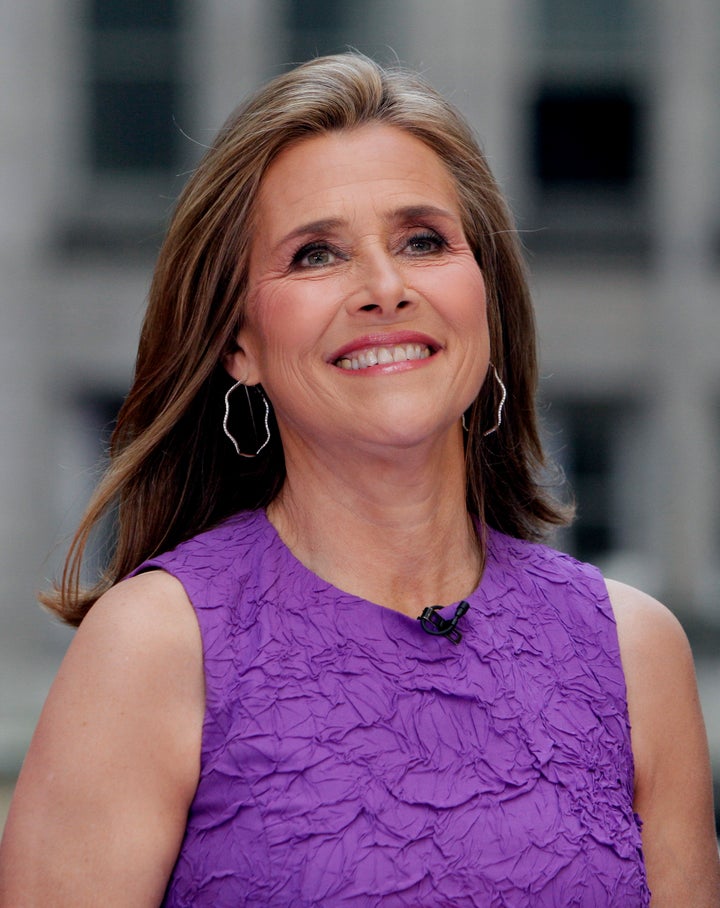 Meredith Vieira revealed to "Good Housekeeping" magazine that she left the "Today" show because it was putting a strain on her personal life.
Vieira departed in June after nearly five years on the top-rated morning show. When she announced her exit in May, she said she had made the decision after "months of personal reflection" and conversations with her friends and family.
Speaking to GH editor Rosemary Ellis for the cover story of the magazine's September issue, Vieira elaborated on her decision to leave. She said that she had known for "a while" that she should leave the show. She had never been shy about her willingness to bid farewell to such a coveted perch, but, she told Ellis, she "began to realize that it wasn't working for me in terms of my personal life."
Vieira explained that the early morning hours were taking a brutal toll on her health and her relationships. She said that, once she left the show, she had friends who told her, "I felt like I lost you for five years."
She also addressed her relationship with her husband, Richard Cohen, who she said "really" wanted her to leave. She said that doing "Today" meant that their "rhythm" with each other had changed.
"There's a dance to relationships, and we had been doing a little bit of the dancing side by side but not together," she said. "Now, we're back together, and we've got to figure out the rhythm of that dance. That kind of reconnecting is really important."
Cohen suffers from multiple sclerosis, a fact which became a flashpoint for Vieira in the wake of her decision to leave "Today." Speaking at a press conference after she made the announcement, she said that stories in the press that presumed she was leaving to care for him were hurtful and false. "It diminished me," she said.
She repeated that opinion to Ellis. "I was more leaving because he's healthy," she said. "So why not while we are able to enjoy life?...the idea that I'm nursing him is ridiculous."
Read the full interview here.
The cover of the issue: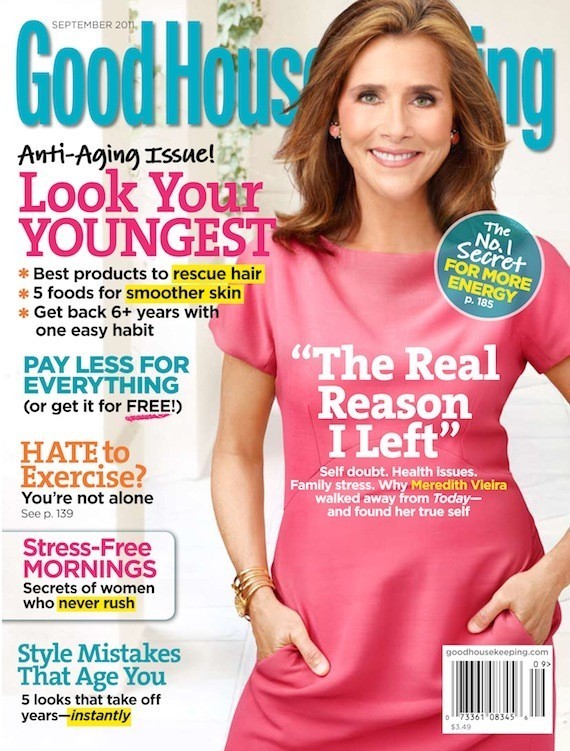 Calling all HuffPost superfans!
Sign up for membership to become a founding member and help shape HuffPost's next chapter