Clearly something is happening in universities across the country.
This week San Diego State University is launching a Music Entrepreneurship and Business Degree Program, which, according to the university, "is believed to be the first of its kind in the country."
Developed as a partnership between SDSU's College of Professional Studies and Fine Arts and the College of Business Administration, the program embeds 15 units of entrepreneurship classes ranging from the Fundamentals of Entrepreneurship to Creativity and Innovation, Social Entrepreneurship and Entrepreneurial Finance, in addition to business course electives.
A minor in art and entrepreneurship is offered in the Department of Art Education at Ohio State University. And at The University of Texas in Austin, Columbia College in Chicago, The Meadows School of the Arts at SMU in Dallas Texas, and Millikin University in Decatur Illinois, those skills are increasingly being woven into the fabric of the arts degree.
"Entrepreneurship is also a hot topic in courses at the Rhode Island School of Design and the Otis College of Art and Design in Los Angeles, while the certificate program in design entrepreneurship at Pratt Institute of New York has been in such high demand that the school is expanding the program to accommodate more students."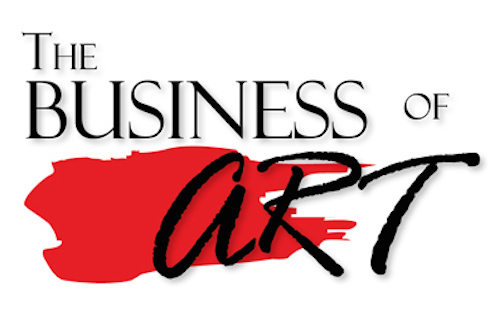 Equally significant, in business and engineering schools alike, they are integrating arts and sciences to create a more well rounded curriculum but also, laying the foundation for the workforce most corporate executives say will be most in demand in the so-called new economy.
The U.S. based Conference Board, a global research organization representing businesses worldwide, found that "U.S. employers rate creativity and innovation among the top five skills that will increase in importance over the next five years, and stimulating innovation and creativity and enabling entrepreneurship is among the top 10 challenges of U.S. CEOs."
Art leaders, educators and policymakers need to better understand that the status quo for arts education is missing a few things; specifically, the importance of business savvy and the increasing demand for arts trained executives.
Donna Conaty, associate dean of SDSU's College of Professional Studies and Fine Arts said:
"This program will empower these music majors to be leaders and have the confidence -- and practical skills -- to be successful entrepreneurs, opening more doors to them as they pursue their love of music."
Alex DeNoble, executive director of SDSU's Lavin Entrepreneurship Center, who has been working with Conaty to design the Music Entrepreneurship and Business program, said:
"San Diego State University prides itself on the entrepreneurial spirit that can be found across campus" but he emphasized, this is only the beginning as this program may inspire other departments across campus such as design, theater and film to embrace entrepreneurship, strengthening career opportunities for students who are passionate for areas outside of business. Engineering and the sciences are also ripe for such art and business entrepreneurship collaborations.

At the Institute For Arts Entrepreneurship in Chicago there is clearly recognition that the artist in society can and must play a larger role in societal and economic affairs. They believe that
"Artistic training ... should be viewed as a high level educational pursuit similar to the training of a doctor or lawyer. And because most artists are intelligent enough to have become a doctor or lawyer, there is simply no reason they cannot become vibrant, relevant, and meaningful contributors to society if offered the rest of the training they need to do so."
Recently, according to a report of the Strategic National Arts Alumni Project (SNAAP),"Arts graduates are finding ways to put together careers and be employed -- and many of them are satisfied with their work." But over half hold at least two jobs concurrently; 18 percent are working three or more jobs, and few had the business or marketing skills they needed to start their own business or even to launch their careers.
With this new emphasis, which merges art and business, art leaders, educators and policymakers are coming to a better understanding that the status quo for arts education has been missing the importance of business savvy and the increasing demand for arts trained executives. The whole curriculum now taught in universities everywhere can benefit from these new efforts.
Related
Popular in the Community