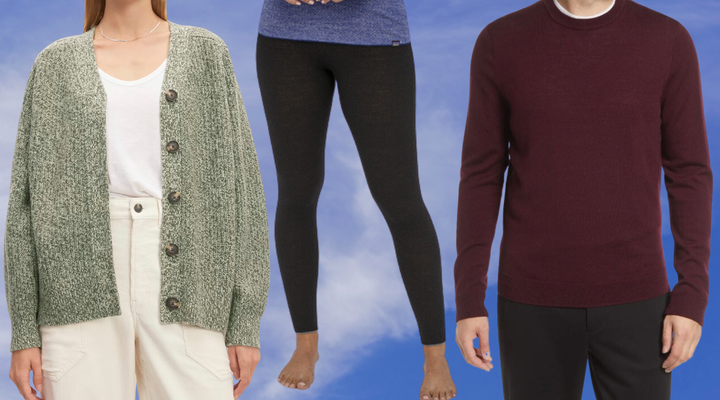 As the weather turns, it can be challenging to find clothing that will keep you looking nice without making you gross and sticky. It's a fine balance, and if you're someone who runs hot or is always sweaty, you may think that wool is off the table. Yet knitwear expert and Soft Haus designer Gina Rockenwagner said that merino wool, a natural fiber woven from the coats of merino sheep, is naturally temperature regulating.
"Unlike acrylics or polyester, which are made from plastic, wool was designed by nature to keep sheep at a comfy temperature," Rockenwagner told HuffPost. "The tiny strands of hair that make up wool are porous, so they absorb moisture and naturally wick it away from the body where it can evaporate into the air."
In contrast to acrylic or polyester clothing that can trap sweat and moisture close to your skin, Rockenwagner said merino wool helps expel your sweat, keeping you dry. Further, she said, merino wool doesn't absorb oils or odors, so if you're always sweaty, you can quickly hand-wash your wool items to keep them fresh.
"Merino can absorb 30% of its weight without becoming wet," said Maria Dora, designer of the clothing brand Georgia. "I often wear a well-loved merino cardigan because it is warm and soft, but also odor-resistant and moisture-wicking."
Dora, who has also created knitwear for movies like "Haunted Mansion," "Babylon" and "The Hunger Games," noted that "because of its naturally long fibers, merino is a durable option for layering pieces or socks." She also said that you can wear it in warmer weather, as well as the fall and winter.
"Depending on the weight, you can wear merino year-round, for all occasions. It is a material that has been worn in the desert by Bedouin and Tuareg tribes for centuries," Dora said. "Merino is also surprisingly good for swimwear — I've made several swimsuits for period films and I'm always in awe of how well they hold up."
Though Rockenwagner also loves merino for many types of clothing, she said she sticks to merino wool under-layers like leggings or long underwear, rather than for actual underwear, as it can feel thick on sensitive skin. She also noted that if you're blessed with thicker thighs, the crotch seam in merino wool pants can wear out quickly with consistent rubbing, meaning you may get crotch holes sooner than in other pants.
When asked what types of merino wool items we should look for, Rockenwagner suggested sweaters, hats, gloves, socks and undershirts. Below you'll find some of Rockenwagner's and Dora's merino wool suggestions, as well as other highly-rated finds.
HuffPost and its publishing partners may receive a share from purchases made via links on this page. Every item is independently selected by the HuffPost Shopping team. Prices and availability are subject to change. The experts consulted for this story do not necessarily endorse the products ahead unless otherwise noted.
A 100% merino wool sweater, ideally one handmade with love
Patagonia merino wool blend long johns
A 100% merino wool men's undershirt
100% merino wool women's long sleeve shirt
Merino wool convertible gloves
A merino wool beanie with removable puff
A merino half-zip sweater
Or a felted merino wool cardigan
A merino quarter-zip you can put in the washing machine
A machine-washable merino crewneck sweater
Before You Go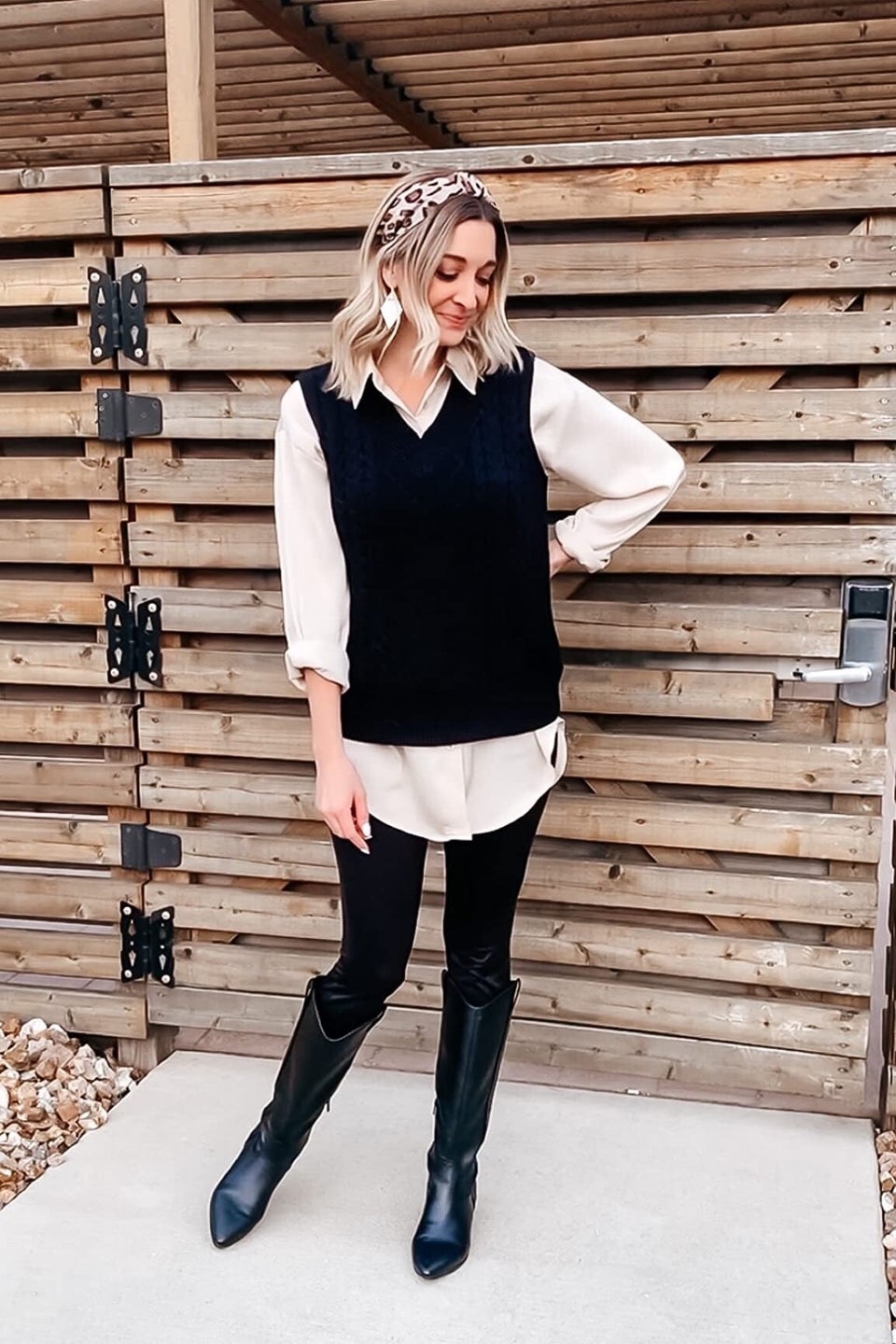 If You Refuse To Wear Anything Other Than Black, You Need These 39 Fashion Pieces In Your Closet
Popular in the Community