This is one story from Huff/Post50's new series "This Will Be Our Year: 15 Women Over 50 Shaking Things Up In 2015." We'll be following 15 remarkable ladies throughout the year as they make a radical change in their lives, whether it's embarking on a 500-mile hike, starting a new career or attempting to find love on the Internet.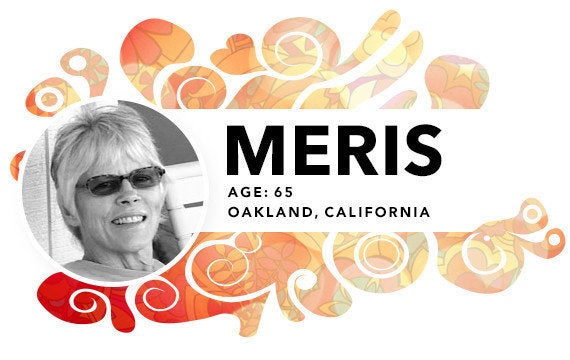 Meris Emory, 65 retired this spring. She is checking trips off her bucket list and now is settling into a volunteer career helping others with Parkinson's.
"I got home in June after spending a fabulous month in the southwest national parks camping with friends and dogs. This was on my bucket list and I'm so glad I got to do it so soon after retiring.
"Retirement is wonderful and totally agrees with me. When I got home from the trip I finished working on my Parkinson's-specific workout for the Parkinson's support group at Piedmont Gardens. I introduced the workout for the first time on July 22 to a very positive reception. The workout is about 20 minutes long and included an affirmation, belly breathing exercise, warm up exercises, facial exercises, yoga, tai chi, aerobics, voice exercises, shaking all over and a guided meditation to a beautiful meadow. The group enjoyed the wide variety of great exercises for the mind, body, spirit and heart.
"This is a great start at volunteering at senior establishments and sharing my workout. I plan to find other senior establishments that would like to have me give their Parkinson's group the workout. It was a lot of work but I could tell after I did it that the participants enjoyed it. I gave them all a handout of the routine so they could continue with it if they wished. They were very grateful for the handout.
"My biggest challenge was getting in front of a group to demonstrate it!  But as soon as I started the workout, it just flowed and went very smoothly. WHEW. I also have volunteered my time for Parkinson's research. I gave time to two studies and am planning on helping with three other ones. If we help with the research going on right now, maybe one day those with Parkinson's will be much better off. This is my hope.
"As far as my own health I am stable and working at getting as strong as I can mentally and physically. I am still playing two-handed ping pong, the clarinet is getting even more enjoyable as I practice daily, walking with my friends and dog, gait training with a physical therapist, tai chi chi, (rocking tai chi) yoga, Indian swinging clubs, lumosity, getting fresh air, some PD meds, Dance for PD, talking louder, getting good rest, being with friends and generally trying to be very positive and pay attention to my Parkinson's needs and the way I walk. My gait is for the birds. But slowly through PT and determination I am improving it. Hiking has always been a favorite pastime; so it is very important to me to improve my gait and enjoy the act of walking."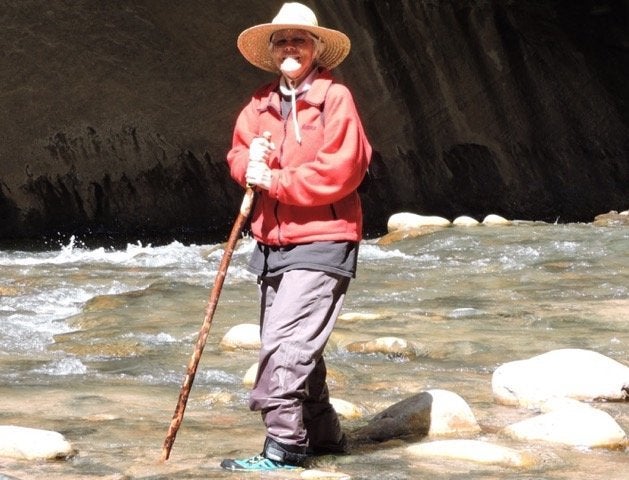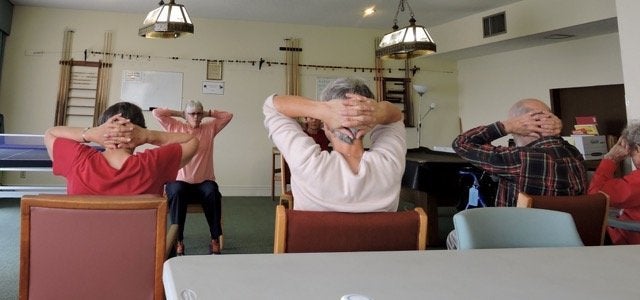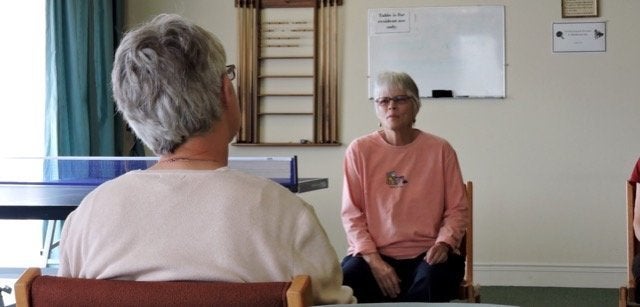 PHOTO GALLERY
6 Reasons Why Sitting Is Bad For Health
Calling all HuffPost superfans!
Sign up for membership to become a founding member and help shape HuffPost's next chapter