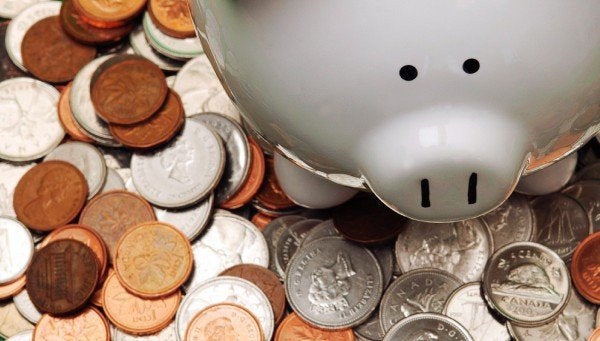 Teachers who receive cash incentives don't prove to have more positive attitudes toward their work, nor do they yield better performing students, according to a study released today.
The report by nonprofit research group RAND Corporation studied almost 200 high-needs New York City public schools between 2007 and 2010. During this three-year period, the city distributed $56 million in performance bonuses to school teachers and staff, The New York Times reports.
Consequently, the New York City Department of Education announced Sunday that the program will be discontinued until a more effective compensation model is determined that "differentiate among the performance of our teachers," Education Department spokeswoman Barbara Morgan told The Times.
This change is in line with the National Education Association's view on performance pay for teachers, made public at its annual conference early this month. The NEA's stance "believes that the single salary schedule is the most transparent and equitable system for compensating education employees." The comparatively more neutral phrasing is a shift from an original overt opposition to merit pay.
The RAND study found that the performance bonus program had no effect on how schools performed on annual school progress reports (graded A-F), nor did it have an effect on how students performed. There were also no observed differences among teachers' practices and attitudes between schools that participated in the bonus program and schools that did not.
"Bonuses alone have not proven to be the answer to bettering student achievement," study author Julie Marsh said in a statement Monday. "Educators said bonuses are desirable, but they also said they did not change how they perform their job because of bonuses. Some didn't understand how the program worked, while others did not perceive the bonus as having tremendous value. Still others felt the bonus criteria relied too heavily on test scores. We believe these factors may have actually weakened the motivational effects of the bonus program."
The city's Education Department blame the program's inefficacy on its practice of awarding bonuses to schools as a whole, allowing the individual institutions to divide incentives among teachers as they see fit, the New York Daily News reports.
"I find no evidence that teacher incentives increase student performance, attendance, or graduation, nor do I find any evidence that the incentives change student or teacher behavior. If anything, teacher incentives may decrease student achievement, especially in larger schools."
Marsh suggests that a bonus program would be more effective if educators have "buy-in," understand the program and its criteria and see the bonuses as worth putting for an extra effort to earn.
"These characteristics were lacking in many schools participating in the New York City program, and were a key reason why some educators said the program did not influence them to change their behavior," she said in the statement.
The awarded bonuses and educator firings also come at a tumultuous time for DCPS. The district released early this month standardized test results that show overall improvements among its students, but the results and the district's test practices have become the target of an Education Department investigation into alleged cheating among teachers to attain those scores.
The RAND study also reflects similar findings: New York teachers surveyed for the study said simple incentives like receiving a high progress report grade or reaching adequate yearly progress goals served more as an impetus to perform throughout the year than a monetary reward.
Calling all HuffPost superfans!
Sign up for membership to become a founding member and help shape HuffPost's next chapter