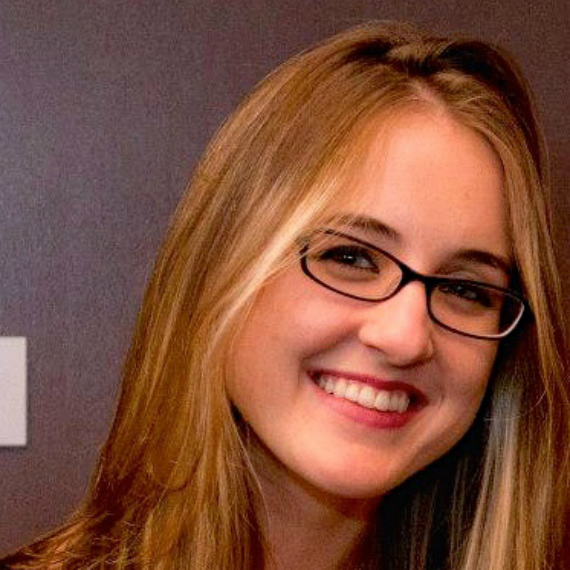 Kaleigh Behe, photo courtesy of Kaleigh Behe
While it is common knowledge that college costs are rising in the United States, the net prices that students pay, after accounting for scholarships, are actually rising faster for lower-income students than their higher income peers. The culprit? A dramatic shift away from need-based financial aid, occurring in state, public university, and private college scholarship programs since the mid-1990s.
Institutions no longer designate the bulk of scholarship funding to need-based aid, as they did in the 1990s. A landmark 2011 U.S. Department of Education study found that the portion of students receiving merit-based scholarships grew dramatically (133 percent) between the 1995/96 and 2007/08 school years. By 2007/08, more students were receiving merit-based aid than need-based aid in both public universities (18 percent vs. 16 percent) and private colleges (44 percent vs. 42 percent). Overall, this means that higher-income students are getting a bigger piece of the pie, and admitted students with true financial need are getting less.
One key turning point in the trend toward merit aid occurred in 1993, when Georgia created its entirely "merit-based" HOPE Scholarship program. By 2012, 27 states had followed Georgia's lead to create merit-based programs, and 29 percent of state scholarships were merit-based. Today in Georgia, students from zip codes above state median income are three times as likely to receive a full HOPE scholarship than students from lower-income neighborhoods. Research also shows widening college attendance disparities by income, race, and ethnicity in Georgia and other merit-based state systems.
In light of these unequal outcomes, the concept of merit aid does not make logical sense. Inside a college classroom, all students should be considered meritorious enough to be there. That's what the intensive admissions process is for. However, many colleges and universities view merit aid as a way to compete in the higher education marketplace, using small awards as a tactic to attract higher income students who can afford higher tuition prices. People in the higher education field, like Stephen Burd, describe institutional merit aid practices as an "arms race" for revenue.
Today, many qualified students with demonstrated financial need are receiving inadequate aid packages from colleges. This impacts their ability to both attend and stay in college. The term "admit-deny" even exists for schools that intentionally offer insufficient aid to students with need, with the expectation that they will not enroll. But many still do, taking on crushing amounts of student debt to pursue a dream school.
Do we need to accept merit-based aid as the new status quo? Alumni and philanthropists have the power to reverse the trend, and refocus financial aid systems to function the way they were intended to. In fact, the solution is simpler than it may seem. To start, before donating to a college, learn first about its merit and need based aid policies. Find out if you can support any need-based initiatives. For example, donors to Brandeis University can give to the Catalyst Fund, which was created to raise $100 million for need-based scholarships to "ensure that a Brandeis education will be accessible and affordable to future generations of students."
When creating a scholarship at an institution, philanthropists can designate it as need-based to ensure that the gift goes to the students who will benefit most. A designated scholarship makes all the difference for a student who could not otherwise pursue a degree.
It is time to commit our resources to making higher education more accessible for lower-income and first-generation applicants. As it stands, only a handful of private colleges have made a true commitment to this goal -- standouts like Franklin and Marshall, which launched a fundraising campaign to end merit-based aid completely and expand need-based aid. As a result, the school's proportion of lower-income freshman who qualify for federal Pell Grants progressed from one in 20 students in 2008 to one in five today. This would not have happened without donors dedicated to promoting educational equity.
As John Roush, president of Centre College states, "Controlling merit-aid programs will not be without challenge, but it must be done. And it cannot be done alone." By advocating for financial aid policy change within institutions, and educating others about the importance of need-based aid, the donor community holds enormous potential to leverage change.
Kaleigh Behe is a graduate research assistant at the Sillerman Center for the Advancement of Philanthropy at Brandeis University. She is pursuing a dual MPP/MBA degree at the Heller School for Social Policy and Management with a concentration in poverty alleviation. Follow Kaleigh on Twitter @KaleighBehe.
Popular in the Community