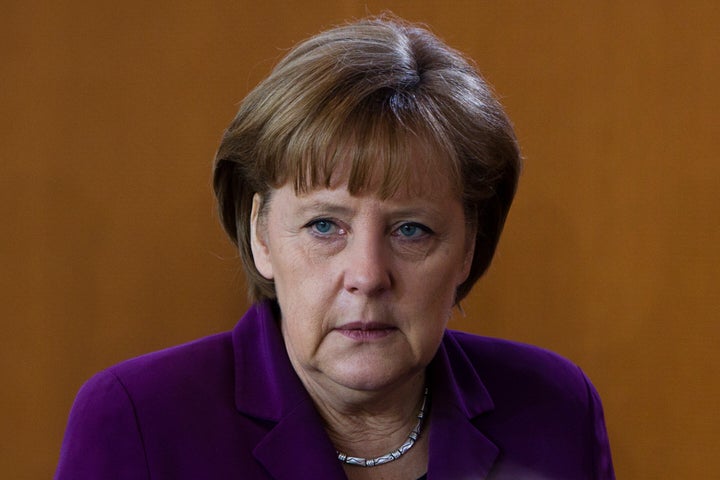 WASHINGTON -- The fusion of social media and high-stakes politics has been a predominant feature of the Obama administration, which has utilized, among other things, multiple twitter accounts, a far-reaching Facebook presence and the use of new technologies to amplify its message.
But when it comes to circumventing traditional media or media-outreach processes, the president trails at least one contemporary.
Last week, German Chancellor Angela Merkel's office pushed the proverbial envelope when its press secretary announced a forthcoming trip to the United States via his Twitter account.
"The Chancellor will travel at the beginning of June on an official visit to Washington, for talks with President Obama and awarding of the Medal of Freedom," wrote Merkel's press secretary Steffen Seibert.
While the news didn't resonate across the Atlantic, it caused more than a bit of consternation among the German press corps. At a press conference on March 25, shortly after the offending tweet was posted, Seibert was peppered with questions as to whether tweeting the chancellor's itinerary would become standard operating procedure.
"[O]ne journalist after another asked if we all have to sign up on Twitter, if this was the official way the government communicates. They all asked passive-aggressive questions," relayed Joerg Wolf, Editor-in-Chief of Atlantic Community, a non-partisan Germany-based organization that promotes constructive foreign policy debate.
According to Wolf, the inquiries went on for roughly twenty minutes -- a remarkably long time for process questions, even by U.S standards.
"I think about four or five reporters kept asking these questions, and they don't use Twitter, that sort of became obvious," Wolf said. "They kept asking 'Why don't you send press releases as a fax?' I was surprised to learn that the fax machine is still there."
Seibert took to Twitter for his defense.
"Since many governments around the world have done it, I thought it was time for us to Twitter," he wrote. "The Chancellor agreed."
In terms of social media evolutions, the German political system has some catching up to do. The Obama administration has used Twitter since his inauguration in January 2009. Former Press Secretary Robert Gibbs opened up his personal White House account, now manned by Press Secretary Jay Carney, in February 2010. Seibert, meanwhile, has been on the popular microblogging website for less than two months.
But now Merkel's government is making up for lost time. According to Wolf, Seibert has used the forum to debate critics from the Green Party. And his announcement of Merkel's U.S. trip marked a new frontier for the technology. The Obama administration, which sent out an official statement to the press Monday announcing Merkel's upcoming visit and state dinner via traditional channels, has yet to use Twitter to announce a foreign trip -- though an aide said it wouldn't rule out doing so in the future.