German Chancellor Angela Merkel set a defiant tone on Thursday when she promised lawmakers in an address to parliament that she'd wage a tough fight over the future of the climate change battle during an upcoming Group of 20 meeting. 
"Whoever believes the problems of this world can be solved by isolationism and protectionism is making a tremendous error," Merkel added. 
The meeting of the Group of 20 in the German city of Hamburg next week is shaping up to be a contentious one. Several topics on the agenda are themes and policies on which the United States and major European countries increasingly disagree: global warming, trade and international cooperation.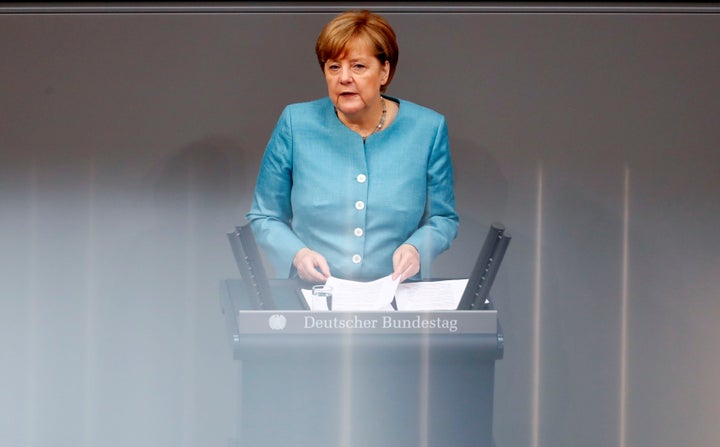 Signs of the growing discord were already on display during a G7 meeting in Italy at the end of May. Following Trump's refusal to endorse the climate agreement at the summit ― he would announce the U.S.'s withdrawal just days later ― Merkel told supporters that "we Europeans truly have to take our fate into our own hands ... The times in which we could completely depend on others are on the way out."
Merkel on Thursday predicted equally difficult conversations next week. "Since the Unites States has announced its intention to leave the Paris agreement, we can't expect easy talks in Hamburg," Merkel said. 
European leaders are united in their desire to move forward with the implementation of the Paris agreement. In response to the Trump administration's move to exit the deal, Merkel, French President Emmanuel Macron and Italian Prime Minister Paolo Gentiloni came out firmly in support of the agreement. "We deem the momentum generated in Paris in December 2015 irreversible and we firmly believe that the Paris Agreement cannot be renegotiated since it is a vital instrument for our planet, societies and economies," the leaders said at the time.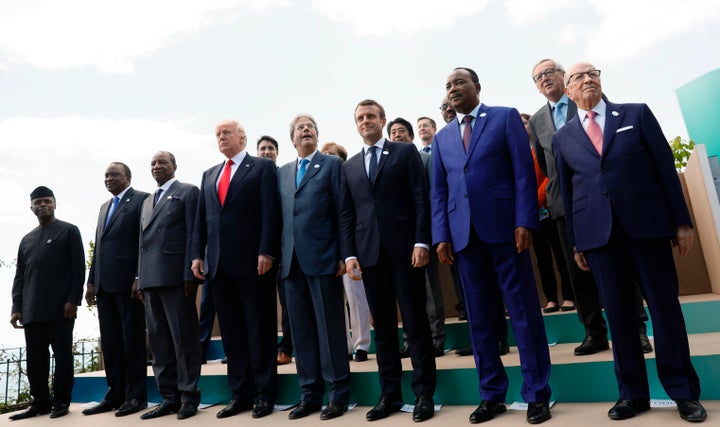 H.R. McMaster, the U.S. national security adviser, on Thursday acknowledged the differences between his administration and the German leadership but tried to downplay the divide. "Of course there are going to be differences in relations with any country, and we'll talk frankly about those differences. The president enjoys those conversations," McMaster told reporters.
Following her address to parliament on Thursday, Merkel met with EU leaders in Berlin for a preparatory meeting ahead of the start of next week's summit. "On climate, we reaffirm clearly our very strong engagement for the Paris accord and our willingness to go forward," Macron said in the German capital. "And for me personally, I hope that the others can be brought back to their senses."
REAL LIFE. REAL NEWS. REAL VOICES.
Help us tell more of the stories that matter from voices that too often remain unheard.