Ever dream of looking like a mermaid at the beach? Neither did we, but we did watch "The Little Mermaid" about a million times back in the day. So you can imagine how happy the little girl inside of us was upon learning that mermaid tails for purchase (not mermaids, unfortunately) are an actual thing.
Naumann was inspired by her own daughters' obsession with mermaids and started creating the imaginative swimwear back in January. But don't get too excited -- the tails don't come cheap and will set you back $245 plus shipping. While some parents may consider this a small price to pay to fulfill a child's fantasy, Naumann told TODAY.com that adults can reap the benefits of mermaid tails, too:
Parents who have ordered the fins for their girls almost always write and tell me how much they love it. But mermaid fins aren't just for kids. They help you get a great workout and can have you swimming faster than you can imagine in the ocean.
Would you wear a mermaid tail at the beach this summer? Scroll down for a photo AND video.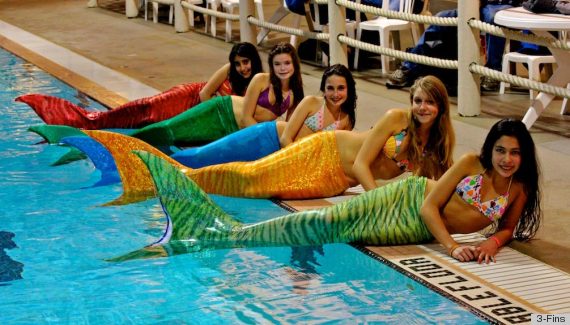 Check out some celebs who also want to look like mermaids!