Not even a rough past could dampen this kitty's spirit.
Dasha, a 4-month-old kitten, arrived at the Baltimore Animal Rescue Care Services in Maryland last week in awful shape. The feline had been accidentally slammed in a door when she was younger, which the shelter believes, left her partially paralyzed from the waist down.
However, the sweet cat, who is not in pain, maintains an incredibly resilient spirit and pulls herself to wherever she needs to go in a unique way. It's earned her the nickname "Mermaid Kitty." The shelter staff captured her movements on camera and it's clear that Dasha is nothing short of incredible.
Watch as the kitten crawls, with her hind legs together to one side, eagerly toward anyone who will pet her.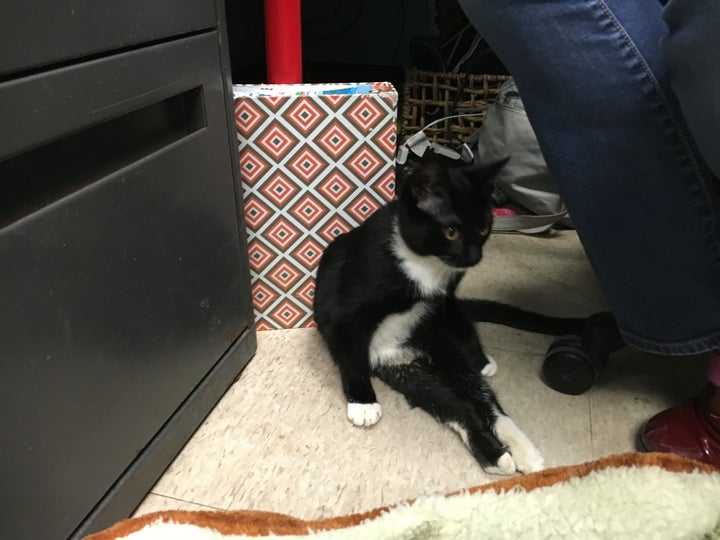 "She's so graceful when she does it ... so we thought it'd be nice to refer to it as 'mermaid-ing,'" Bailey Deacon, BARCS director of communications, told The Huffington Post.
While Dasha is now getting the love and care she deserves, the kitten has been through a lot. Deacon said the kitten was injured when she was 1 month old, but her former owners didn't take her to the veterinarian for another two months and then refused treatment for her. The vet, concerned for the animal's well-being, contacted animal control who then transferred the kitten to BARCS.
But even with such a rough past, Dasha still loves being around humans.
"Sometimes when you meet animals that are severely injured, they're of course standoffish," Deacon said. "She just loves everybody. She just has a kind, sweet demeanor about her. ... She will 'mermaid' herself anywhere for someone holding their hand out to pet her."
The kitten is currently staying with BARCS foster manager Nejla Solano. The organization is raising money which will go toward the cat's medical expenses, including her appointment with a neurological veterinary specialist. Once Dasha sees a specialist, the shelter will have a better idea of what medical accommodations the kitten will need and whether she will be up for adoption soon.
If you're interested in helping Dasha, visit the BARCS fundraising page here.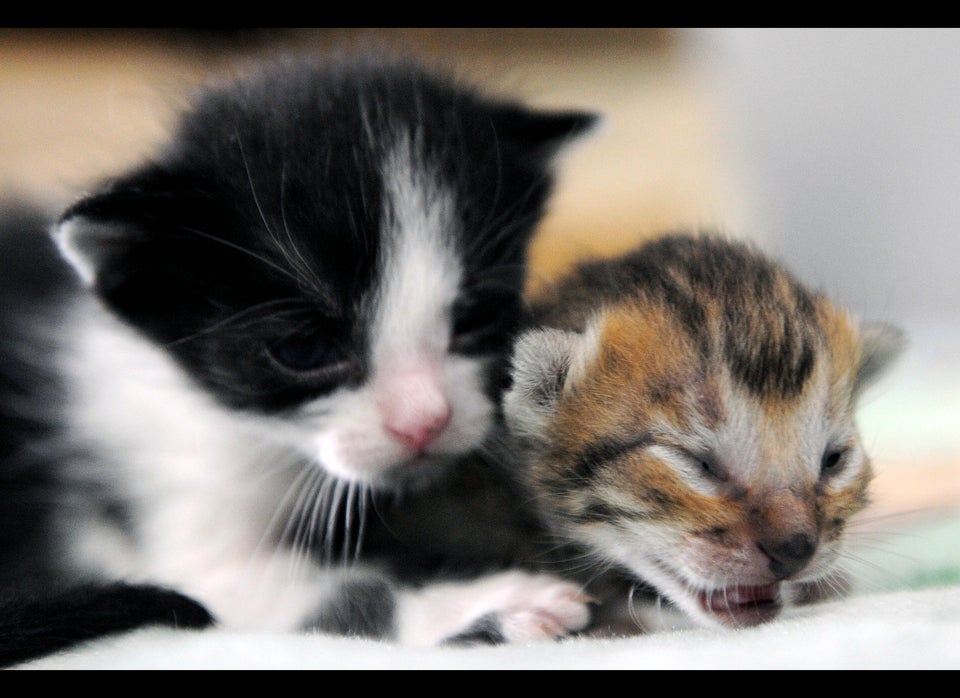 Cute Kittens
Popular in the Community