One man just gave his mermaid-obsessed girlfriend the magical, under-the-sea proposal of her dreams.
Eric Martinez popped the question to Cammy Rynae Cuoco on June 8 in the middle of a photo shoot during their vacation in Riviera Maya, Mexico.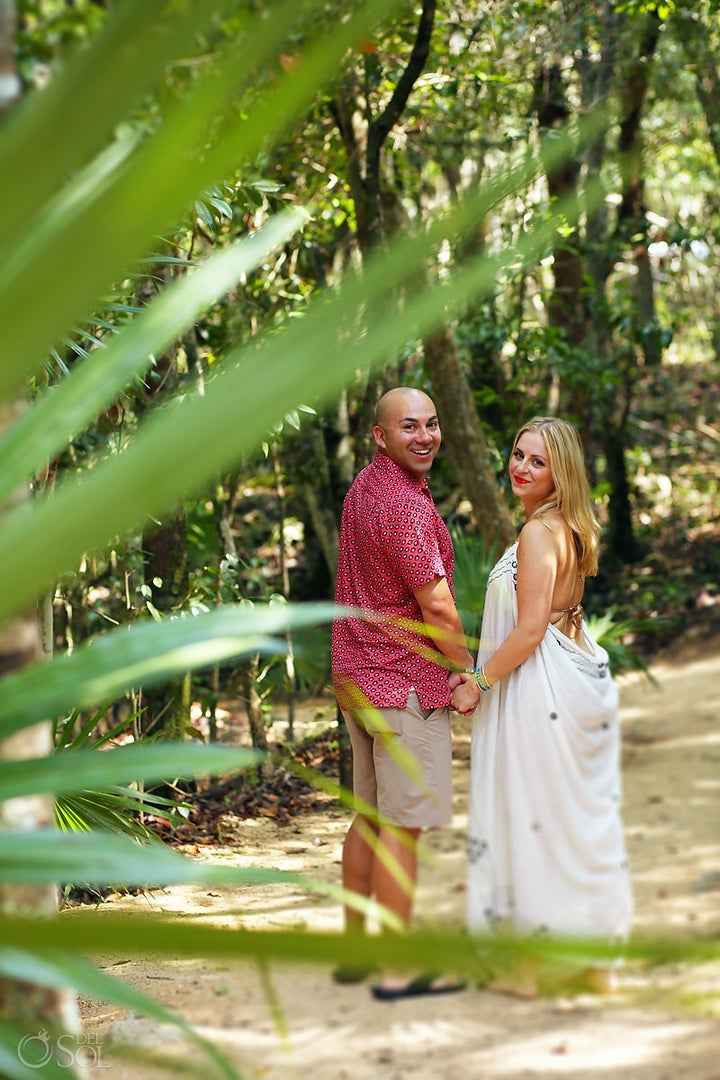 The San Antonio, Texas couple was taking pictures with photographer Polly Dawson of Del Sol Photography in a stunning cave when Eric got down on one knee and asked Cammy to marry him.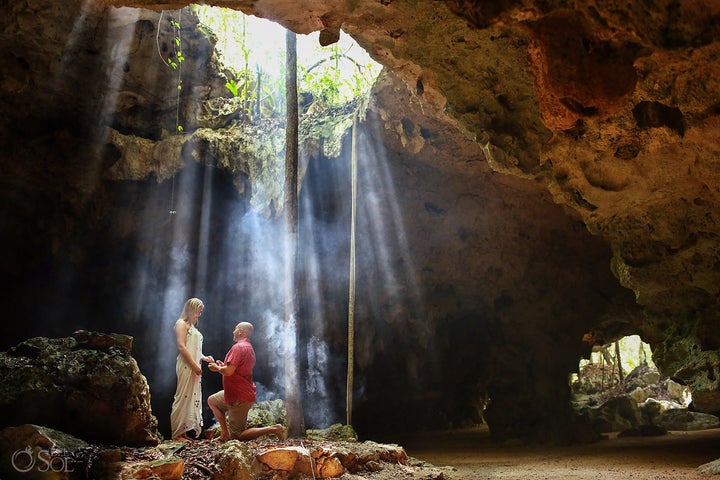 But that wasn't the only surprise Eric had up his sleeve that day. He and Polly, who had spent a month planning the proposal together, then revealed that Eric was going to pop the question again, this time underwater ― mermaid style! ― in a cenote, or natural swimming hole. Cammy was sold on the idea.
"My favorite princess was always Ariel from 'The Little Mermaid,'" Cammy told HuffPost. "Mermaids are magical and get to explore the vast depths of the sea. And how perfect that I get to have a Prince Eric of my very own."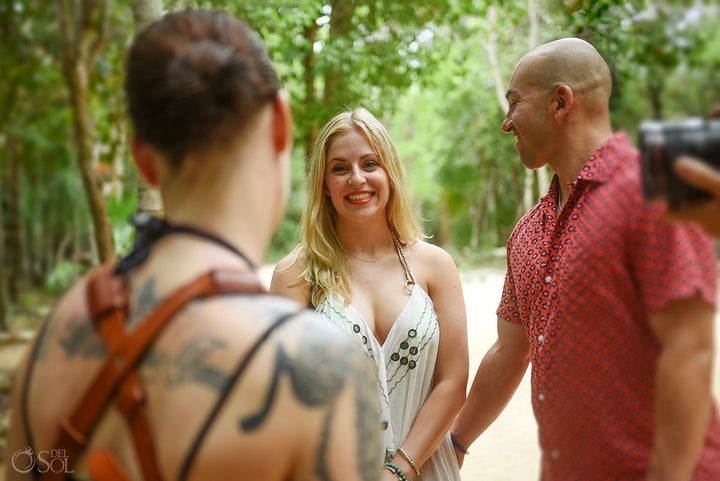 They used a red Ring Pop as a prop engagement ring for the underwater portion of the shoot. The photographer, who previously worked in fashion, even made a gold and red sequined mermaid tail for Cammy to wear.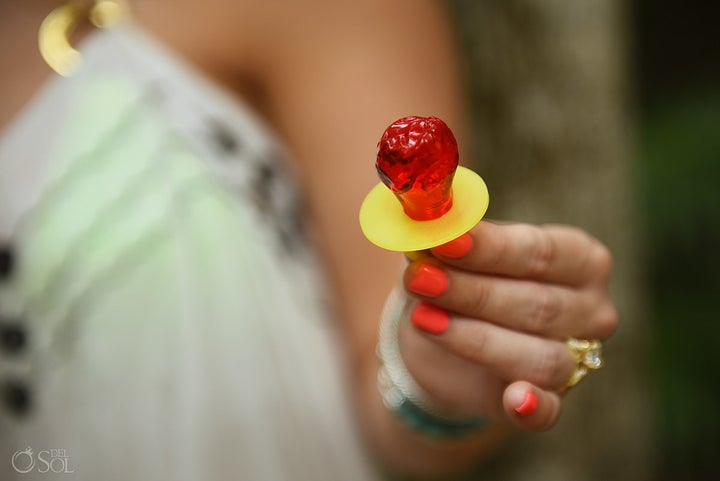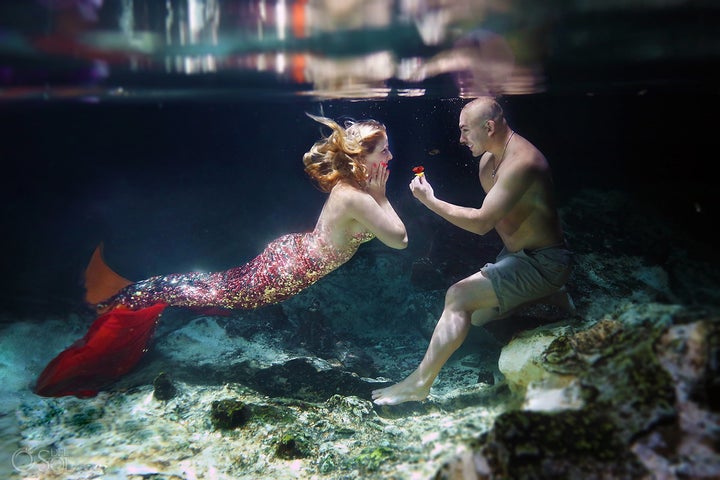 "I stalked Cammy on Instagram to more or less guess her size, then went ahead, made the tail and crossed my fingers it would fit!" Polly told HuffPost. "I used to be a fashion designer. I worked for Jean Paul Gaultier in Paris so I am not afraid to whip out my sewing machine if I need to!"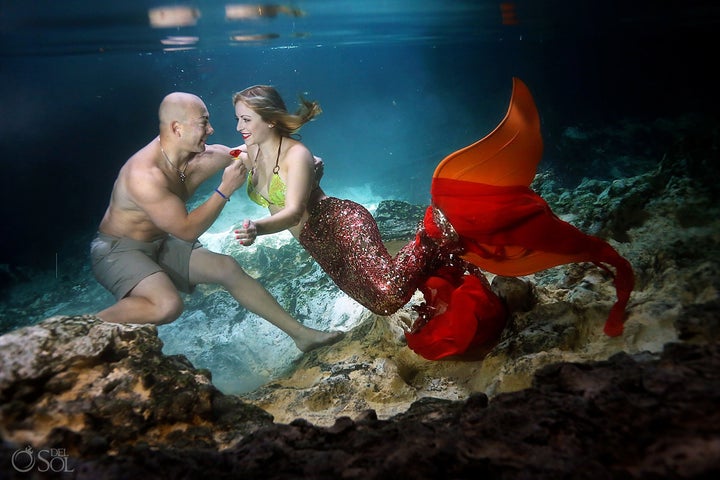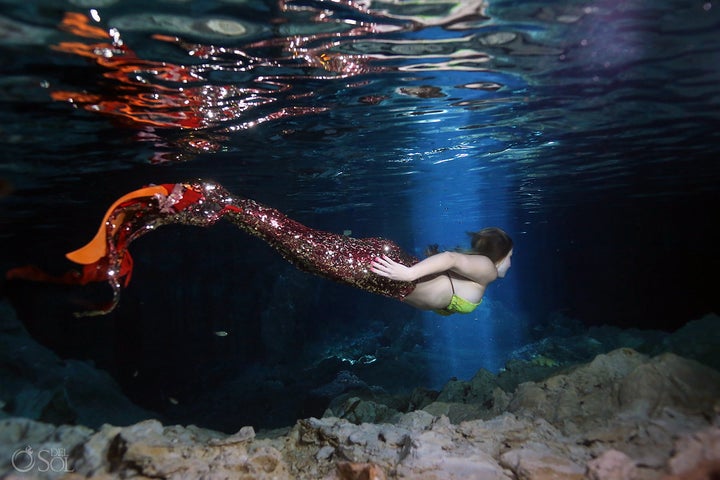 Although the photos might look effortless, Cammy told HuffPost the shoot was anything but.
"It was crazy-hard, especially because I was still dealing with a tequila hangover ― we were in Mexico!" she said. "But that frigid water fixed me right up, and I was able to swim with the best of the mermaids."
Below more photos from the romantic shoot: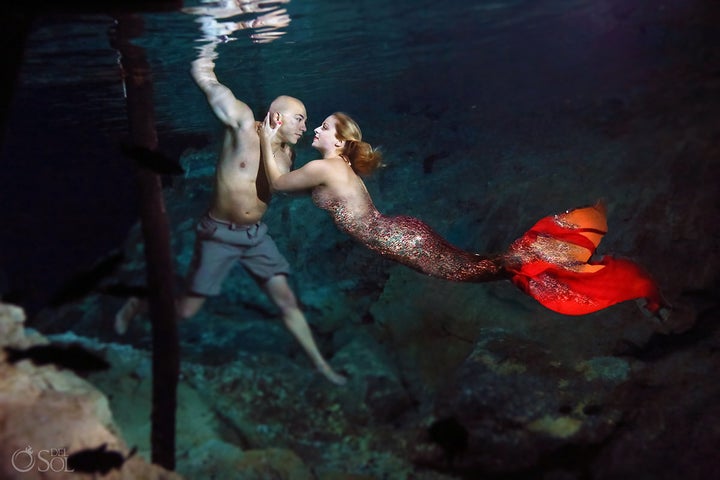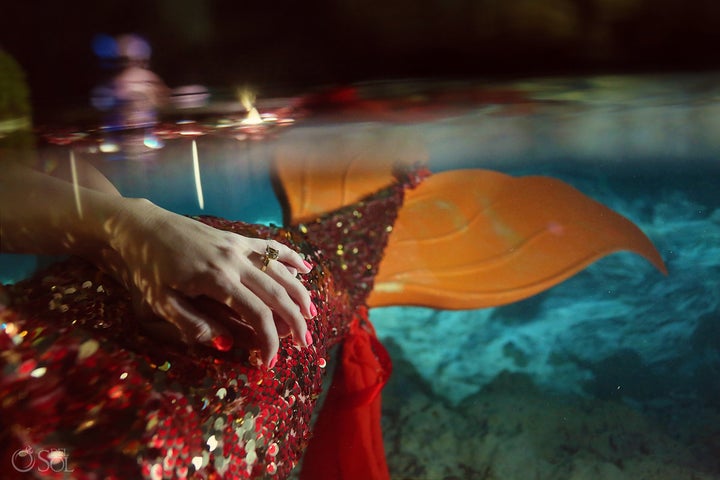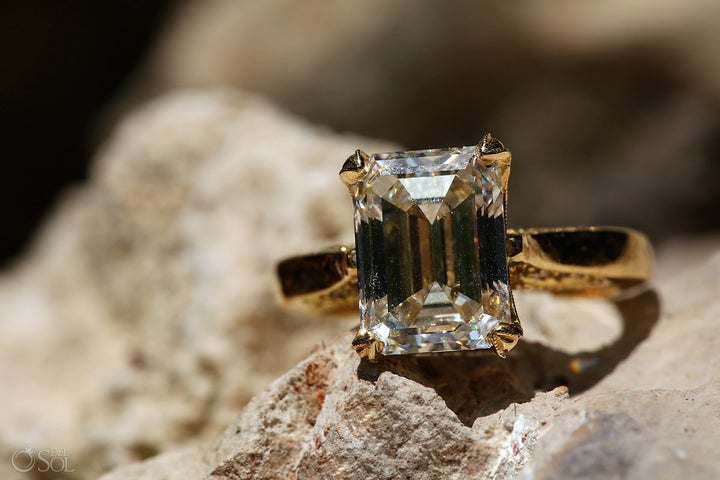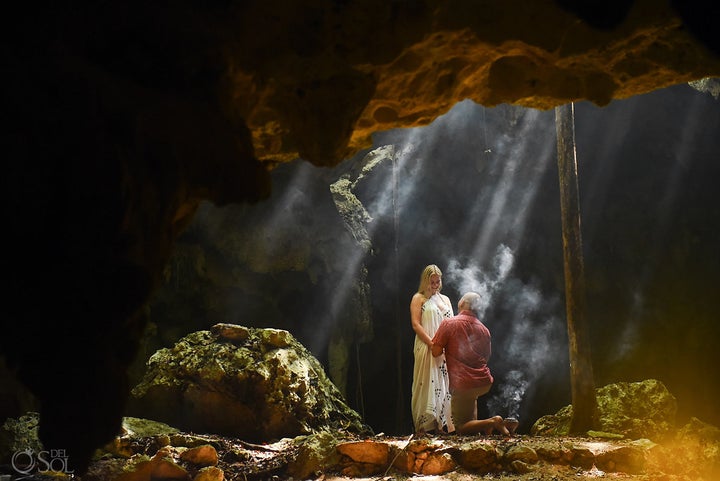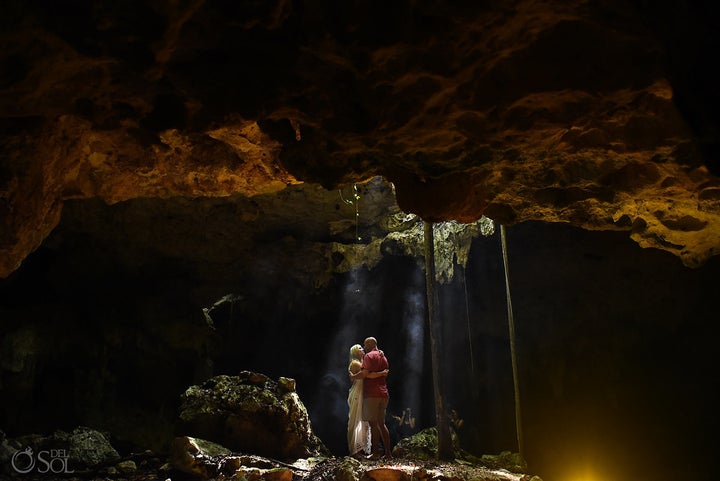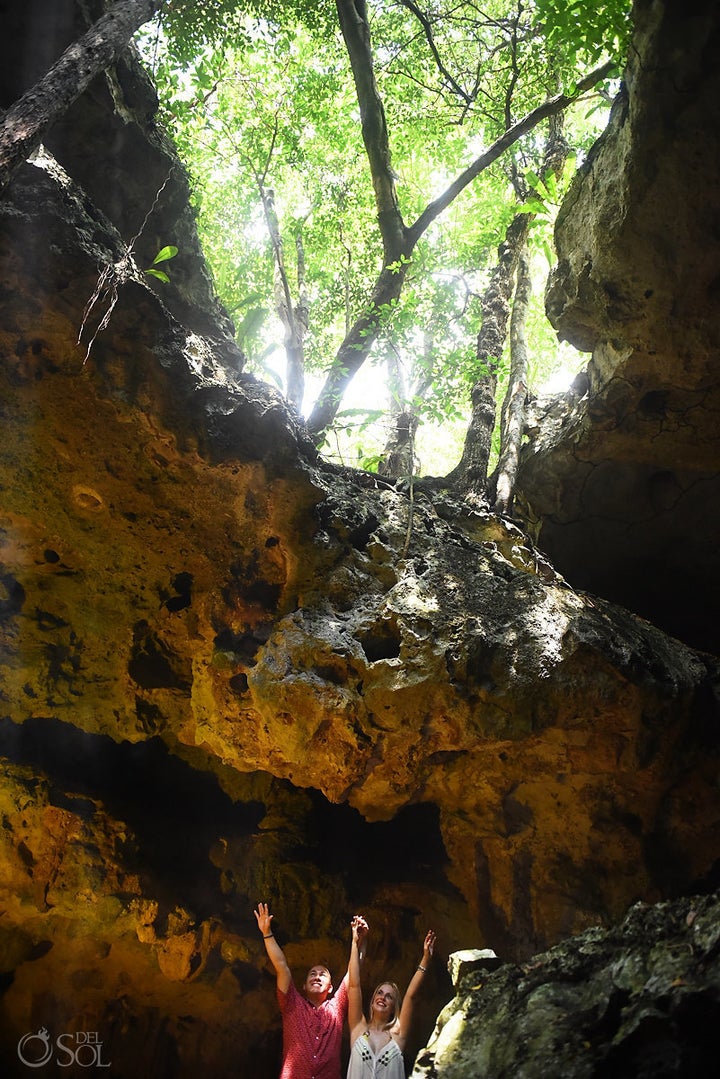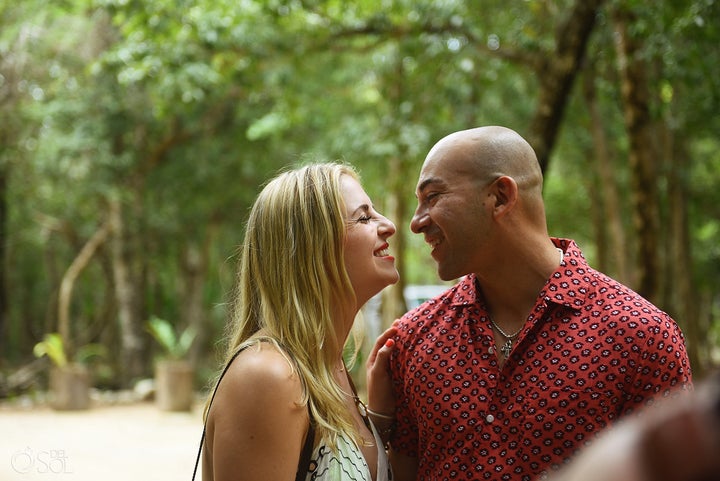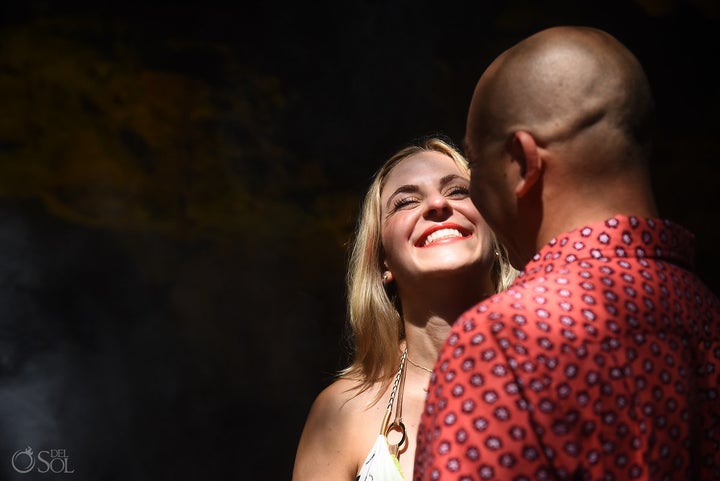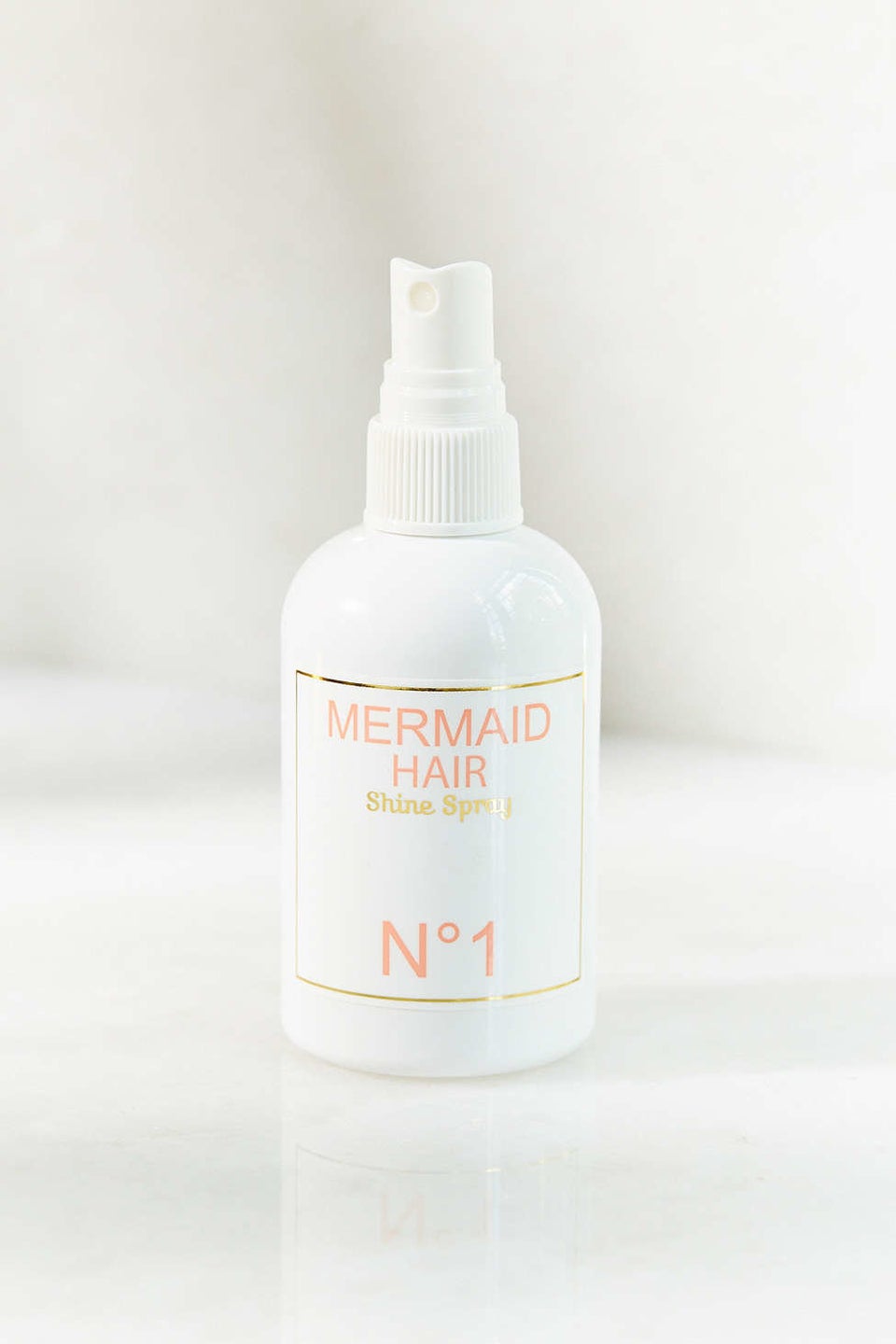 Ways To Be A Mermaid IRL
Popular in the Community