Since its creation, the word "nude" has always been synonymous with a white skin tone -- just ask Merriam Webster, who originally defined the term as "having the color of a white person's skin."
That is, up until this month.
With whiteness assumed to the default skin color, bandages, make-up and "flesh-colored" clothing labeled as "nude" excludes a wide range of skin colors. Where the word is used to indicate the absence of added color, it ignores the range of "nude" that actually exists.
So one college student decided to find a way to redefine the word -- literally.
"Demand Merriam-Webster Dictionary change its racist definition of the word 'nude,'" Luis, a Connecticut native and sophomore at Ithaca College, pleaded in the campaign he started, "Nude Awakening." The campaign launched on July 14, which also happens to be National Nude Day. The campaign asked Merriam-Webster to change their exclusive definition of nude.
According to Mic, Luis began researching the microagressions surrounding "nude" products after reading an essay by Audre Lorde. Whe he ran across the whitewashed definition of "nude" in his research, he was shocked that "an academic source was perpetuating this same racism."
"Looking up the definition of 'nude' and seeing that even academic sources perpetuate the idea that white skin is more relevant ... or just simply important, is detrimental to the psyche of people of color," he told Mic. "Language is how we all communicate, and when words are designed and defined to be exclusive, it can be hurtful and harmful."
Over 800 people participated in the campaign and flooded Merriam-Webster's comment section, with countless people writing
'Nude' is a state of being -- NOT a skin color. Defining 'nude' as white perpetuates the idea that white skin is the norm or even more 'beautiful.' Please remove the racist definition and make 'nude' inclusive! #NudeAwakening
The company listened. Merriam-Webster eventually changed their definition of "nude" and defined it as: "having a color (as pale beige or tan) that matches the wearer's skin tones."
Though the campaign was successful, Luis told Mic that he hopes #NudeAwakening will implore more people to challenge microaggressions and other forms of discrimination.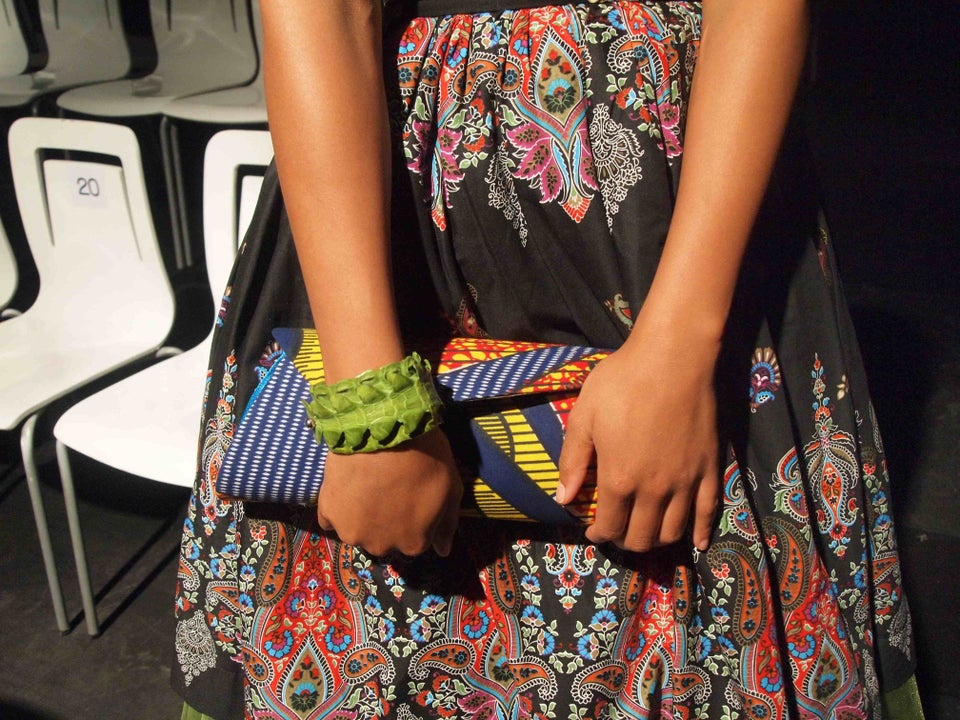 Africa Fashion Week Street Style & Instagram Pics
Popular in the Community