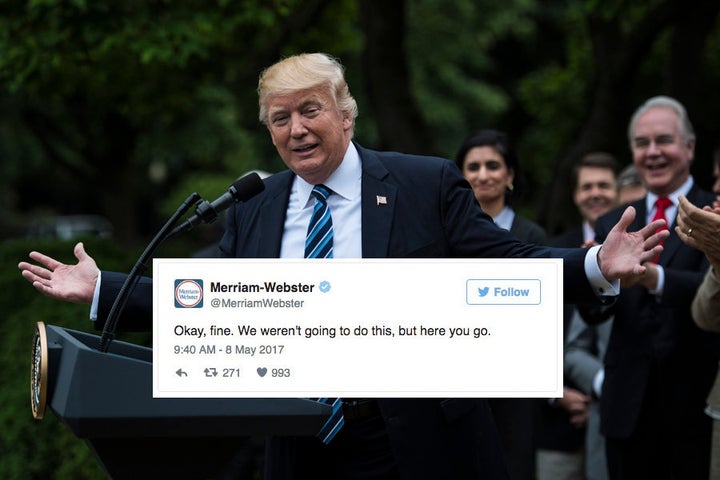 On Monday morning at 5:14 a.m., President Donald Trump tweeted a message that reads: "Ask Sally Yates, under oath, if she knows how classified information got into the newspapers soon after she explained it to W.H. Council."
Only Trump didn't really mean council, an assembly or meeting for consultation or discussion. Rather, he meant counsel, a lawyer appointed to advise and represent in legal matters.
It didn't take long for everyone's favorite progressive dictionary, Merriam-Webster, to kindly point out the error.
Even Merriam-Webster seems to be growing tired of correcting the Trump administration for their various assaults on the English language.
Words matter. Thankfully, Merriam-Webster will speak for language when language cannot speak for itself, one bold tweet at a time.
Popular in the Community