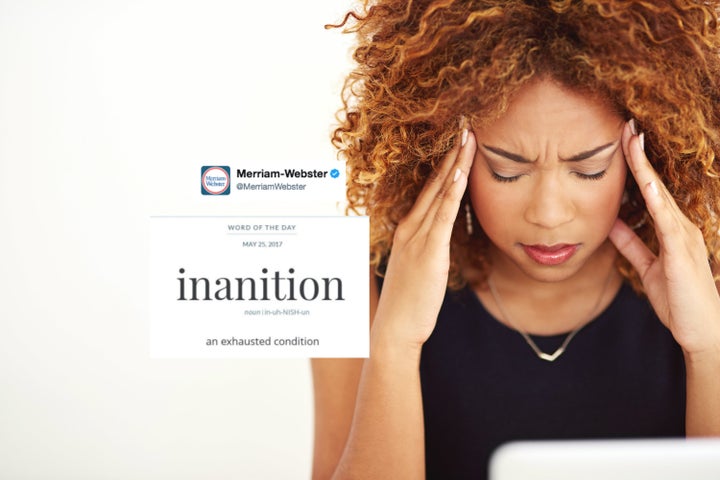 For reasons of its own, the feisty dictionary Merriam-Webster decided to feature "inanition" as its word of the day on May 25, 2017. 
The noun describes "an exhausted condition," more specifically "the exhausted condition that results from lack of food and water" or, secondarily, "the absence or loss of social, moral, or intellectual vitality or vigor." 
 Others made more direct political connections:
Who knows what motivated Merriam-Webster to highlight "inanition" at this moment in history Thursday? We can only speculate.
The list of possible reasons goes on: Maybe the featured word was random. Maybe it was intended to serve as a reminder to hydrate during the upcoming warm summer months.
Maybe it was a wink of solidarity to those who feel fatigued by the constant flood of scandalous leaks coming from the White House and the repeated attempts by the administration and Congress to gut healthcare programs, environmental protection measures and other federal programs that many rely on for health and survival. 
One thing we do know, however, is what "inanition" means. Thanks, Merriam-Webster!
Calling all HuffPost superfans!
Sign up for membership to become a founding member and help shape HuffPost's next chapter
BEFORE YOU GO