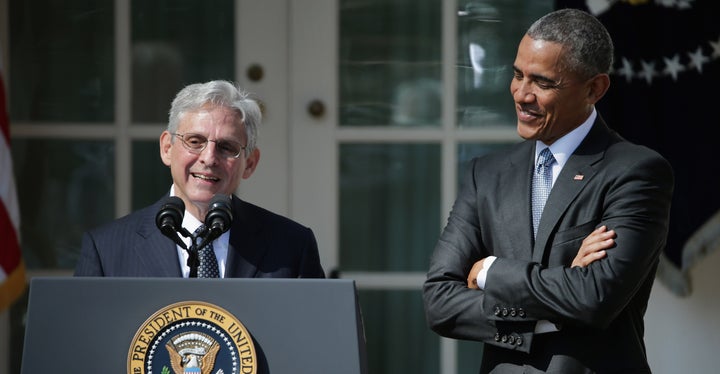 WASHINGTON -- When Supreme Court nominee Merrick Garland introduced himself to the country in a Rose Garden address in March, he told the story of one of his first assignments as a federal prosecutor. Garland described how, in the late 1980s, he helped prosecute a violent New York gang that moved to the nation's capitol, where it "took over a public housing project" and "terrorized" the residents.
One key gang member, Richard Smith, was sentenced to life in prison plus 30 years following his conviction in 1989. Smith was supposed to die behind bars. But less than a week after Garland's White House speech, a federal judge sent the 51-year-old inmate home.
The story of how Smith went from being a federal lifer to walking free is complex -- much like the nation's sentencing laws. Smith was one of the first defendants convicted under the 1988 Anti-Drug Abuse Act, which mandated a life sentence for individuals involved in major drug trafficking rings.
Smith, who was 24 when he was sentenced, was described as a "principal lieutenant" to the ringleader of a drug operation that supplied crack cocaine to dealers who operated out of the Mayfair Mansions housing complex a few miles east of the U.S. Capitol building. He was arrested with a gym bag containing 10 guns -- including a firearm that qualified as an automatic weapon, which drastically lengthened his prison term. When he was sentenced, the judge said that he had participated in a kidnapping and shootout, and alleged that he even pointed a gun at a police officer's chest on one occasion and at an officer's face on another occasion.
Smith faced 23 counts, ranging from use of juveniles in drug trafficking to distribution of more than 50 grams of cocaine base. He was originally convicted on seven counts. Add in a substantial criminal history, and Smith was sentenced to a life term plus additional years. Later appeals and court rulings, including one from a panel that included the future Supreme Court Justice Ruth Bader Ginsburg, vacated some of those convictions, including the enhanced sentence for the machine gun charge.
In 2008, Smith, then being held in a federal prison in Florida, successfully argued for a reduction in his prison term based on new sentencing guidelines for crack cocaine. Even with those reductions, his total sentence was still 33 years, which at that point would have meant he had several more years left behind bars.
In 2014, the U.S. Sentencing Commission approved a measure allowing federal prisoners to ask the court to retroactively reduce their sentence under a restructuring of the mandatory drug sentencing laws. More than 26,000 federal inmates have had their prison terms reduced as a result of this change, according to the commission's data.
Smith's lawyers reached an agreement with the federal government to avoid further litigation over his sentence, which shaved three more years off his time. With credit for not having any infractions while behind bars, he could be released immediately.
Smith was discharged on March 22 of this year, just days after Garland mentioned the case at the White House.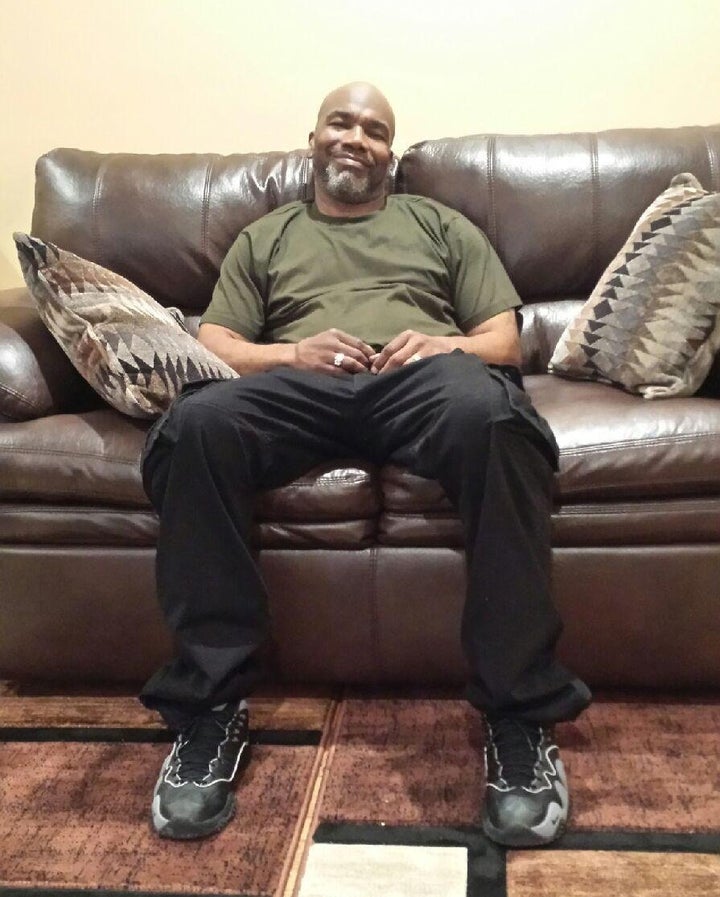 Smith was initially supposed to go to a halfway house for six months. But because his mother needed help taking care of his disabled brother, he was allowed to head straight home -- a situation that a prosecutor acknowledged was unusual.
"This was the first guy who was virtually immediately released," said Assistant U.S. Attorney Barry Wiegand, who is handling sentencing reductions for hundreds of individuals who were sentenced in federal court in the District of Columbia. "At first I wanted a halfway house, because it's hard for someone to serve years in the pen and then be dropped back on the street. When I came to learn that his mama needed help and he would care for her, I dropped the request."
Part of the reason the government agreed to the reduced sentencing, Smith's lawyer Patricia Daus said, was that "people who may have done things in their 20s can mature."
At the hearing in which he was granted early release, U.S. District Judge Ellen Segal Huvelle noted that Smith had been locked up "for a long time" and said it's not easy for prisoners to re-enter society. "I assume you will do fine, but I will be very disappointed if otherwise," she said.
One of his first priorities will be securing a job, Smith said in an interview after his release. He's spending time with his daughter and three grandchildren, and helping his mother and brother at their home in the Bronx, where he last set foot in 1988. He's getting used to everything that changed while he was behind bars -- he said his "mind is blown" by smartphones. "When I went in, we just had those big Macintosh computers. Now the screen is smaller ... harder for me to see, really," he said.
His mother, Lois Smith, said she was shocked to learn that the man who helped send her son away for life had been nominated to the highest court in the land.
"At the time, the government took them and made an example out of them. They got a lot of things wrong. He killed nobody. The time he did is outrageous," she said. "They've had him for half of his life, and I just would like to have him for the rest of my life."
"I'm not mad at him though. It was the guidelines, not him."
President Barack Obama nominated Garland on March 16 to fill the vacancy created by Justice Antonin Scalia's death. Garland, who currently serves as the chief judge of the U.S. Court of Appeals for the D.C. Circuit, is seen as a centrist candidate with at least some shot at breaking down Republicans' resistance to holding a vote or even a hearing on Obama's choice. Polls show that a majority of Americans believe that the Senate should move forward with Garland's nomination process -- although most don't know who he is or have an opinion about him.
Some critics have said that as a judge, Garland has sided too often with law enforcement, perhaps because of his time spent as a federal prosecutor. One prominent legal writer argued that Garland is "to the right of Scalia on criminal justice." He has rarely voted to overturn a criminal conviction and often gives prosecutors and police the benefit of the doubt.
As Smith's own journey illustrates, there has been a shift in the nation's thinking about the type of harsh sentencing laws that were used against him nearly three decades ago. Congress has been considering reducing the length of certain mandatory minimum sentences for federal drug crimes, amidst increasing recognition that the sentence's length is not as much of a deterrent as its certainty, as well as the fact that older individuals are much less likely to commit crimes.
Smith said he does not hold a grudge against Garland.
"I'm not mad at him though. It was the guidelines, not him," Smith said. "It wasn't about the conviction. It was about moving along with the guidelines and the war on drugs."
Popular in the Community