On his first day in office in 2009, President Barack Obama called the Freedom of Information Act "the most prominent expression of a profound national commitment to ensuring an open Government." He also promised that his would be the "most transparent administration in history."
It's a promise he has repeatedly broken. An Associated Press report on Friday found that the Obama administration has again set a record for failing to fulfill FOIA requests. Earlier this month, documents — unearthed, ironically enough, by a FOIA lawsuit — revealed the Obama administration has actively lobbied against reforms to make the FOIA process stronger. And in January, Congress released a report titled simply: "FOIA Is Broken."
But if there is to be one potential bright spot for FOIA in the eight years of the Obama administration, it may come from Merrick Garland, the president's nominee to the Supreme Court.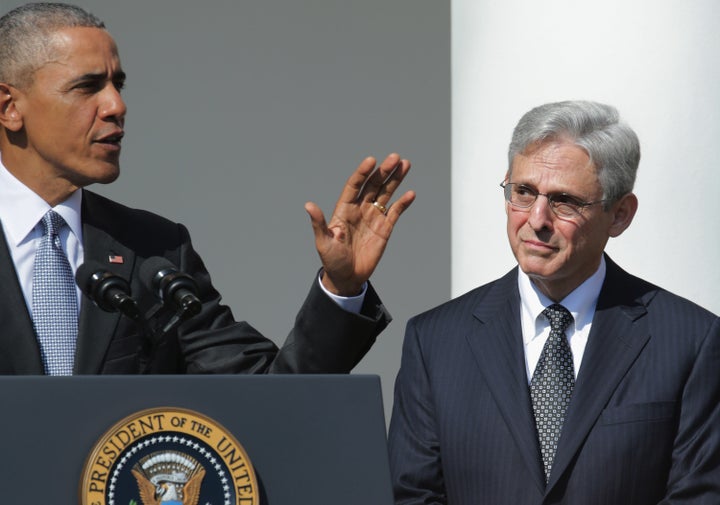 Obama tapped Garland, the 63-year-old chief judge on the U.S. Court of Appeals for the D.C. Circuit, on Wednesday to fill the Supreme Court seat left vacant by the death of Justice Antonin Scalia.
Garland has been a judge on the highly influential D.C. Circuit since 1997. The court hears an inordinate amount of cases regarding FOIA.
"There is nothing in the [FOIA] statute that specifies the number of outlets a requester must have, and surely a newspaper is not disqualified if it forsakes newsprint for (or never had anything but) a website," Garland wrote in his opinion, joined by Judges Janice Rogers Brown and David Sentelle.
"There is no indication that Congress meant to distinguish between those who reach their ultimate audiences directly and those who partner with others to do so, as some recognized journalistic enterprises do," the decision continues.
The government charges money to fulfill FOIA requests. These fees can be ridiculously, prohibitively expensive -- sometimes costing hundreds of thousands of dollars, if not millions. By law, "representatives of the news media" are supposed to get fee reductions or fee waivers for FOIA requests.
But before last year, some government agencies, particularly under the Obama administration, had taken to defining "representatives of the news media" in a highly restrictive manner, denying fee waiver and fee reduction requests to advocacy organizations, government watchdog groups and nontraditional news outlets.
In one instance, the Department of Homeland Security tried (and later failed) to deny news media status to the Transactional Records Access Clearinghouse, an esteemed organization with an established history of examining government documents in a way that routinely precipitates media coverage.
Garland's 2015 decision arose from another dispute -- a lawsuit brought against the Federal Trade Commission by Cause of Action, an up-and-coming conservative government accountability group. The FTC, which argued that Cause of Action did not count as a "representative of the news media," had denied a FOIA request submitted by the group.
Garland's decision rejected FTC's strict interpretation, instead laying out simple but expansive guidelines for who is eligible for fee waivers and reductions. The FOIA requester, he wrote, must "(1) gather information of potential interest (2) to a segment of the public; (3) use its editorial skills to turn the raw materials into a distinct work; and (4) distribute that work (5) to an audience."
And that "audience" doesn't even have to be large. Garland stipulated that "beyond requiring that a person or entity have readers (or listeners or viewers), the statute does not specify what size the audience must be."
"Sunlight is said to be the best of disinfectants.""
"If you have a website, that counts as disseminating news to the public," Marshall explained. "You don't have to place papers on people's doorsteps -- which we think is absolutely correct and consistent with FOIA."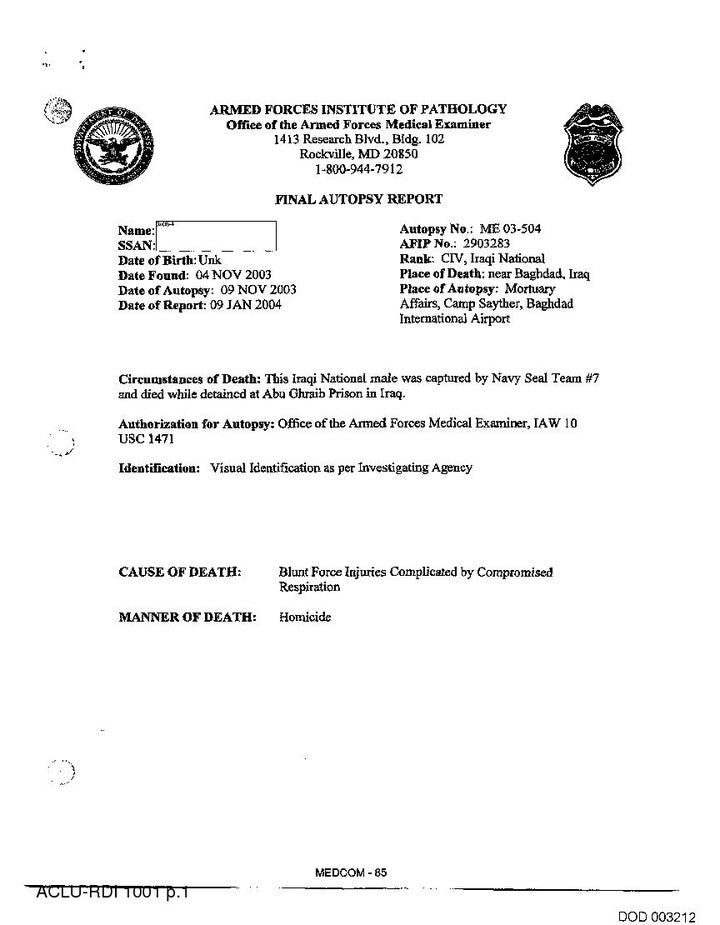 Marshall told HuffPost that Garland's 2015 decision will hopefully ensure that journalists, advocates and whomever else can continue to shed sunlight on government actions.
"The news media is performing a public good -- that's why they have to pay less fees than commercial requesters," Marshall said. "Budgets in newsrooms are pretty tight these days and if news media had to pay hundreds of thousands of dollars in FOIA requests, they wouldn't file FOIA requests, and they wouldn't get the info the public needs, and the the public would be deprived of that info."
Garland faces an uphill battle to actually becoming a Supreme Court justice. Senate Republicans have said they won't even consider a nominee, let alone hold a confirmation hearing, until after the presidential election in November. The next president, not Obama, should pick the next member of the Supreme Court, Senate Majority Leader Mitch McConnell (R-Ky.) has said.
Read Garland's full 2015 decision below.
Related
Popular in the Community