WASHINGTON -- During his 19-year tenure on the federal appeals court for the District of Columbia, Supreme Court nominee Merrick Garland established a mixed record on legal issues surrounding the post-Sept. 11 detention practices at the Guantanamo Bay prison.
But five years later, Garland wrote the 39-page opinion rejecting the government's designation of Huzaifa Parhat, a Chinese Uigher, as an "enemy combatant," a classification that had been used to justify his detention without charge at Guantanamo Bay.
This decision "was a substantial blow to the [Bush] administration," said Wells Dixon, an attorney at the Center for Constitutional Rights, a group that has represented several Guantanamo detainees. According to Dixon, the Parhat decision reflected the failure of the system put in place under the Bush administration to determine the status of detainees and whether they could be legally imprisoned.
In 2014, Garland was part of the panel that OK'd the policy of probing the clothed genital area of Guantanamo detainees before they are permitted to meet with their lawyers. Detainees' lawyers said that their clients, most of whom are religious Muslims, preferred to forgo meetings with their counsel rather than subject themselves to intrusive searches. But the appellate panel Garland served on said a previous judge was too quick to accept the notion that the search procedures were intended to limit detainees from meeting with their lawyers.
Legal experts are split on what this all means about Garland's overall outlook as it pertains to Guantanamo Bay. Based on his record, Dixon concludes that Garland is "not pro-detainee." Raha Wala, the director of national security advocacy at Human Rights First, offered a less certain assessment: "It's hard to conclusively say he's a pro-detainee or anti-detainee judge."
The uncertainty over how to interpret Garland's record on Guantanamo speaks to his overall reputation, which several legal experts describe as moderate and non-ideological. This centrism is likely a key reason that President Barack Obama selected him to face the Senate, where most Republicans have refused to confirm any nominee until after the 2016 presidential election. It also makes it difficult to predict how Garland, if eventually confirmed, would rule in future landmark cases related to Guantanamo, which could answer longstanding questions about the legality of indefinite detention and the war court used to prosecute a handful of detainees.
In Dixon's estimation, Garland "got it wrong" on Guantanamo in 2003 when he agreed that federal courts lack habeas corpus jurisdiction of Guantanamo prisoners, but he then "got it right" in 2008 when he challenged the legality of detaining Parhat. "And his views are relatively unknown since then," Dixon added, referring to Guantanamo-related issues.
Part of the reason for the ambiguity around Garland's views on Guantanamo is that he does not often write concurring or dissenting opinions to supplement his decisions, which can leave observers without a window into his thinking. When Garland does write separately on a case, he focuses narrowly on the statute in question, with little exploration of the emotional aspect of the case, according to multiple legal scholars.
Stephen Vladeck, a law professor at American University, said Garland is the "opposite" of former Justice Antonin Scalia. "Where Scalia was flamboyant, Garland is precise," Vladeck said. "Where Scalia was witty, Garland is succinct."
Vladeck says that some judges value collegiality over making their own voice heard in every case. There's also the argument that written dissents or concurring opinions carry more weight when a judge offers them less frequently.
Indeed, when Garland does offer a supplemental explanation of his decision, it can be memorable.
In the Parhat case with the Chinese Uigher, Garland got creative when he trashed the government's claim that evidence contained in three classified government documents must be reliable as a matter of fact.
"We are not persuaded. Lewis Carroll notwithstanding, the fact that the government has 'said it thrice' does not make an allegation true," Garland wrote, making a playful reference to the Lewis Carroll poem, "The Hunting Of The Snark."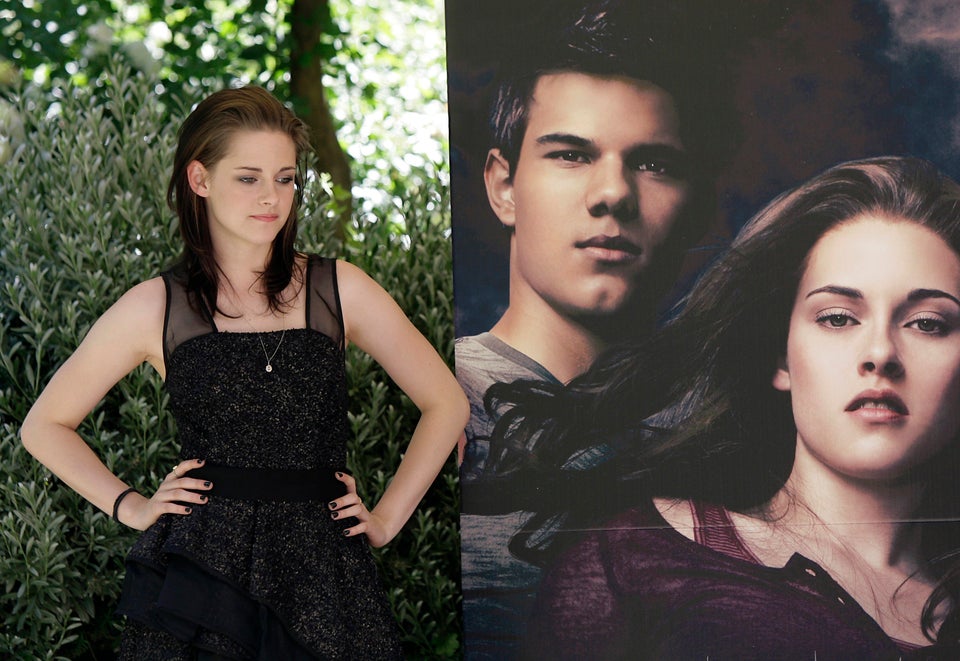 Controversial Decisions To Make You Rethink SCOTUS Nominee Merrick Garland
Popular in the Community