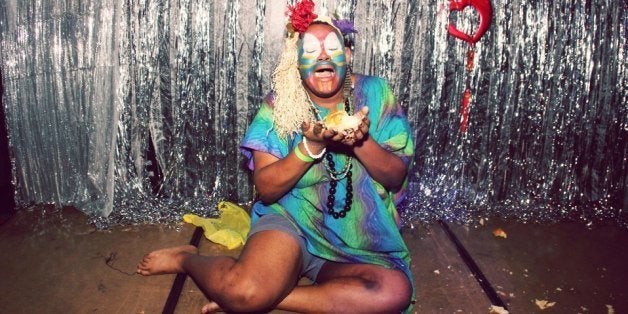 This is the second installment in an ongoing series that explores drag culture and the nightlife scene in Brooklyn, N.Y. Over the past several years, following the large-scale exodus of artists across the East River and into northern Brooklyn, those engaged in drag culture in this outer borough have created a new, queer world entirely their own. Accompanied by a larger movement to understand drag culture outside of the pageant circuit, many individuals engaged in the drag community in this borough approach drag culture through a nontraditional lens of "alternative" drag or performance art, enabled largely by the malleable and queer nature of this part of New York. Visit HuffPost Gay Voices regularly to learn not only about the individuals involved in Brooklyn's drag community, but more about the culture of the community itself.
The Huffington Post: How did you get your start in the drag world?
Merrie Cherry: I started doing drag in San Francisco. It was in no way like the drag I do now -- it was more about having fun with my girlfriends. Now it has become a business of fun. I started doing drag again at Metropolitan Bar in Brooklyn as the coat check girl. I met so many people doing that and had such a great time that I asked the manager if I could do a drag party -- he said he would give me one chance. That one chance changed my life forever.
How would you characterize the kind of drag that you do?
I picture myself at five years old getting into my grandmother's makeup. [Depending on the night] you may never know what I will look like. I go from scary clown, to beautiful betty, to bitch slut, to glitter-face flower, to a monster with multiple eyes. It's all about having fun with the makeup and not getting bored with doing the same look.
Describe the drag scene and community in Brooklyn -- how is it different from drag culture elsewhere?
There is such a wide spectrum of drag performers. Each city has a their own flavor, but you can get a taste wherever you go. I see a lot of similarities in Brooklyn and San Francisco -- in fact we perform at each other's parties when visiting. Brooklyn is getting attention because we are in New York City and we know how to make the right noise.
In what ways would you say that the drag scene in Brooklyn points to the direction that drag is moving?
Anything goes here. We just want a show. I do not wear a wig all of the time and usually wear sneakers on stage. I get made fun of for doing so, but I just am about doing me. That is the evolution of drag: Do you and hope they love it. But I feel like it's not anything new -- people like Leigh Bowery and Joey Arias were keeping things so fresh and so clean back in the day. We have recycled and refigured the thing and made it into our own.
(The interview with Merrie Cherry continues after the slideshow.)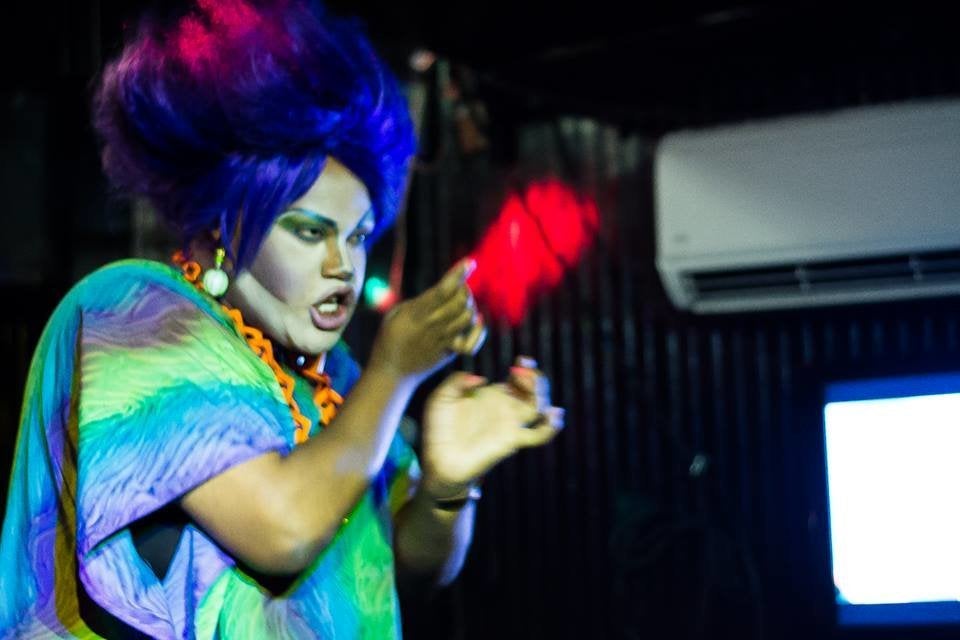 Merrie Cherry
Drag culture is becoming increasingly more mainstream, particularly with the popularity of "RuPaul's Drag Race." How would you say this has affected drag culture and the nightlife community?
There are more bitches we need to fight with to get gigs. But I say the more the "merrie" -- it is always good to have competition.
You were an integral part in constructing the Brooklyn Nightlife Awards. What did this involve and what do the awards themselves represent?
I love Brooklyn very much and hope to call it home for a very long time. Since I started in the nightlife industry I always felt that there should be something to highlight this beautiful borough and had many conversations with people that Brooklyn needed an awards show. There are so many creative and freaky people here and I just wanted them to be acknowledged.
Can you talk a bit about Bushwig and Mr(s) Williamsburg? Who takes part in these events and what do they consist of?
Bushwig and Mr(s). Williamsburg are separate events. At Mr(s). Williamsburg anyone is allowed to compete, but to be honest I feel there would be shade the size of a tsunami if someone from Brooklyn did not win. It started from the fact that drag has been exploding in Brooklyn so quickly and performers came out of nowhere. The main gay bars in Williamsburg wanted to celebrate its diverse array of performers. The next installment will start in February with Alotta McGriddles, Untitled Queen and I as the hosts.
Bushwig is an event that gets queens/kings/performance artists together in one space and shows the people what they have. It is Wig Stock times 5,000. People do not have enough opportunities to dress up and look like crazy freaks -- Bushwig gives them that chance. Stay tuned for the next Bushwig in September 2014!
Where can you be found throughout the week?
Monday and Sunday are my days off. Tuesdays I am at This n' That in Brooklyn for "I F#%KED BINGO," a bingo night I do with my sisters Horrorchata and Lucy Balls. Every Wednesday I can be found at my sister Untitled Queen's weekly underwear party, "Bottoms Up," at Sugarland Nightclub that she hosts with Elizabeth James. I perform there on a regular basis or just go to have a good time with friends. Every third Thursday is my baby "DRAGnet" at Metropolitan Bar. Also, every second Saturday I have a party called "Cat's Meow" at Bizarre Bar in Bushwick.
Any parting words?
Be you and forget the rest. If I lived my life how my family and society told me how I should, I would be a closeted, nine to fiver, sitting in a white office.
Missed the previously featured drag performers and installments in this series? Check out the slideshow below.
Before You Go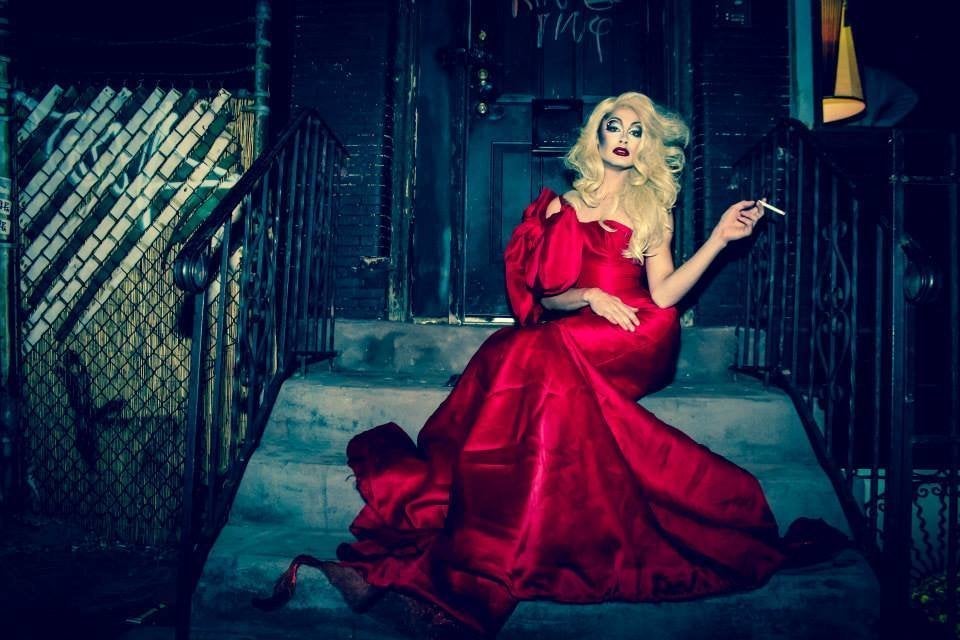 Queer New World: Brooklyn Drag Culture
Popular in the Community