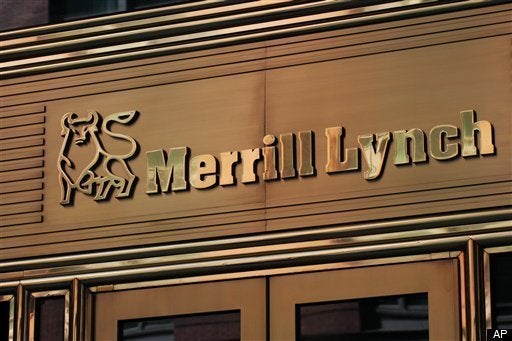 Without admitting or denying any wrongdoing, Bank of America Corp.'s Merrill Lynch unit has agreed to pay $10 million to settle the Securities and Exchange Commission's charges of securities fraud and charging customers undisclosed trading fees.
According to the SEC's report Merrill operated a proprietary trading desk which traded securities solely for the firm's own benefit from from 2003 to 2005. This desk regularly obtained information about institutional customers' orders -- information that customers were promised would be kept on a strict need-to-know basis -- and then used the information to place trades on Merrill's behalf after placing the customers' trades. From the SEC:
"Investors have the right to expect that their brokers won't misuse their order information," said Scott W. Friestad, Associate Director in the SEC's Division of Enforcement. "The conduct here was clearly inappropriate. Merrill's proprietary traders had improper access to information about the firm's customer orders, and misused it to place trades on the firm's behalf."
Additionally, from 2002 to 2007, the SEC reports that Merrill would charge customers with undisclosed mark-ups and mark-downs by "filling customer orders at prices less favorable to the customer than the prices at which Merrill purchased or sold the securities in the market."
"Brokers must act honestly and transparently when charging fees to their customers. There is no place in our markets for charging investors undisclosed trading fees," Robert B. Kaplan, Co-Chief of the SEC's Asset Management Unit wrote in the SEC report.
Calling all HuffPost superfans!
Sign up for membership to become a founding member and help shape HuffPost's next chapter