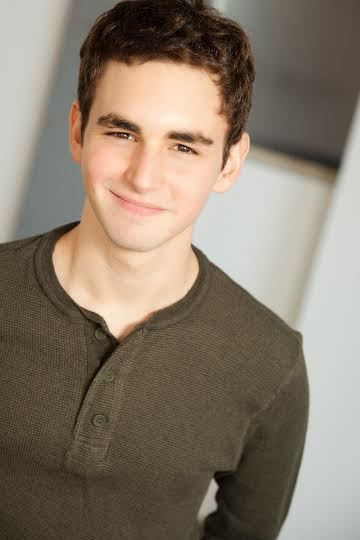 When New York Times drama critic Frank Rich reviewed Stephen Sondheim's "Merrily We Roll Along" in 1981, he famously wrote: "To be a Stephen Sondheim fan is to have one's heart broken at regular intervals... Mr. Sondheim has given this evening a half-dozen songs that are crushing and beautiful -- that soar and linger and hurt. But the show that contains them is a shambles."

The ambitious musical -- which tells the story of a once idealistic composer who is corrupted by Hollywood fame and fortune -- played only 16 performances before closing. And few believed it was likely, or even desirable, that efforts to fix the show would go on for an astonishing three decades. But unlike other flops, "Merrily We Roll Along" has become one of the longest running -- and most beloved -- reclamation projects in Broadway history.

Directors have made valiant attempts to re-imagine "Merrily" so it can take its place with other Sondheim masterpieces, like "Sweeney Todd," "Company" and "Follies." They've had mixed success, and now a new generation has picked up the torch. Enter Aaron Simon Gross.

A 20-year-old drama and musical theatre major at Northwestern University, he's directing a student production of "Merrily We Roll Along." And based on early buzz, the show -- which opens Thursday -- could break new ground. But before you roll your eyes at the thought that a college cast might finally fix the 34-year-old musical, consider the tough dramatic challenge "Merrily" has always posed:

The story moves backwards in time from 1981 to 1957, which is hard for an audience to follow. And when we first encounter the main character, Franklin Shepherd, he's a Hollywood schlockmeister in his 40s -- a philandering cad who betrays the women who love him. His former writing partner, Charlie, has become cynical and embittered, and his friend, Mary, disappointed in life and love, is an alcoholic.
It's not until late in the second act, some 24 years earlier, that we finally catch a glimpse of the trio meeting on a Manhattan rooftop -- innocent and talented dreamers just starting their lives in New York.

How do you make this confusing storyline clear, and get an audience to care about three characters who are so initially unsympathetic?

"When I first heard this show it grabbed me like a tidal wave, and I felt there had to be a way to make it work," said Gross, a college junior and musical theatre wunderkind with an encyclopedic knowledge of the genre.

"What I'm trying to do is return 'Merrily' to its roots, and find the true strength of this show in the text of the original Broadway production. I think we have special advantages here at Northwestern to make that happen."

First and foremost, Gross says, the fact that he's casting college actors is a plus. That strategy backfired in the 1981 show, because Broadway audiences didn't buy the idea that 20-somethings could begin the evening portraying middle-aged, world-weary adults. But this won't be a problem at Northwestern.

"We're performing a show that's ultimately about people our age," Gross said. "And we ask the same questions the musical asks: How do you hold onto your dreams? What happens when you sell out? How did you get to be here?
"The fact is, we're used to seeing people our age play older roles, because that's what happens in college productions. So retaining the original casting idea is not only possible -- it's a perfect match."

But how do you build sympathy for a leading man who, at first glance, is loathsome? Once again, Gross goes back to the original show.
That production opens with Shepherd addressing a commencement at his old high school, where his remarks about making compromises sound pompous and trite. The next scene shows him at a Hollywood bash where, despite his success as a film producer, his wife leaves him, his best friend abandons him, and he's a shattered man.

Later productions deleted the commencement scene. But Gross is exploring ways to present Shepherd as a flawed yet sympathetic character: "There's a cavalier side of Frank that says 'Never look back," and a more thoughtful side that asks 'How did you get to be here?'" he said. "Both sides are at war with each other, and that's what makes this show so compelling."

It doesn't hurt, of course, that "Merrily" contains some of Sondheim's most memorable songs, like "Not a Day Goes By," "Good Thing Going," "Opening Doors" and "Old Friends." And the young director is also an attraction.

While it's hard to predict if someone will succeed in the theatre, especially when they're in college, Gross is destined for big things. A fine actor, he got an Outer Critics Circle nomination in 2009 at the age of 14 for his performance as Archie, a handicapped nerd, in Jason Robert Brown's "13" on Broadway.
But he's even more passionate about directing, and Northwestern has given him a unique opportunity to do that. His biggest moment will come next year, when he directs the university's prestigious annual "Dolphin Show" -- a full scale musical with a production cast of more than 150 people.

"I'm very lucky to go to a school that gives me these kind of opportunities, on the undergraduate level," said Gross, a popular insomniac on campus. "Not everybody gets that chance when you're studying theatre."

Gross works hard at his craft. And those habits kicked in early. Soon after discovering "Merrily," he didn't simply listen to the cast recording. He questioned why a show with such great music didn't come together. He collected scripts of various versions, and poured over them. He wrote his own stage directions, imagining ways to give Sondheim's powerful work the recognition it deserved.

This all began when Gross was in middle school in Boca Raton, Florida.

"There was something special about Aaron at an early age," said Jennifer Ashley Tepper, a family friend who has known him since childhood. "And his work with Merrily is a good example.

"He doesn't just enjoy musicals, he studies them," added Tepper, who penned "The Untold Stories of Broadway, Volumes 1 and 2," and is Director of Programming for 54 Below in Manhattan. "It wouldn't surprise me to see him directing on Broadway in 10 years. The Northwestern show is an exciting step."

For Jason Robert Brown, the Tony-winning composer of "Honeymoon in Vegas," "The Last Five Years," "Parade" and "The Bridges of Madison County," Gross is a special talent. He saw that instantly during the 2008 production of '13,' his richly entertaining musical about the lives of 13-year old kids.

"Aaron was not only embodying his character with delirious idiosyncratic precision," said Brown. "He was watching how the show grew, paying attention to how we pushed it and massaged it and ripped it into pieces.

"Many of the kids in that cast, it's safe to say, just wanted to stand on a Broadway stage and be applauded. Aaron wanted to stand on a Broadway stage and be respected."

Looking forward to "Merrily's" opening night, Gross feels more than the weight of a challenging musical on his shoulders. He wants to make his fascination contagious.

"This show grabs you in the gut," he said. "It's about the choices we make and the price we pay when dreams are compromised. We're telling the audience: 'OK, these decisions are in your hands. You can make this better.' It's up to us now to show 'em."

"Merrily We Roll Along," produced by Northwestern's Spectrum Theatre Company, will be performed May 7, 8 and 9 at McCormick Auditorium in Norris University Center on the Evanston campus.
Popular in the Community