Get out your lighter and prepare to wave it in the air, D.C., unless that's illegal, in which case maybe just clap your hands.
Rolling Stone named Merriweather Post Pavilion the fourth best amphitheater in America. And it's just the latest accolade the famed music magazine has bestowed upon a D.C. area music establishment.
Why does Rolling Stone love Merriweather so much (not that we can blame them)?
Designed by architect Frank Gehry, known for shapes that seem structurally impossible, this outdoor theater is a huge wooden slab that seems to float over a hillside near Baltimore. Since opening in 1967, it's hosted everyone from Phish to Led Zeppelin – and in 2009, it gained a new kind of fame when Animal Collective, who grew up in Baltimore, named their latest album Merriweather Post Pavilion. (There's a reason no band has ever named an album after the 1-800-ASK-GARY Amphitheatre.) The venue is flexible enough to go big or small with ease. "It feels great whether there are 6,000 or 16,000 people there," says Fall Out Boy manager Bob McLynn.
The review also dished out an interesting fact about the origins of the venue's moniker: It is named for cereal magnate Marjorie Merriweather Post, who was once the wealthiest woman in the world, as well as a patron of the venue.
So, Washingtonians, go forth and rock.
Related
Before You Go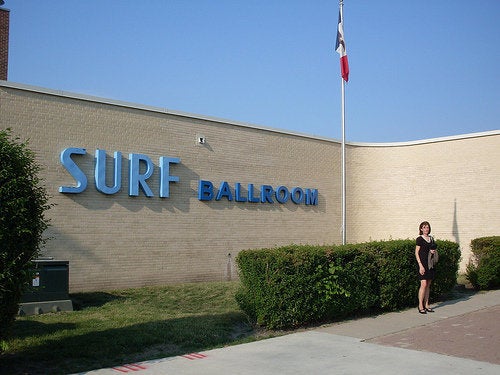 Best Venues In America According To Rolling Stone
Popular in the Community