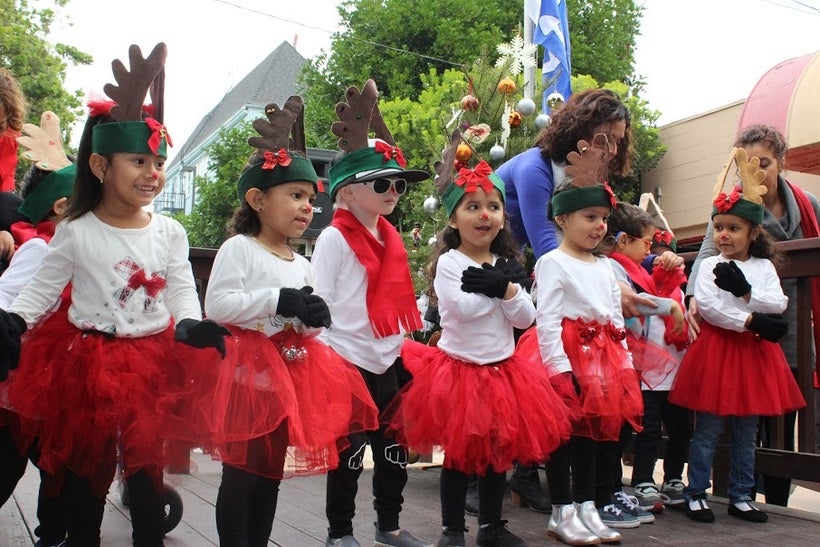 Tucked away in a small side street overshadowed by the Los Angeles City College parking garage is the Blind Children's Center, a nonprofit organization founded in 1938. The constant roar of traffic indifferently churns in the background as helicopters thump above and are punctuated by the occasional police siren. This is East Hollywood. Not the most scenic or popular neighborhood of Los Angeles, but full of bustling life and dreams that have yet to be accomplished.
When you walk down Marathon Street, a small street parallel to Melrose Avenue, one sound shines above the daily miasma of urban life: children's laughter. This is where the Blind Children's Center lives. Amidst the swirling chaos of one of the largest metropolises in the U.S., a sanctuary where visually-impaired and sighted children can learn, socialize, and realize their aspirations together. Each year, the BCC serves approximately 100 children from birth to 2nd grade and nearly 350 of their family members to create a community that fosters their development and integration into adulthood.
One of BCC's longest standing friendships is with the Los Angeles Police Department's Rampart and R&I Divisions. Every year for over 25 years, Santa Claus visits the center during the holiday season in a police issued sleigh accompanied by a full police escort with sirens blaring. The tradition began with Sergeant Jack Rose, who is now retired, donning Santa's famous red suit and beard bringing joy and gifts donated by the police department to the children at the center. The beard and suit has recently been handed down to Officer James Norton who happily accepted the honor.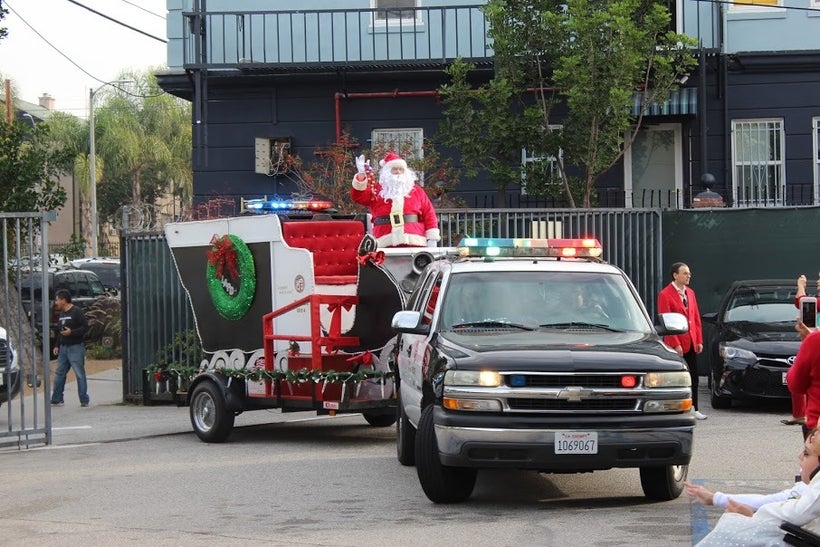 This tradition is beloved by the children and LAPD alike who look forward to this day where peace, love and joy is shared between the Los Angeles Police Department and their local community. Sponsored by the LAPD Centurions, Rampart and R&I Divisions, and the South Bay Delta Gamma Alumnae, a very diverse group of people join together in holiday festivities with the children performing musical numbers warming the hearts of the BCC staff, donors, family members and police officers.
The Blind Children's Center is one of the first of its kind as it combines the education of both the visually-impaired and sighted children, who are often their siblings and family members. The school offers an intimate learning environment where each child receives the attention he or she deserves. An innovation in education, BCC is teaching these children to integrate into the world instead of segregate from it. They are both special and just like everyone else.
Calling all HuffPost superfans!
Sign up for membership to become a founding member and help shape HuffPost's next chapter
This post was published on the now-closed HuffPost Contributor platform. Contributors control their own work and posted freely to our site. If you need to flag this entry as abusive,
send us an email
.