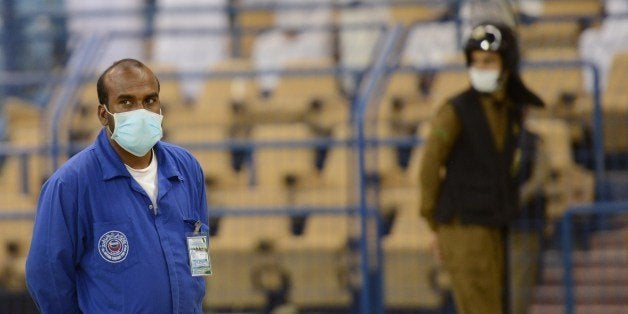 ISTANBUL -- A highly deadly and little-understood virus that has struck fear across the Middle East and caused more than 100 deaths in the region made its first appearance in Egypt last week, coinciding with a spike in patients in Saudi Arabia, its place of original identification.
The virus, known as Middle East respiratory syndrome coronavirus, or MERS, is closely related to the Asian flu SARS, which sickened thousands of people and left nearly 800 dead a decade ago. Thus far, MERS, which was first detected in 2012, is not believed to be nearly as contagious as SARS, and not everyone who contracts the disease becomes ill. However, MERS is significantly more fatal, with no known vaccine or cure.
Despite the relative difficulty of acquiring the disease, it continues to spread. Over the weekend, Saudi Arabia reported 26 new cases of MERS and 10 deaths, an alarming increase, according to health officials there.
Also over the weekend, Egyptian authorities confirmed their first official case of the virus in a 27-year-old civil engineer who had recently returned from a trip to Saudi Arabia.
Public health advocates and watchdog groups have criticized Saudi officials for failing to fully acknowledge the severity of the crisis. More than three hundred cases have already been linked to the Kingdom.
A week ago, in apparent response to these criticisms, the Saudi leadership fired its Minister of Health, Abdullah al-Rabia, who a day earlier had told reporters that he had no idea why cases of MERS were rising so dramatically.
But the government has also continued to caution against panic, saying that the spike in cases could be tied to the changing seasons.
"We have faced an increase in the number of cases around the same time last year at the end of winter," a Saudi health official told reporters, according to CNN.
In a recent report on the virus, the World Health Organization also suggested that seasonality may play a role, as could an increased vigilance for testing. But the report warned that more cases of MERS seem to be spreading through person-to-person contact, a worrisome development. Previously, most cases were believed to be linked to people who acquired the disease from contact with camels.
Still, the WHO said there is little evidence that patients who acquired the disease in Saudi Arabia before traveling abroad have spread it further, suggesting the virus remains relatively contained to the Middle East, and has not grown more contagious since it was first detected.
Most of those who have acquired the disease, the organization said, are health care workers who did so through contact with sick patients in the hospital.
Some public health experts have cautioned against overreacting, pointing out that as long as the virus remains difficult to contract, it is unlikely to develop into a full-blown epidemic.