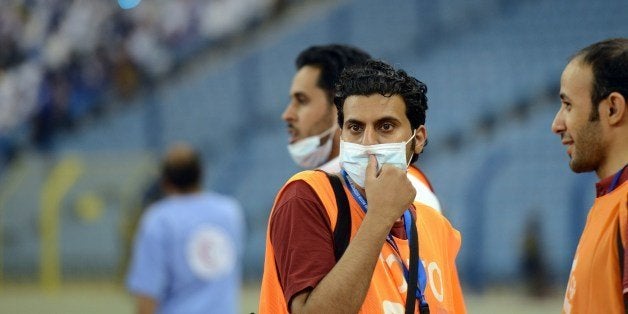 ISTANBUL -- Cases of a deadly virus with no known cure have spiked in the Middle East over the past few weeks, but doctors and public health experts said there's no reason to panic -- yet.
The number of people infected with the coronavirus, called Middle East respiratory syndrome, or MERS, has surged recently, particularly in the Persian Gulf nations of Saudi Arabia and the United Arab Emirates. Saudi Arabia, where the outbreak is centered, reported more than two dozen new cases and 10 deaths over the weekend. The virus, which emerged in 2012, has sickened about 300 people, killing more than 100.
The World Health Organization reported last week that about three-fourths of new cases were "secondary infections" spread between people -- mostly doctors and nurses at hospitals treating MERS patients. The growing evidence that the virus is being transmitted between people, and not just from sick camels to people as had been suspected earlier, raised fears of a possible epidemic.
Even so, experts said MERS is not spreading easily between people and would have to undergo a mutation to present a grave threat to the world.
"At present, I think what we're seeing is that infection is rare in humans," said Dr. Ian Lipkin, an infectious disease specialist at Columbia University's Mailman School of Public Health, who co-authored a recent study that traced the origins of the virus to camels.
"We're really only seeing it in health care settings, where you have very high concentrations of the virus, and a lot of people getting very aggressive pulmonary care, which brings the virus to the upper airways where it's more exposed," Lipkin said. "But these are examples of limited spread."
"Every case has had some direct contact with the Arabian Peninsula," said Dr. David Swerdlow, the head of the MERS monitoring team at the U.S. Centers for Disease Control and Prevention.
"If the virus doesn't generally infect more than one person, it's not going to lead to sustained transmission," Swerdlow added. "We are watching carefully the situation in Saudi Arabia and the U.A.E., and we are watching for evidence of sustained transmission, which would be a very big cause of concern. Are we concerned? Yes, we are, but we've also been concerned for a year and a half."
Saudi and WHO officials have indicated that the recent spike in MERS cases may be related to seasonal and weather conditions. Saudi Arabia reported a similar spike in March and April of 2013.
A mutation that would allow MERS to spread more easily among humans would not be unprecedented. In 2003, the SARS virus, which is closely related to MERS, made a major leap into humans in China when a key protein changed. That disease went on to kill about 800 people, and sickened several thousand.
The Saudis have been tight-lipped about some details of the latest outbreak. But Lipkin, who worked in China during the SARS outbreak, said there is as yet no evidence to indicate that MERS has mutated in the way that SARS did.
"I have said over and over again that there's not any evidence that this has become like SARS," Lipkin said. "I saw the evolution of SARS, and this is not that. But if we begin seeing a lot more human infection, that becomes a different issue."
CLARIFICATION: Because of a transcription error, an earlier version of Ian Lipkin's explanation of how a virus might spread in a hospital was truncated. The quote has been amended.