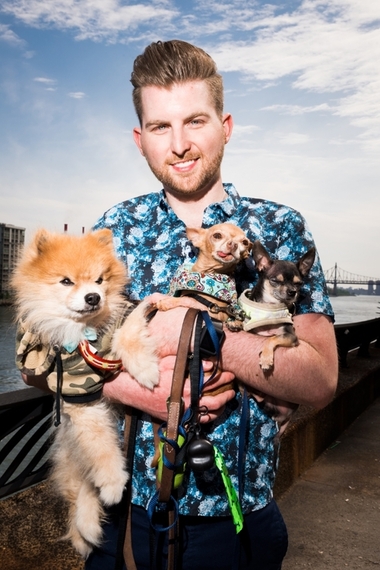 I met a man who loves dogs - so much, in fact, that he has 5 of them with his husband. He is my idea of a hero and here is his story.
"Growing up I was always drawn to animals but I didn't necessarily think that I would make a career out of it. Before I was old enough to do it myself, I would make my mom rescue animals. In fact, I distinctly remember one time when I made her chase an injured crow down the street. She was wearing rubber dish gloves and carrying a big cardboard box. Another time I had gone to the movies with some friends on a frigid night and when I got to my car a pigeon was sitting next to my driver side door. It wouldn't move so I scooped him up and stuck him in the crate that I kept in the trunk of my car, specifically for these types of occasions, and I brought him home. He spent the night in my shower and the next morning he was fine so I let him go in my backyard and he flew off. I guess he was just cold and needed a place to sleep.
As you can see, I have always had an affinity for animals and rescue just seemed like second nature. I actually had a pet mouse that I found on the street and kept for 4 years. We were inseparable - she was like having a dog and would just sit with me when I was on the computer or watching TV. My whole family was devastated when she passed away of old age...RIP Trixie.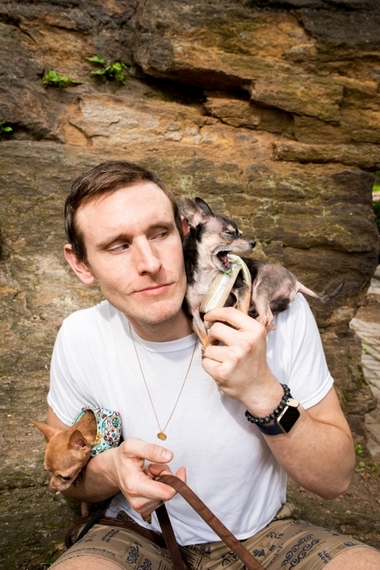 In high school I started working retail, as most teenagers do, and it was fun for a while (the social aspect of it) but I was not really interested or too concerned with sales goals and fashion. By the time I entered college, I had moved to NYC and was living on 79th & York. One day, I passed by the upper east side Biscuits and Bath location. They had a hiring sign in their window so I went in and got the job on the spot. That was my big break into the world of working with animals professionally. I worked there for about 2 years. I started as a handler on the play fields with the dogs and left as a front desk associate. After that I walked dogs for a short time privately in my neighborhood until I was recruited by a start up company that was opening up a dog daycare similar to the Biscuits and Bath model. It was called K9dergarten and I was instrumental in creating the business, facility, and brand from the ground up. I spent about 3 years there and actually helped the founder of the private rescue organization called See Spot Rescued start the organization.
I left K9dergarten as the Brand Director to start my adventure at the ASPCA. That was a little over 2 years ago. Now I am the Senior Manager of Customer Relations and Communications for the Adoption Center. My main role at the ASPCA is to oversee the adoptions and customer service of the adoption center. I also work on our pet retention programs and act as the media spokesperson for my department. While working at the ASPCA my eyes have been opened to a lot of different philosophies, and it has changed me for the better in so many ways. It's helped me to become less judgmental and taught me how to meet people where they are. There are a lot of different approaches to pet ownership and I love being able to help people and animals every day. In my short time at the ASPCA I've been able to see over 10,000 cats, dogs, puppies, and kittens find their forever families. I was able to deploy to North Carolina to assist with one of our biggest animal cruelty cases which was a life changing experience all on its own. Working for the ASPCA has also inspired me to become a vegetarian."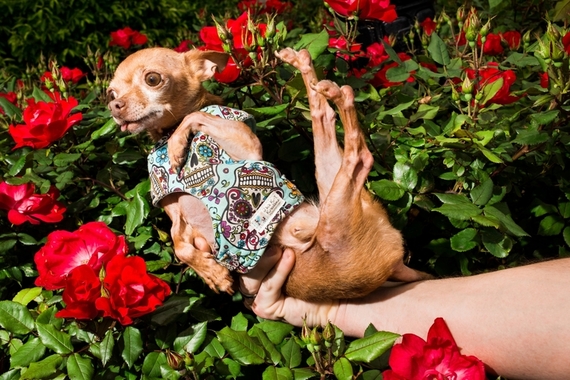 Mervin - 7 year old Chihuahua, Adopted from the ASPCA, he came into the shelter as an emaciated stray, had to have both back legs repaired and all of his teeth removed. He also is on a special prescription diet because he got a urinary blockage that ruptured his bladder. Today he is happy and healthy and has 46k followers on Instagram (@mervinthechihuahua).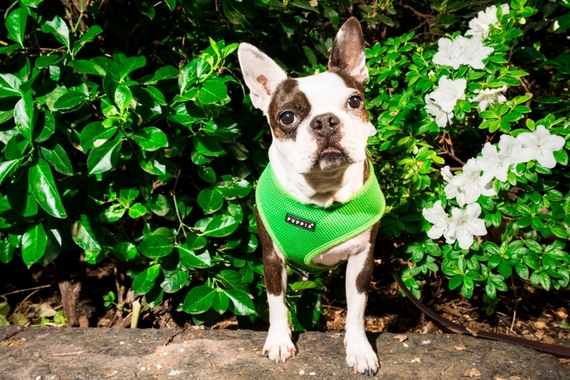 Abigail - 8 year old Boston Terrier, she is deaf and was rescued from a puppy mill where she was being used as a breed dog. She loves EVERY person she meets and will do anything for a treat or a belly rub. She also has an Instagram (@abigailthebostonpig).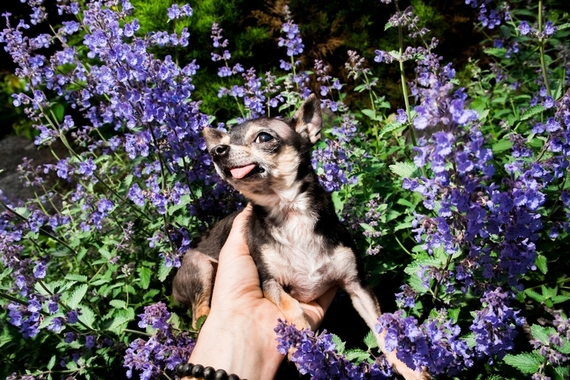 Jack - 9 year old Chihuahua, 4lbs, adopted from the ASPCA, he started as a foster but we decided to adopt him when we fell in love. At first Jack was a bit of a pest to the other dogs because he loved them all so much and would just follow them around kissing them, but now they all get along great and he & Mervin are best friends. He also has an Instagram (@jackfits)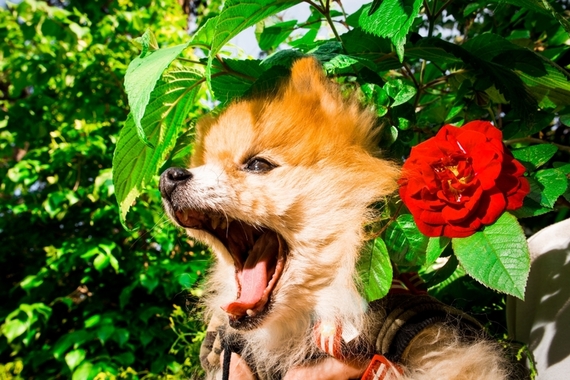 Moose - 13 year old Pomeranian, adopted from BARC shelter in Williamsburg. He is a sensitive but sweet old man. He was my first dog and first rescue.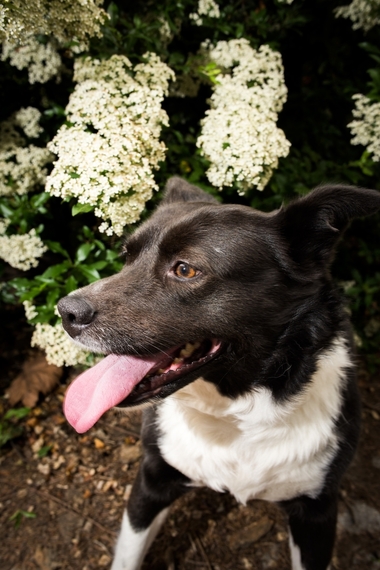 Minnie - 5 year old Border Collie mix, she is a very shy and sweet girl who was adopted through See Spot Rescued out of Jersey City. She came from a realy high kill shelter down in the south. She was a foster at first and then we fell in love, she and Abigail are beat friends. She is the most well behaved dog!