 We're just going to come right out and point out the obvious: Meryl Streep is a force of nature and an inspiration to women everywhere. And thankfully, the icon shows no signs of slowing down. She has three movies in various stages of production this year, and we wouldn't be surprised if at least one of them brought her back to the Academy Awards for another Oscar nod.
But for all her acclaim, she's also very relatable. In a way, she seems more like a role model than a celebrity. So today, on Meryl Streep's 64th birthday, we list six ways the actress is showing all of us how to live life post 50.
1. She doesn't let anything hold her back -- not even herself.
As she shares in this 2010 commencement speech with the graduating class of Barnard College in New York, Streep gave up on "playing the role" of the popular high school girl.
"Opinions were not attractive. This is stuff I remember thinking when I was quite young. At my house ... you learned to rise above the contending voices, but I recognized early on that that wasn't attractive on a date."
But Streep shed that skin in the '70s as a student at Vassar, to reveal the woman she was meant to be.
"It was the classic consciousness-raising time when people were earnestly talking about 'What's a woman? What's our role in the world? What is our capacity? What is holding us back?' ... I got up and I got outside of myself and I found myself again. I didn't have to pretend. I could be goofy, vehement, aggressive and slovenly and open and funny and tough! ... I became real!"
2. She doesn't take the slights of aging too seriously.
Streep strikes us as someone who doesn't take a "woe is me" approach to getting older, and this 1998 interview from the Actor's Studio proved us right. When James Lipton asks around the two minute mark if the stories of her being able to read a script a few times and have it memorized, she laughs the loudest when she answers: "Yes... but that was before menopause."
3. She has a life outside her children.
Having your children grow up and out of your home is undoubtedly hard. But some empty nesters feel the separation more strongly than others after making their children their world for 18 some odd years. The mother of four adult children, Meryl Streep has been able to pursue her passion while bringing up some pretty great and accomplished kids. And if acting didn't keep her busy enough, she's also an active crusader for environmental health issues.
4. She doesn't take herself too seriously.
This woman has been nominated for the Oscars a phenomenal 16 times (taking home three of the awards). She's played venerable women like "The Iron Lady" Margaret Thatcher and Sister Aloysius Beauvier in "Doubt." She is one of Cinema's living treasures. And yet, she has no problem doing this for the screen adaptation of the Broadway hit play, "Mamma Mia!"
5. She isn't trying to look younger by going under the knife.
Foreheads that don't betray any emotion. Skin pulled back so tight, it looks like one has hit warp speed. It's a sad trend that once one hits a certain age, they try to beat back the clock with plastic surgery. We're so glad Meryl Streep doesn't subscribe to that line of thinking.
"I just don't get it," Streep said in a Good Housekeeping interview. "You have to embrace getting older. Life is precious, and when you've lost a lot of people, you realize each day is a gift."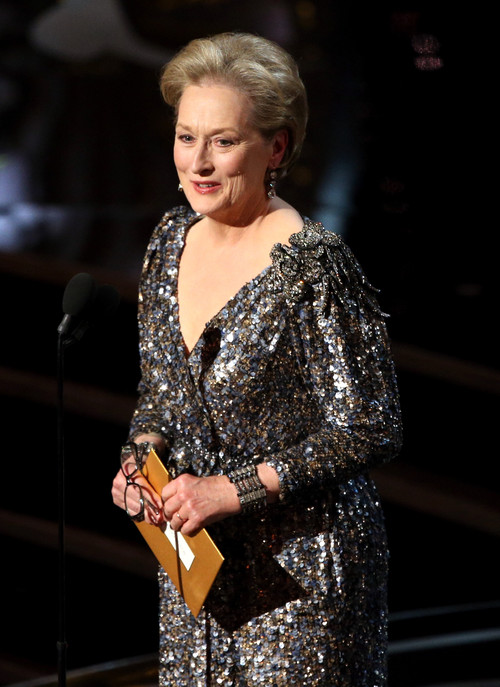 "I remember when I turned 40, I was offered, within one year, three different witch roles. I think there was, for a long time in the movie business, a period of -- when a woman was attractive and marriageable or f*ckable, that was it. And then they didn't know what to do with you until you were the lioness in winter, until you were 70, and then it was OK to do Driving Miss Daisy... That really has changed, not completely, not for everybody, but for me it has changed. Part of it has to do with, I wasn't that word that I just said that you bleeped before; when I was a younger actress, that wasn't the first thing about me."
6. She is constantly challenging herself.
Streep is not one to rest on her well-earned laurels. While her talent remains constant, her role choices are constantly evolving. Streep is showing the world the wide and varying landscape of being a woman over 50. If we had to pick a face of life after 50 for Hollywood, it doesn't get any better than Meryl.
Related
Before You Go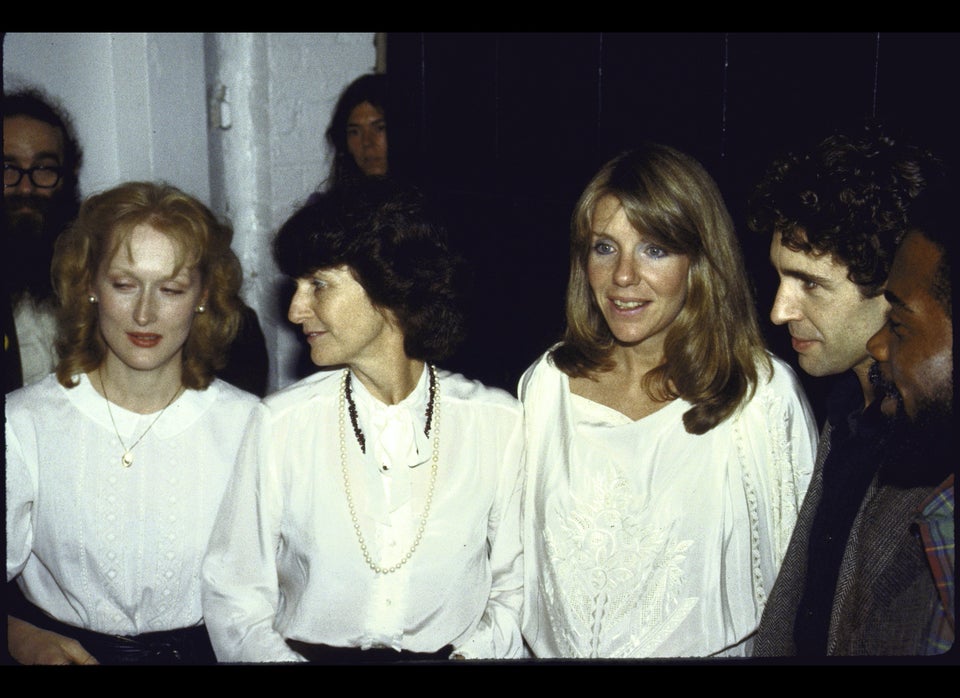 Meryl Streep's Style Evolution
Popular in the Community