Meryl Streep and Cher, two icons, came together for an iconic moment in time when they kissed on the red carpet this week.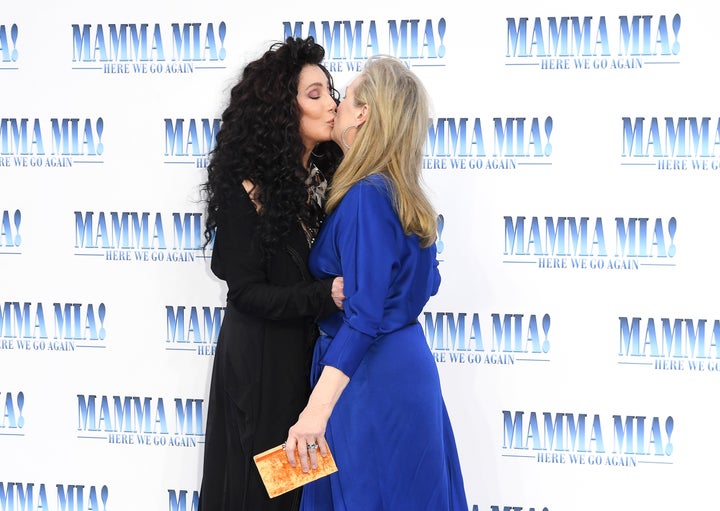 If you're wildly excited about this historic moment, you're not alone. Twitter was abuzz about the lip action between the two Hollywood heavyweights:
The kiss has since become a meme, in the best possible way:
This isn't even the first time the duo has kissed. There have been other instances, even captured on video:
While the women are only three years apart, Cher, 72, plays the mother of Streep, 69, in the film and says she was "thrilled to death" to do it.
"That doesn't make any difference," said Cher in an interview with People.
"I was thrilled to death, and it was so silly. It was great fun, and I love her [Meryl], so it was perfect. It was great, and she was hiding watching me sing, and I was so excited. I didn't find out until afterwards — I would have been more nervous."
"Mamma Mia! Here We Go Again" hits theaters on Friday.
Before You Go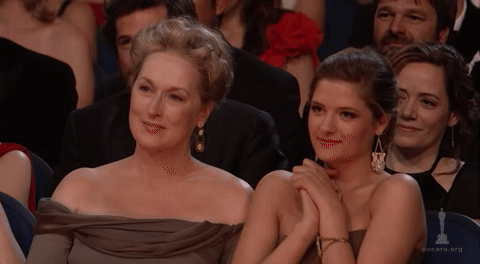 Meryl Streep Award Reaction GIFs
Popular in the Community