Meryl Streep sure doesn't waste time during acceptance speeches.
The Oscar-winning actress delivered powerful remarks about politics at the Golden Globes in January, prompting Donald Trump, then the president-elect, to describe her in a tweet as "over-rated." And on Saturday night, she responded to the president's post-Globes Twitter comments during yet another rousing speech ― this time addressing LGBTQ freedoms and equal rights.
Though she didn't mention Trump by name, Streep did joke about his tweet blasting her Globes speech, and called out his "catastrophic instinct to retaliate."
"Yes, I am the most overrated, over-decorated, and currently, over-berated actress … of my generation," she joked on Saturday, while accepting the Ally for Equality Award from the Human Rights Campaign, according to Entertainment Weekly. "But that is why you invited me here! Right?"
Things turned serious when Streep spoke about politics. "If you think people got mad when they thought the government was coming after their guns, wait until they come and try to take away our happiness," she told the audience, which gave her multiple standing ovations.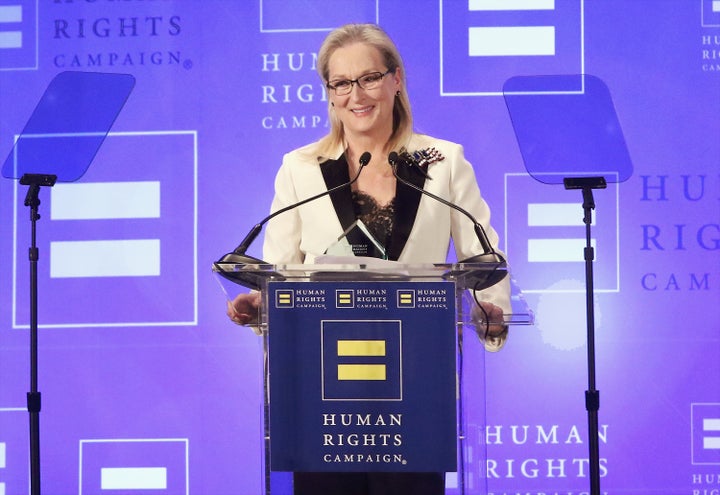 "'Evil prospers when good men do nothing'… ain't that the truth," Streep added, per EW. "We shouldn't be surprised that fundamentalists, of all stripes, everywhere, are exercised and fuming. We shouldn't be surprised that these profound changes come at a much steeper cost than it seems would lie true in the 20th century. We shouldn't be surprised if not everyone is totally down with it. But if we live through this precarious moment … if his catastrophic instinct to retaliate doesn't lead us to nuclear winter, we will have much to thank this president for because he will have woken us up to how fragile freedom really is."
Streep also took the opportunity to clear up controversial comments she made during her Golden Globe Cecil B. DeMille Award speech, during which she said football and martial arts were "not the arts." Streep says it was her failed attempt to crack a joke.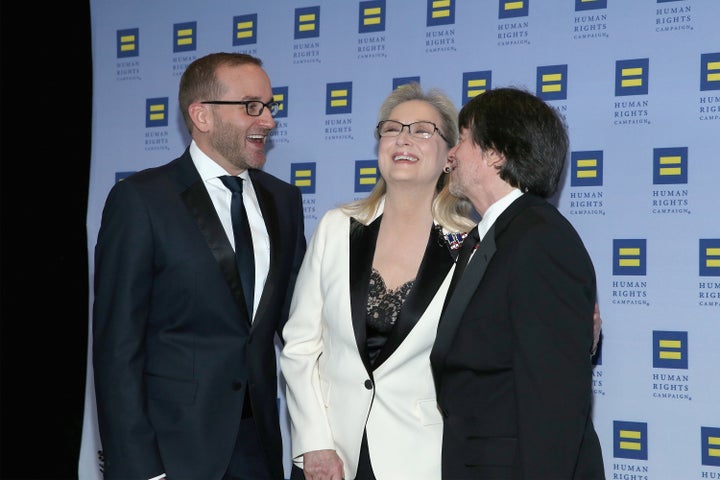 "I do like football … I have watched more football in 60 years than anybody here," she explained on Saturday. "But if you hear a woman in a restaurant say, 'My son is very interested in the arts,' she's not talking about football or mixed martial arts because they're just not the same thing. Some of us like football, some of us like the arts, many of us want both in our lives … I was making a joke, and Mike Nichols told me, 'If you have to explain the joke, Meryl, you're doomed.'"
The Ally for Equality Award recognizes individuals who have helped lend a voice to the LGBTQ community. Previous honorees include Jennifer Lopez, Whoopi Goldberg and Sally Field.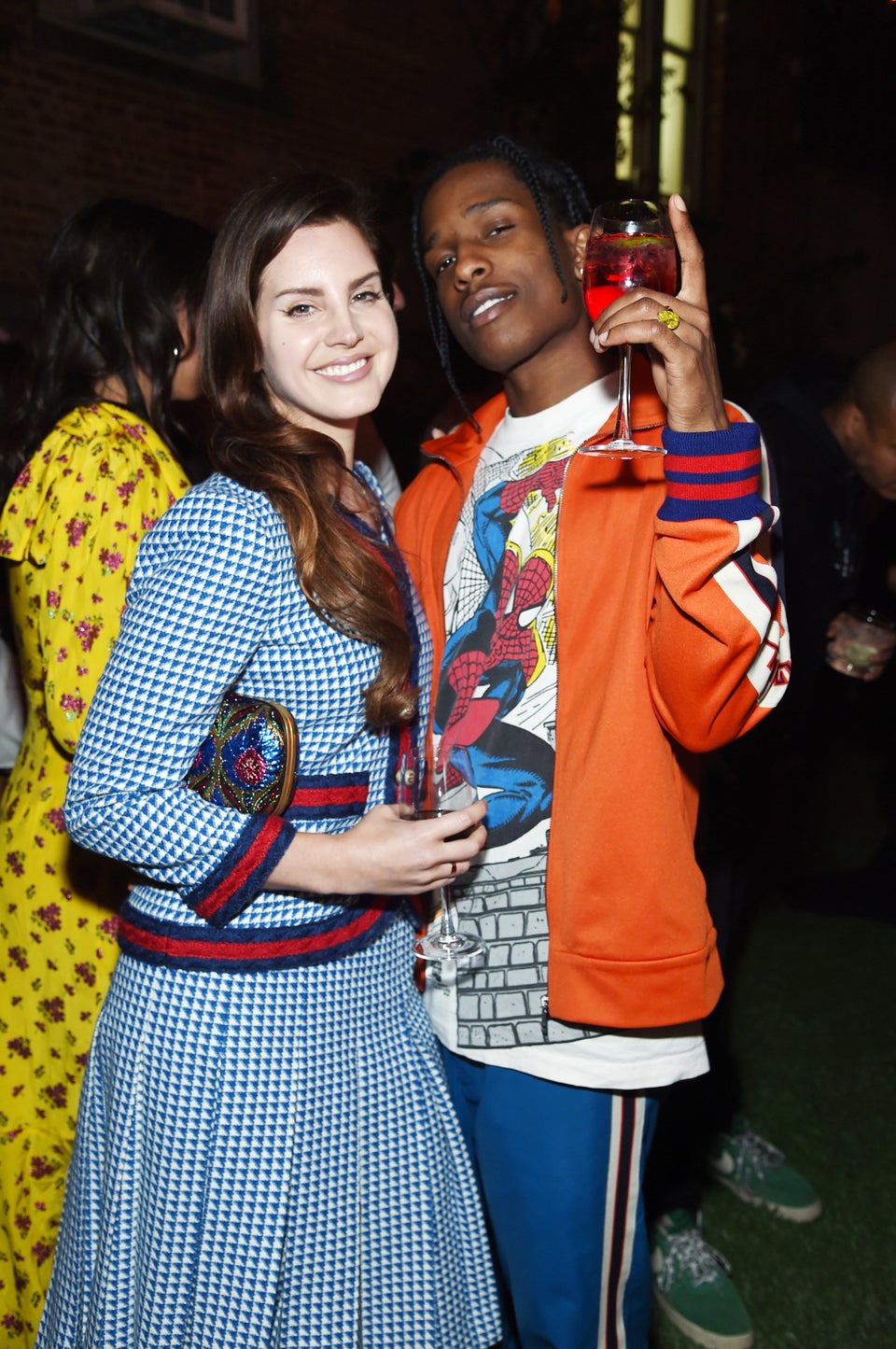 Celebrity News & Photos: 2017