It's hard to have a quality conversation in five minutes, but that is sometimes the nature of the celebrity junket. You can prep questions and practice power poses in the mirror all you want ― you may still be schlepped in and out before the hope of a genuine rapport can spring. For one person, it's worth it. That person is, obviously, Meryl Streep.
I had a quick sit-down with the high priestess of cinema earlier this week for the delightful new movie "Florence Foster Jenkins." Streep plays the titular New York heiress and socialite who funded her own opera career in the 1930s and '40s. The catch? Jenkins was flamboyantly tone-deaf. Many mocked her delusions of grandeur, but she also found a great number of supporters who saw her as a triumph of the American dream, much like Meryl Streep herself, duh.
Because I had a mere five minutes and am not a proper broadcast journalist, I used most of my time to play a humble game with Streep. I'm not sure she was all that into it, but she is the greatest actress of our time, so it's hard to know for sure. I intended to keep it going for a bit longer, but by the time she started drawing blanks on which of her co-stars could best fake obscure talents, I had to move on. Give it a little watch above. (We've edited the interview down from the full five minutes, but the so-called game is there in its entirety.) You'll even find out who Streep thinks should play her in a movie.
Video edited by Lee Porcella.
Support HuffPost
The Stakes Have Never Been Higher
Before You Go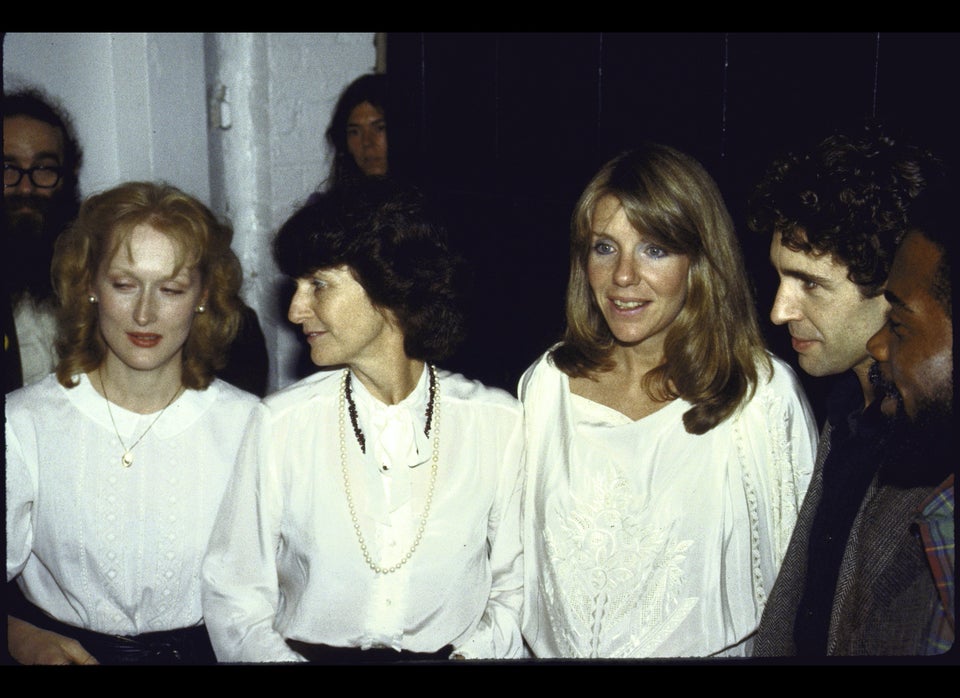 Meryl Streep's Style Evolution
Popular in the Community