Given the number of red carpets Meryl Streep has walked in her career, it's safe to say she's got this whole process down pat. And at Sunday's Golden Globes, the actress once again had us swooning.
Paired with a red pout, black glasses and a statement ring, Streep followed up her black and cream Lanvin look at the 2014 Golden Globes with a familiar black and white color scheme. The flowing white, cape-like overlay of fabric was tied together with a black bow on Streep's left shoulder, giving the dress a little bit of "oomph." Though we might've wanted a more risky choice from Streep, we still think the actress looked utterly chic.
What are your thoughts on the dress?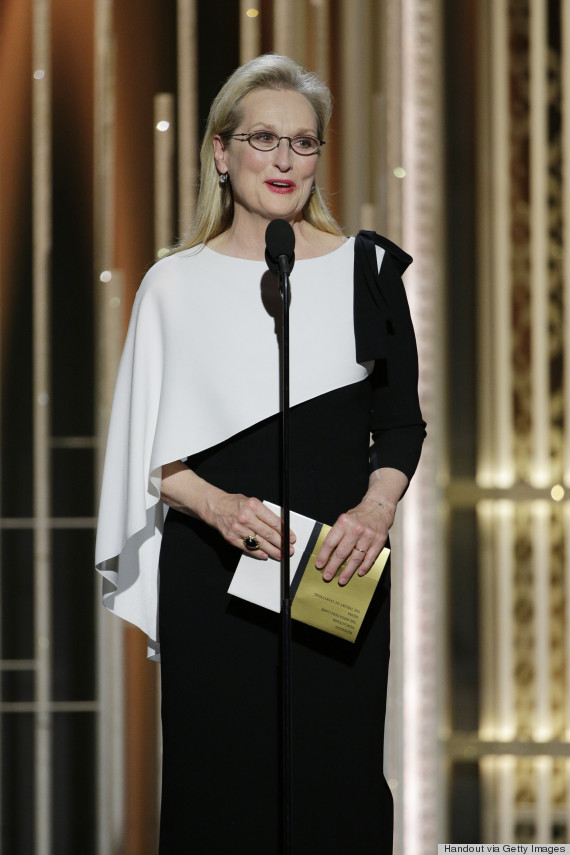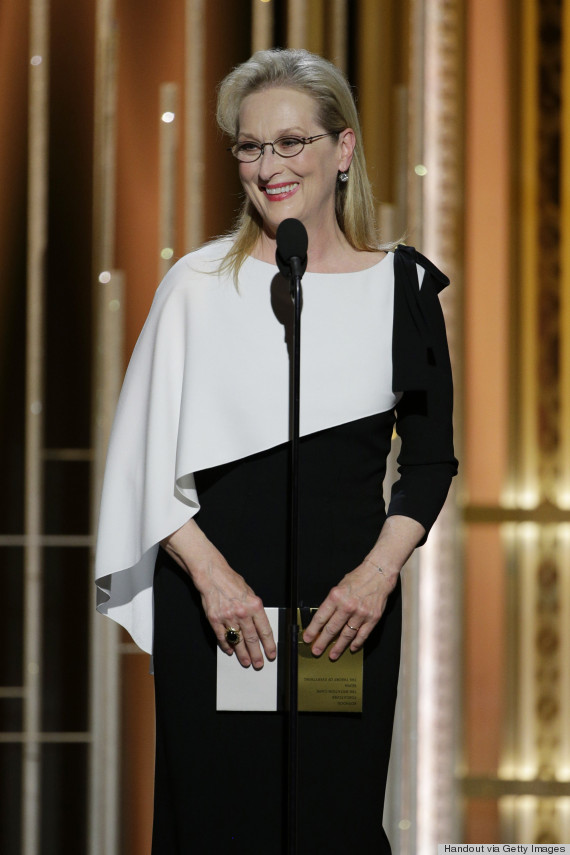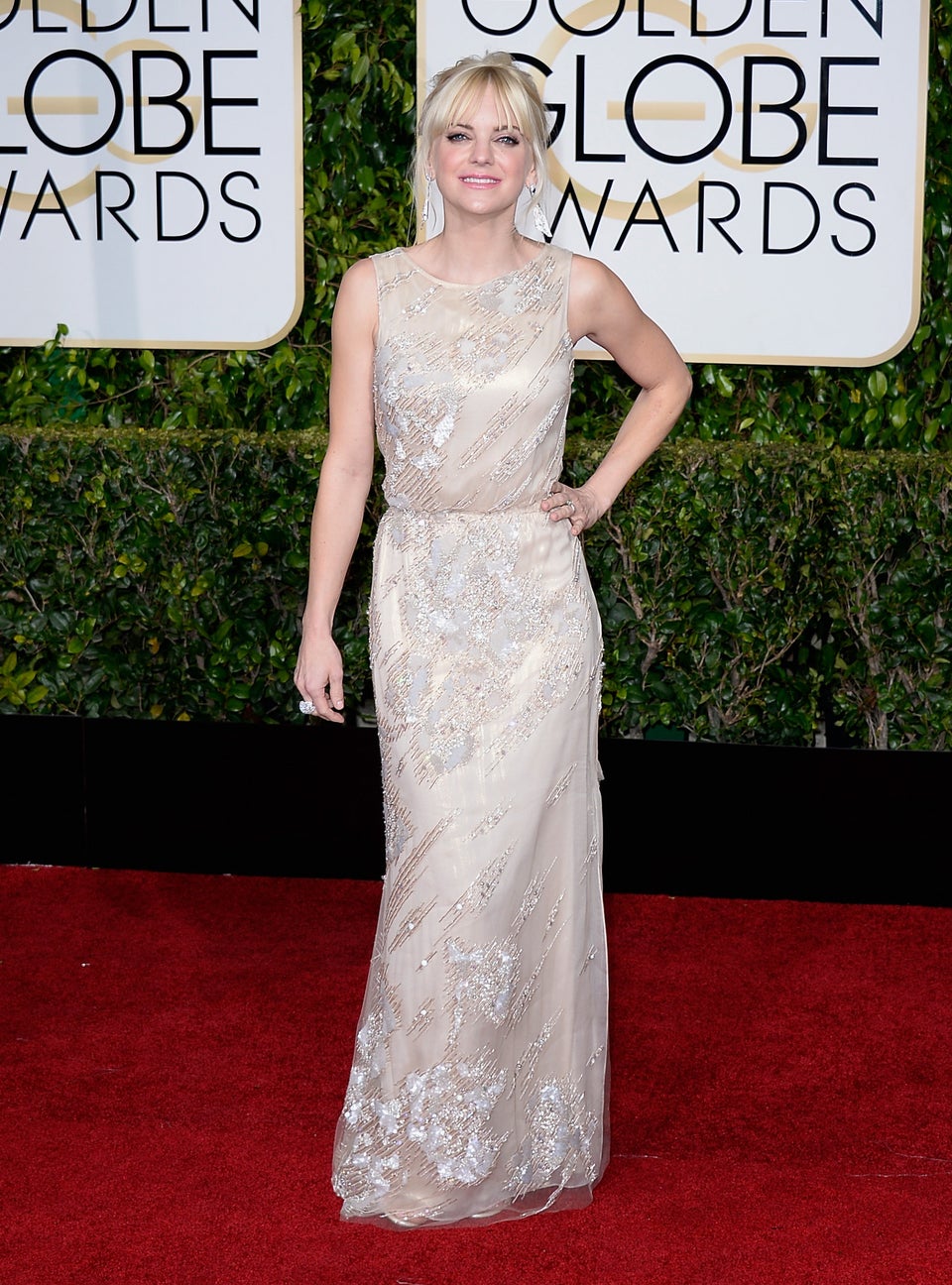 The 2015 Golden Globes Red Carpet