While responding to allegations that she knew for years that film producer Harvey Weinstein had been accused of sexually assaulting multiple women, actress Meryl Streep argued that her critics should instead focus on the deafening silence from the White House ― particularly that of first lady Melania Trump and of first daughter Ivanka Trump, who is also an adviser to the president. 
"I don't want to hear about the silence of me," Streep said in a New York Times interview published Wednesday. "I want to hear about the silence of Melania Trump. I want to hear from her. She has so much that's valuable to say. And so does Ivanka. I want her to speak now." 
Ivanka Trump has only briefly addressed the issue of sexual harassment, saying in November that it "can never be tolerated."
The president, who is prone to attacking his critics on Twitter, was quick to respond. He called Streep "over-rated" and "a Hillary flunky," referring to her support of his 2016 opponent, Hillary Clinton.
The White House did not immediately return a request for comment on Streep's latest remarks.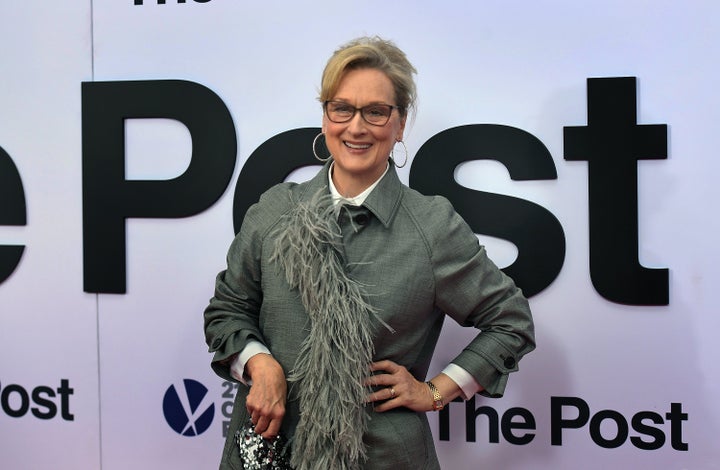 Streep, who worked with Weinstein over the years, told the Times that she stood by her response to the mogul's downfall and dismissed suggestions that she had previously known about his alleged serial sexual predation. She also said she was surprised to hear that people were criticizing her for not speaking out about the allegations sooner. 
"I found out about this on a Friday and went home deep into my own life. And then somebody told me that on 'Morning Joe' they were screaming that I haven't responded yet. I don't have a Twitter thing or ― handle, whatever. And I don't have Facebook. I really had to think," Streep told the Times. "Because it really underlined my own sense of cluelessness, and also how evil, deeply evil, and duplicitous, a person he was, yet such a champion of really great work."
"You make movies. You think you know everything about everybody. So much gossip. You don't know anything. People are so inscrutable on a certain level. And it's a shock," she added. "Some of my favorite people have been brought down by this, and he's not one of them."
Calling all HuffPost superfans!
Sign up for membership to become a founding member and help shape HuffPost's next chapter
BEFORE YOU GO
PHOTO GALLERY
Hollywood #MeToo March