Meryl Streep and Lupita Nyong'o have a few things in common. They share an alma mater (both attended the Yale School of Drama), both have Academy Award wins under their belts, and they are two of the most beloved actresses of our time. Now, they also share a stylist.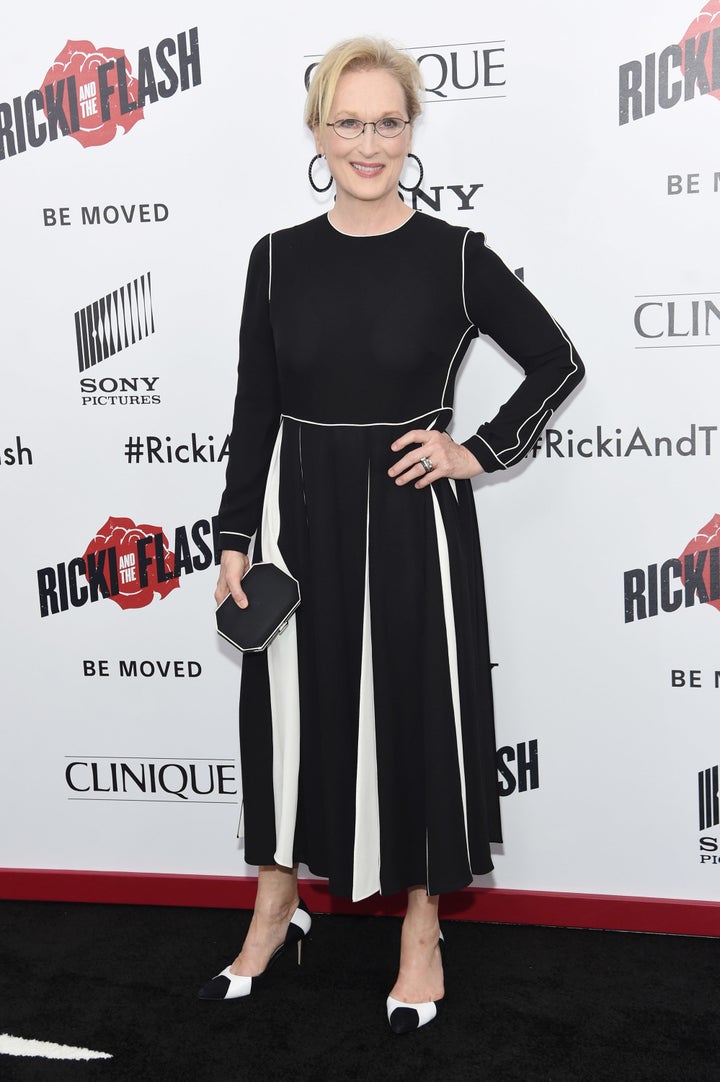 Streep can do no wrong, but the news that these two women with very different style does explain some of the fabulous, edgier looks we've seen Streep in during this tour. Of course, there are some differences between the two leading ladies. Whereas Erlanger dressed Nyong'o in what were considered "risky" looks for a first-timer at awards season, Erlanger has taken Streep, a veteran of the red carpet who has shown off her own style for years, out of her comfort zone.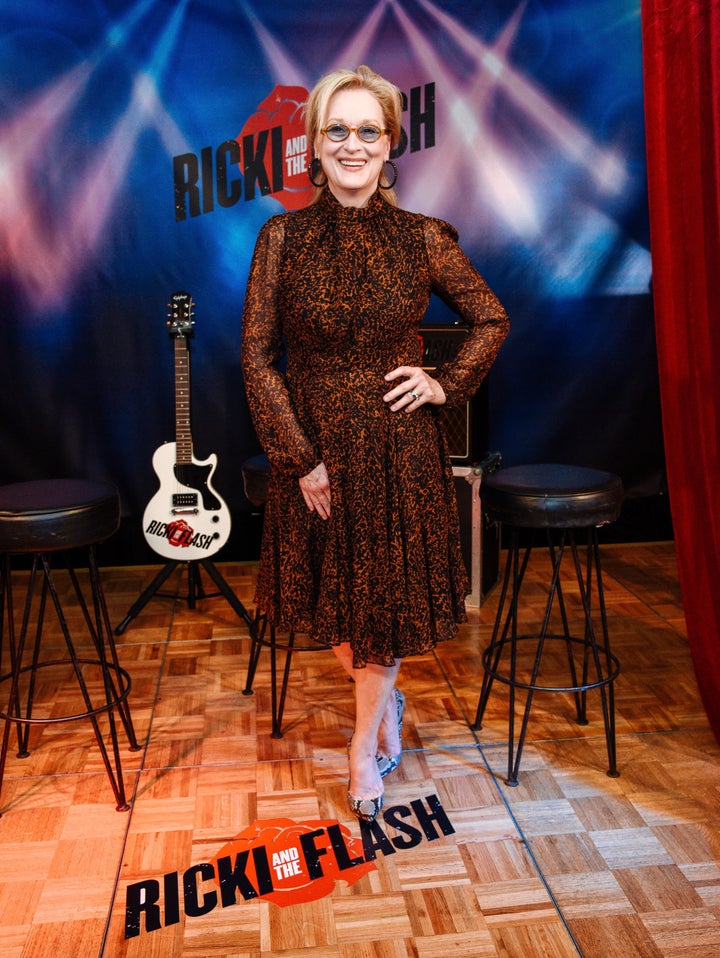 In a 2014 interview with Vanity Fair, Erlanger explained how she figures out which rules to break. "I think it's about not being afraid to try something new. I think it's about being able to interpret the risk or edge in a wearable way," she said.
We'd say the sheer Balmain jumpsuit alone is proof that her previous sentiment holds truer than ever, in Streep's case.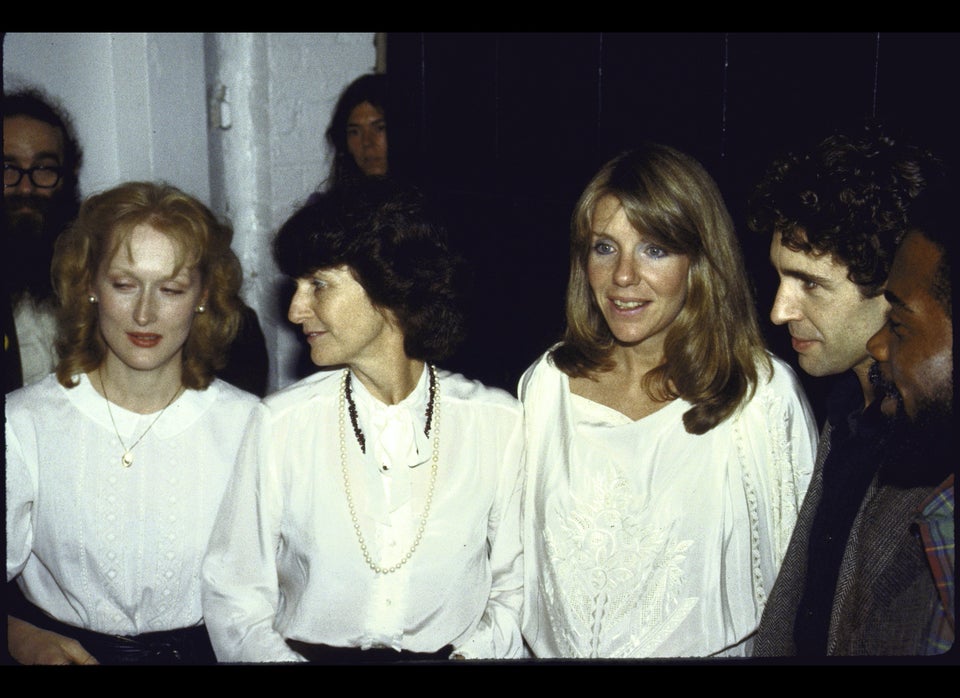 Meryl Streep's Style Evolution