Meryl Streep will play Emmeline Pankhurst in "Suffragette," an upcoming film about the British women's suffrage movement. But unfortunately, concerns over women's equality are not a relic of a bygone era.
"Men should look at the world as if something is wrong when their voices predominate," she said. "They should feel it."
"People at agencies and studios, including the parent boards, might look around the table at the decision-making level and feel something is wrong if half their participants are not women," she continued. "Because our tastes are different, what we value is different. Not better, different.'
Streep's comments come at a time that many women in Hollywood are speaking out against the unequal conditions they face. Last week, Liv Tyler told More that she's beginning to feel the effects of ageism in her career.
"When you're in your teens or 20s, there is an abundance of ingénue parts which are exciting to play," she said. "But at [my age], you're usually the wife or the girlfriend, a sort of second-class citizen."
Though almost every single thing Streep said in her Time Out interview was feminist by most measures, Streep surprisingly doesn't identify with the word: "I am a humanist, I am for nice easy balance." (Which feminists are, too.) Regardless of Streep's personal characterization, the lesson she says suffragettes could teach us is an empowering notion for women:
"Don't give up or give in in the face of patronizing ridicule, amused disdain or being ignored."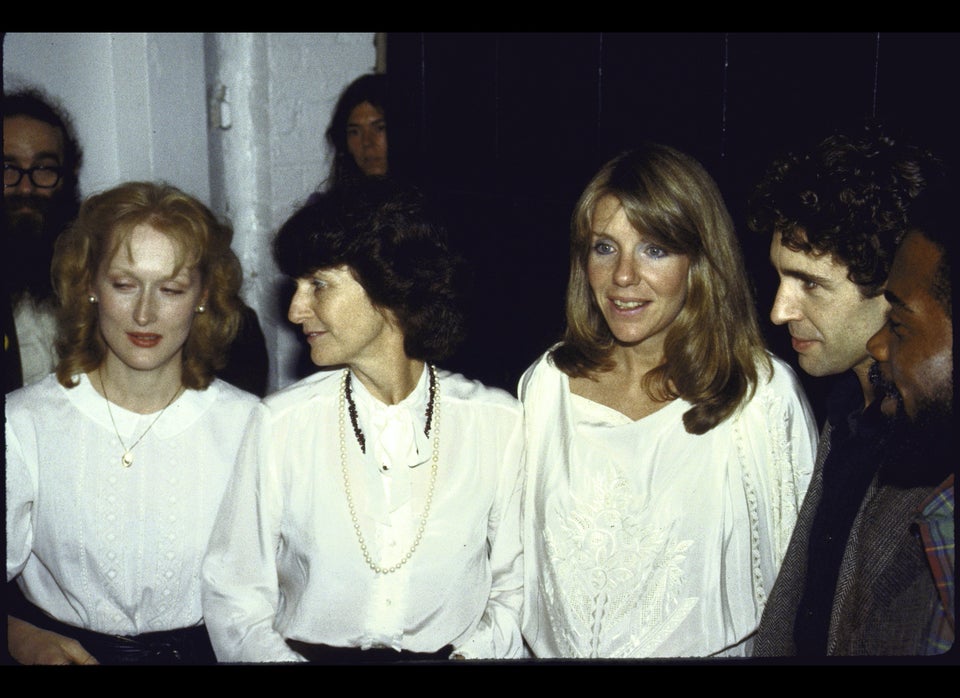 Meryl Streep's Style Evolution
Popular in the Community