"When they called my name I had this feeling I could hear half of America going, 'Oh, no. Oh, come on. Why? Her. Again. No.' But, whatever," Streep joked while accepting the award. Of course, "her again" is a very relative term. Despite 13 other nominations since winning Best Actress at the 1983 ceremony for her role in "Sophie's Choice," Streep did not earn an Oscar again until Sunday.
Regularly regarded as the greatest living actor -- Streep has received a record 17 nominations, the most in Academy Awards history -- Streep earned her first Oscar at the 1980 ceremony for her part in "Kramer Vs. Kramer." That was for Best Supporting Actress, a category she's been nominated in three times, most recently for "Adaptation" in 2002.
As for her Best Actress highlights, Streep was nominated four times since 2006 -- for "The Devil Wears Prada," "Doubt," "Julie and Julia" and "The Iron Lady." With her second Best Actress win, Streep joins an exclusive group of two-time Best Actress honorees, including Ingrid Bergman, Bette Davis, Olivia De Havilland, Sally Field, Jane Fonda, Jodie Foster, Glenda Jackson, Vivien Leigh, Luise Rainer, Hilary Swank and Elizabeth Taylor. Katharine Hepburn has the most Best Actress wins with four.
"My friends, thank you, all of you, departed and here, for this inexplicably wonderful career," Streep said with a tear to close her speech.
PHOTOS: Winners Pose With Oscar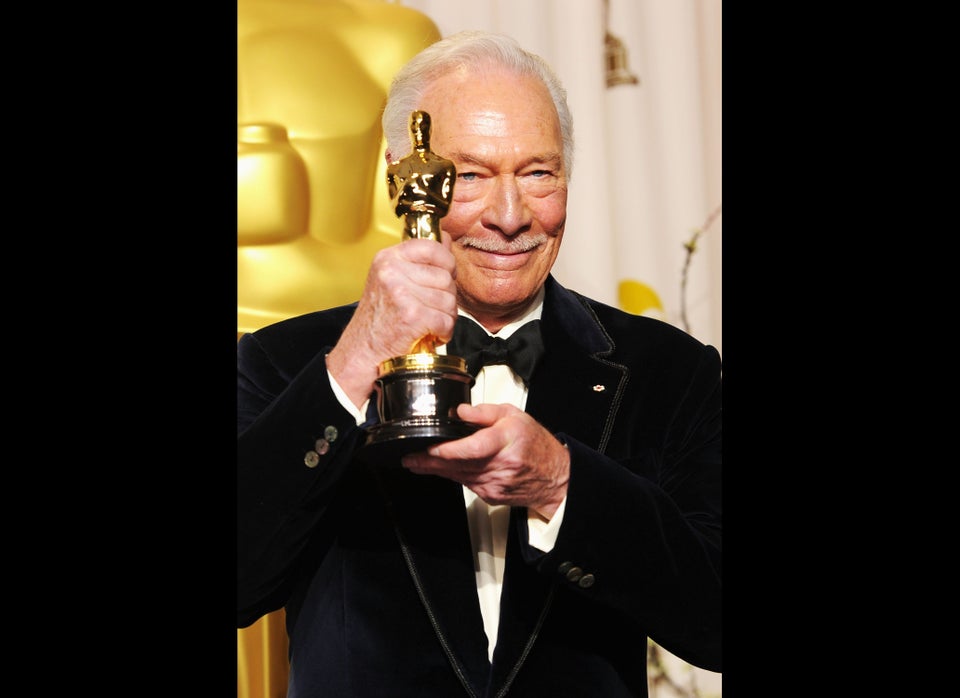 Popular in the Community