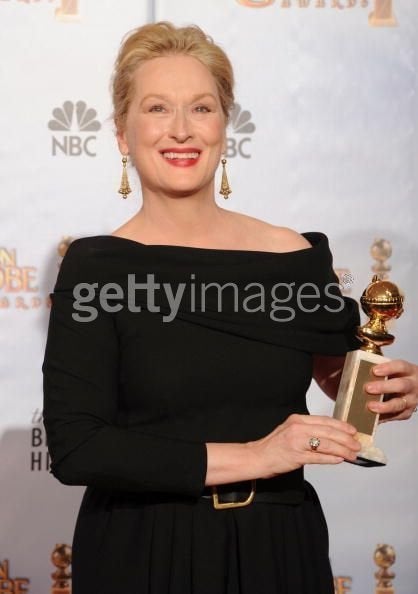 Meryl Streep won a Golden Globe for "Julie and Julia," beating herself out for "It's Complicated," as well as Sandra Bullock and Julia Roberts.
"I come to Golden Globes weekend and I am conflicted how to have my happy movie self in the face of everything I'm aware of in the real world, and that's when I have my mother's voice coming to me: Partners in Health, shoot some money to Partners In Health, and be damn grateful you have the dollars to help.
"And I am grateful. I'm really grateful."
WATCH:
Popular in the Community